Markus WOW123 Genesius Presents New Works with A4LW Gallery
To say that Markus WOW123 Genesius is an important part of Germany's street and urban art scene definitely is an understatement. Not only has he been active since 1988, he is also a rebel with a cause – to not settle for less. WOW123 went against the 1990s graffiti current when everyone else embraced it, thus making his name a relevant one among top German street artists. His are the typography experiments, the ones where we see classic stylewriting, but also photorealistic imagery, the very element that got many to dismiss him as an artist, way prematurely. Today, his approach is celebrated across the country and beyond, and counting themselves among those are hosting exhibitions of works by Markus WOW123 Genesius is Soest's art is just a four letter word Gallery.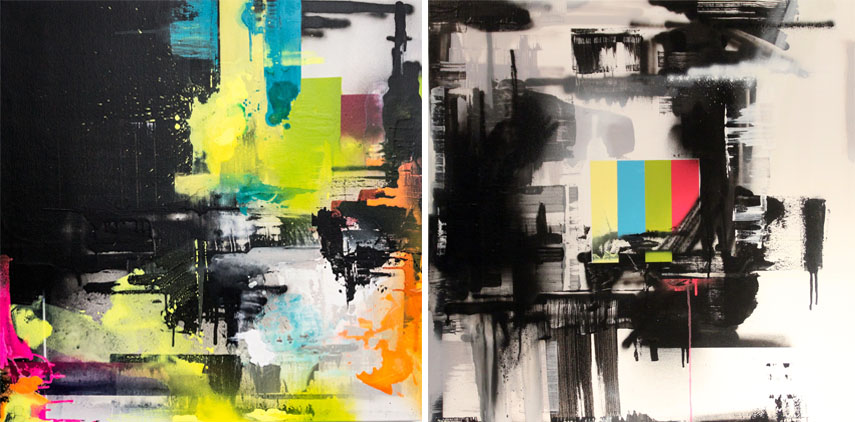 One Step Beyond
By creating a graffiti language of his own, Markus WOW123 Genesius went on to inspire new generations of German artists. In the meantime, he also dedicated himself to making art within a studio, instead of painting walls so actively. What's interesting is that he didn't just want to "copy" his street work onto canvas – rather, he was in search of a new artistic expression, a way to expand his urban vocabulary through the means of fine art. In 2010, WOW123 settled down in an artist community of his hometown, Bremen, where he experimented with materials and processes ever since. For his One Step Beyond exhibition, Markus Genesius will present the works with an interesting focus: a graphic element used in television that perhaps we forgot all about.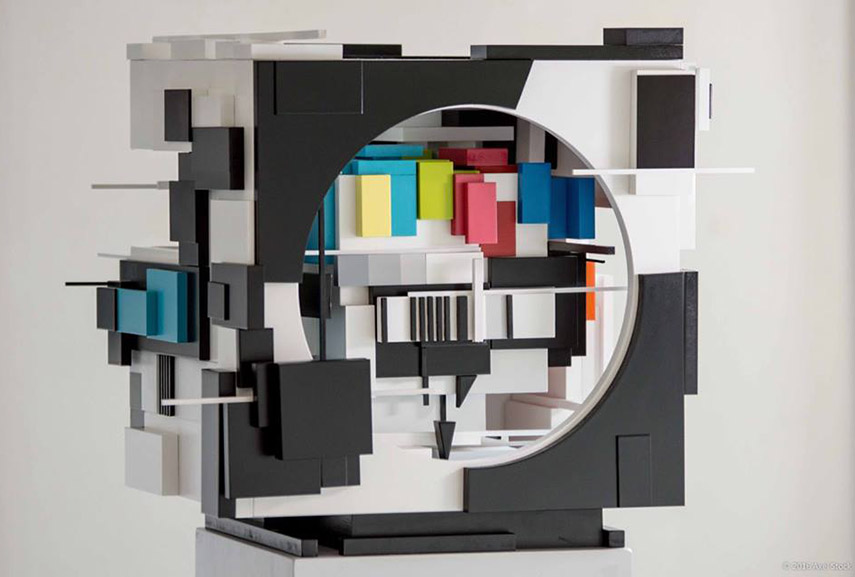 The Art of The German TV Test Cards
It became a sort of a symbol of late night television, a trademark assembly of colors, shapes and that long beeping sound. The German TV Test Card was used until the beginning of the 1990s to mark program interruption during the night, and in 2015, it found a new home in form of various Markus WOW123 Genesius artworks. The artist found inspiration in the card's abstract composition, a graphic design of geometric abstract art, almost. In his practice, he would divide its elements into individual pieces, work on them separately, and then bring them back together into one construction, varying in visual appeal. His fascination did not limit him to make only two-dimensional pieces: for an early 2016 exhibition, he created a wooden sculpture of the German TV test card, as a cube composed of coloured 3D parts.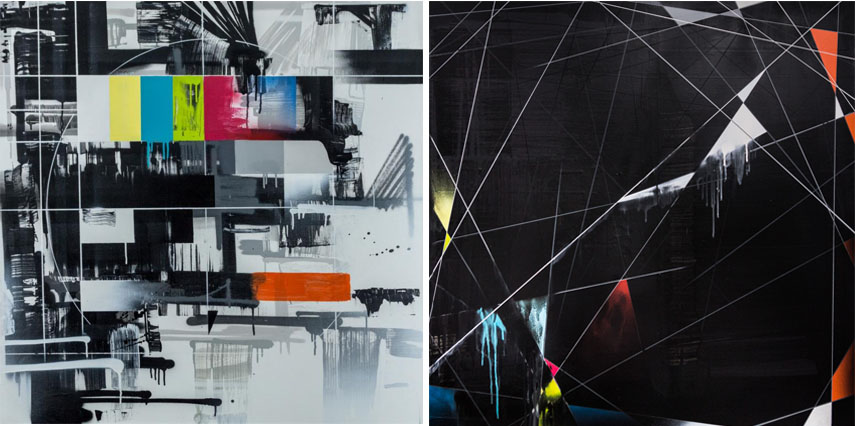 Markus WOW123 Genesius Exhibition at art is just a four letter word Gallery
Even though his new direction involves canvases and sculptures, Markus WOW123 Genesius remained faithful to his urban beginnings. Thus, his graffiti language and the use of spraycan are still an inevitable part of his creation, simply re-interpreted to fit his brand new visions and ideas. One Step Beyond, an exhibition of works by Markus WOW123 Genesius, will be on view at art is just a four letter word Gallery in Soest, Germany, from April 2nd through May 28th, 2016. The opening reception in presence of the artist is scheduled for April 2nd at 7pm.
Featured images in slider: Markus WOW123 Genesius, 2015. Image by Axel Stock Bremen; WOW123 – Imaginary Lines, 2015. Installation of wood, 100cm x 100cm. All images Copyright by Markus Genesius and art is just a four letter word UG&Co.KG
Follow These Galleries
Soest, Germany

MONTPELLIER, France

Dortmund, Germany