Behind the Wall
Urban interventions of a young Austrian artist Marlene Hausegger are always delicately positioned within the area that inspired them. Usually static, mobile on occasion, these installations are closely related to cities they are made in, making a slightly ironic commentary, but more that that, re-introducing odd elements of urban reality into our consciousness, long after they've started being constantly present, and therefore – overlooked. The artist usually selects the feature she finds impressive, for all the unusual reasons, reinterprets it in a piece, emphasizing its importance in the current matter of state. Materials come secondary to the conceptual approach of Marlene Hausegger, so they range from the simplest tape or chalk, to vehicles, or even bulky refuse. Being essentially ephemeral, her urban interventions are pertinent to the street art context, but the level on which they connect is somewhat different, as documenting and photographing of her work leaves a museal mark about this exhilarant young artist's work. On her latest endeavor, Marlene Hausegger came to Berlin, where she's creating a giant wall piece over a four-week period in August, to culminate with an exhibition.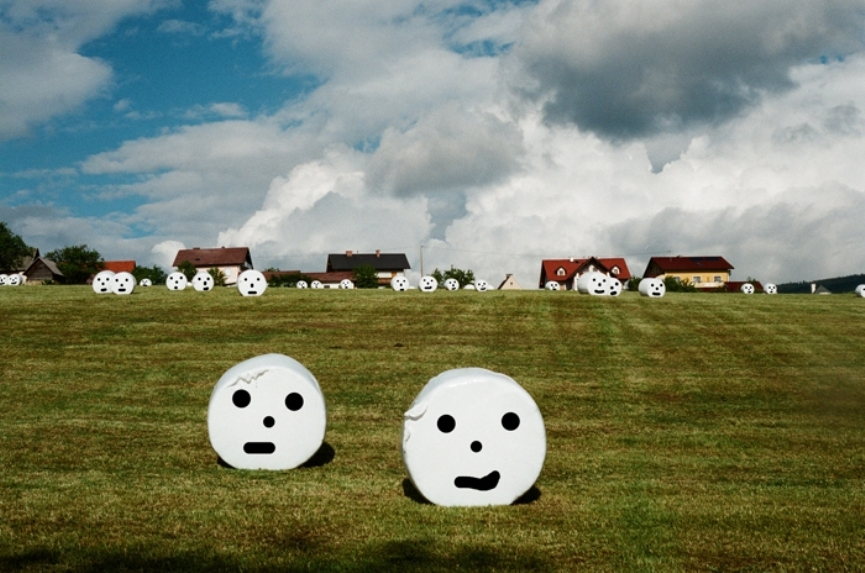 Marlene Hausegger
Marlene Hausegger has been exhibiting since 2004 in many group exhibitions in Austria and abroad, while she graduated from the Vienna Academy of Applied Arts in 2010. Much of her general body of work is made while attending residences in cities such as Rome, Tirana, Belgrade, Monpellier, or New York, where she draws much of her inspiration from local environment and contemporary culture, creating site-specific work in public urban areas. Her work was exhibited in Vienna, Stedelijk Museum's Hertogenbosch, in Basel, Brussels, Dusseldorf, Krems, Linz, Skopje, Belgrade, among many other places.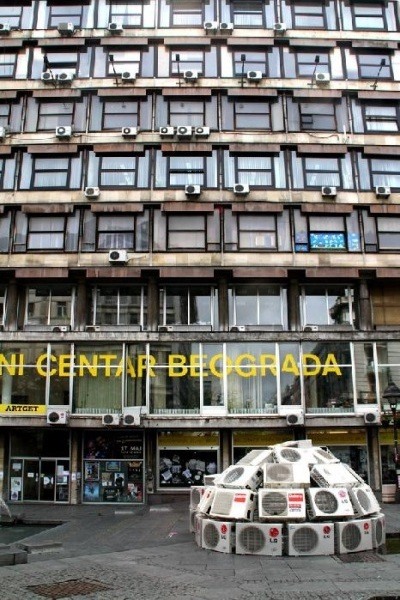 Behind The Wall, There's Always a Doll
In the project named Behind the Wall, Marlene Hausegger will transform an entire austere lateral wall of a residential building into a portal to another reality, one where imagination and real life meet, where our expectations and hopes gain tangible quality. The entire structure side will be completely redesigned and transformed into a giant doll-house, evoking emotions on multiple levels, while staying universal enough to relate to. Mural, or rather a wall-assemblage, can be seen at 77 Bergstrasse, Berlin – Mitte, tantalizing the little girls in us to climb up and get all Barbie. What we can read from it, other than nostalgic reminiscences (at least those who played with dolls), is that the artist equalizes airhead puppets with people, who are conditioned to live in their pretty little homes, do their petty business, and not think too much. We, the consumers are beauty-seeking dolls, and this fact is quite bluntly, although not without the wit, exposed in this gigantic installation.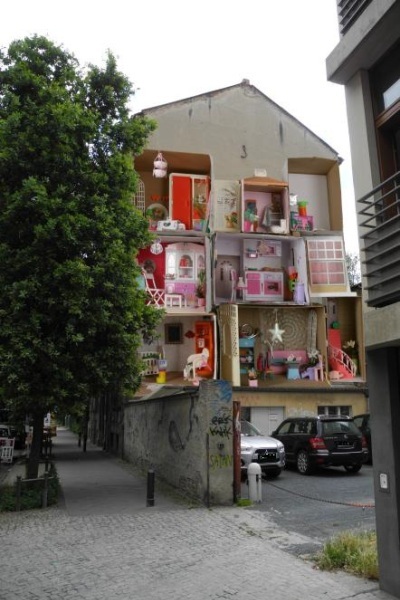 Gazing Through Gap
Simultaneously with the mural piece, the young creative will open a solo exhibition entitled Zwischenraum, hindurchzuschaun [Gap, gazing through], at the Gallery of Austrian Embassy. Her poetics will be presented to the public of Berlin, encompassing her temporary public works, for example in Belgrade, Serbia, where she built an igloo in front of the city's Cultural Center, made out of old air-conditioning unit shells, inspired by the amount of visible AC units across Belgrade facades; and in California she created a side-road installation, created with bicycle reflectors, spelling out Time To Reflect, thus commenting on current changes in climate, mobility habits and gentrification of whole neighborhoods. The exhibition at Austrian Embassy Gallery opens on September 4, running through November 7, 2014. The unveiling of Behind the Wall project is scheduled for September 6, 2014 at 17 o'clock. Exhibition is made possible thanks to the support of The Austrian Cultural Forum Berlin.
Read more about brilliant Urban Interventions or Performance as the next stage in urban art.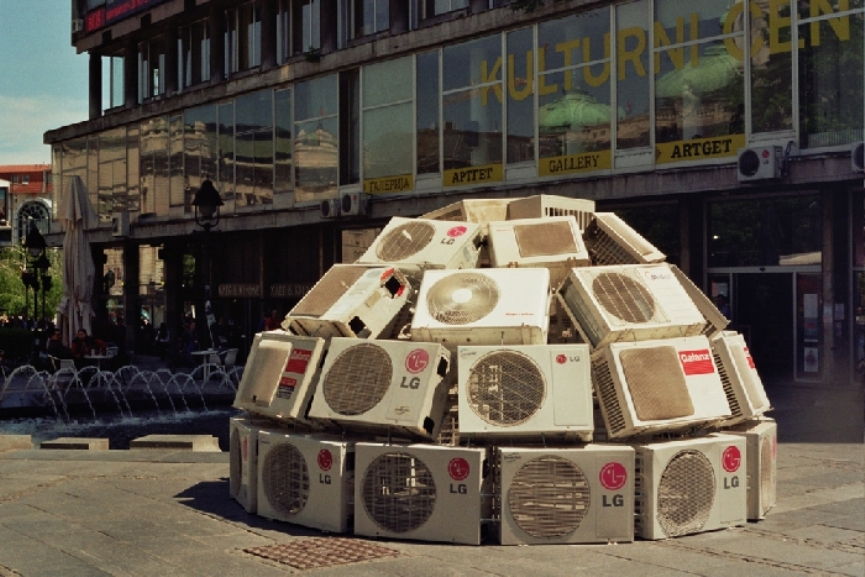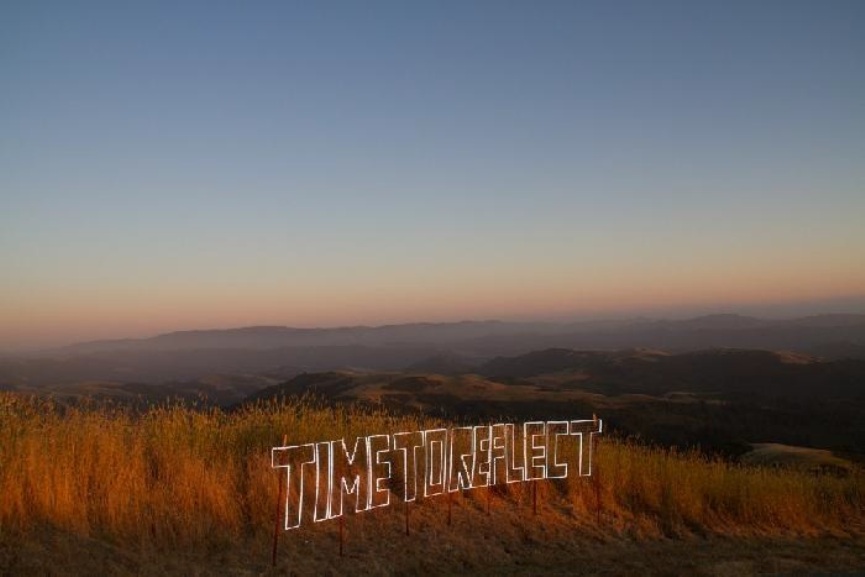 [mc4wp_form]