MARMAKOS: Chinese Artists at Urs Meile
If you speak Greek, the title of a new group exhibition coming to Galerie Urs Meile, Mármakos, will give you a hint of what it's all about. Through works made of and dedicated to marble, five prominent Chinese artists will show five different ways of expressing an artistic vision. Mármakos will gather sculptures by Ai Weiwei, Hu Qingyan, Li Zhanyang, Liu Ding, and Not Vital. Galerie Urs Meile is currently hosting Hu Qingyan's solo show of at their Beijing space.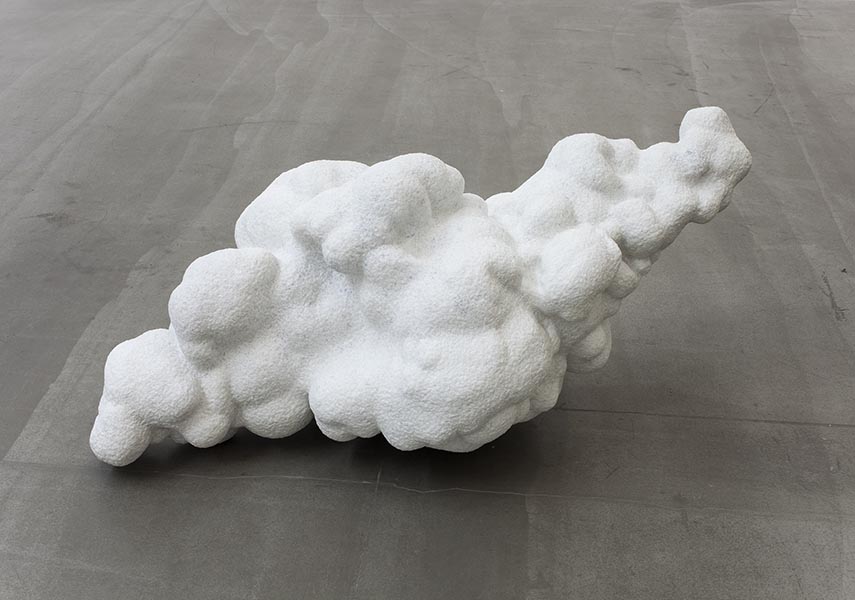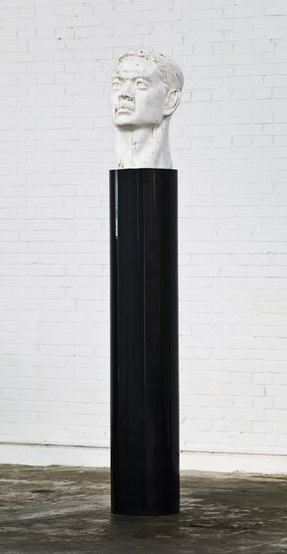 Marble Controversy of Ai Weiwei
As one of the most frequent, but also prestigious materials in the history of art, marble was used to make sculptures in both Western and Chinese culture. The latter mostly used the one from Dali, know for its great variety and natural striations of black and white that resemble rivers or mountains. As displayed at Galerie Urs Meile, the artists adopted the tradition of marble and applied it to both classical and contemporary ideas, starting with Ai Weiwei, whose everyday objects are given precious value of the rock. Being much more abstract than in his works in iron or wood, Ai Weiwei shows great skill in producing detailed work in marble. The material also wasn't spared from being used in Ai Weiwei's political work, so it built Marble Rebar, a monument commemorating the Sichuan school that collapsed during an earthquake in 2008, killing thousands of students due to poor construction.
The Art of Hu Qingyan and Li Zhanyang
Hu Qingyan's approach to marble is conceptual and autobiographical. Inspired by a dream in which he saw himself flying, he made a self-portrait in the shape of a cloud. The art of Hu Qingyan evolves around the physical characteristics of the materials he works with, like mass, in connection to the personalities of people. In an unusual way of doing portraiture, this piece has the exact same amount of volume as the artist.
The very realistic stack of banknotes titled 80'000 RMB also on display at Galerie Urs Meile is a personal memorial of artist Li Zhanyang, made after a mysterious theft. The amount of money got stolen from his cabinet, only to miraculously reappear in the same place it had disappeared from. Li Zhanyang dedicated the sculpture to a policeman helping with the investigation.
The Works of Liu Ding and Not Vital
From the studies of the Russian revolutionary sculpting tradition, as the primary style in Chinese art academies, comes Liu Ding's Hero, with a pinch of irony. The sculpture made of black and white marble is a portrait of an anonymous person with an enlarged head, twisted neck at 45 degrees and highlighted facial features, which Liu Ding placed outdoors and covered in bird droppings and dust.
Not Vital's works are inspired by the tradition of Shanshui painting. His large, thick pieces of marble placed in three-dimensional plaster frames remind of inverted windows in historic Engadin houses in Switzerland. Not Vital tends to unite his two homelands of Switzerland and China using local materials.
Mármakos, the group exhibition of five Chinese artists will be hosted at Galerie Urs Meile in Lucerne, Switzerland, from March 3rd until May 9th, 2015.
Like Chinese art? Sign up for Widewalls and get the latest!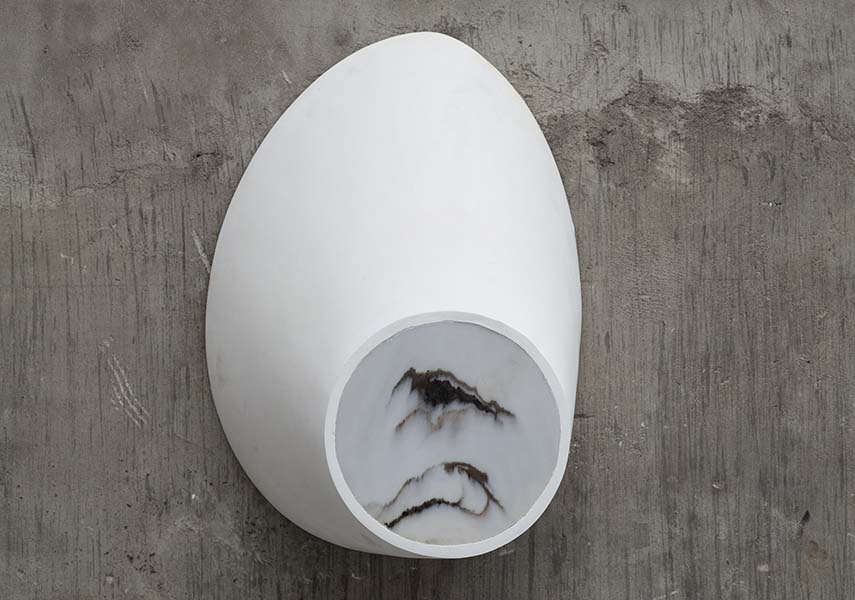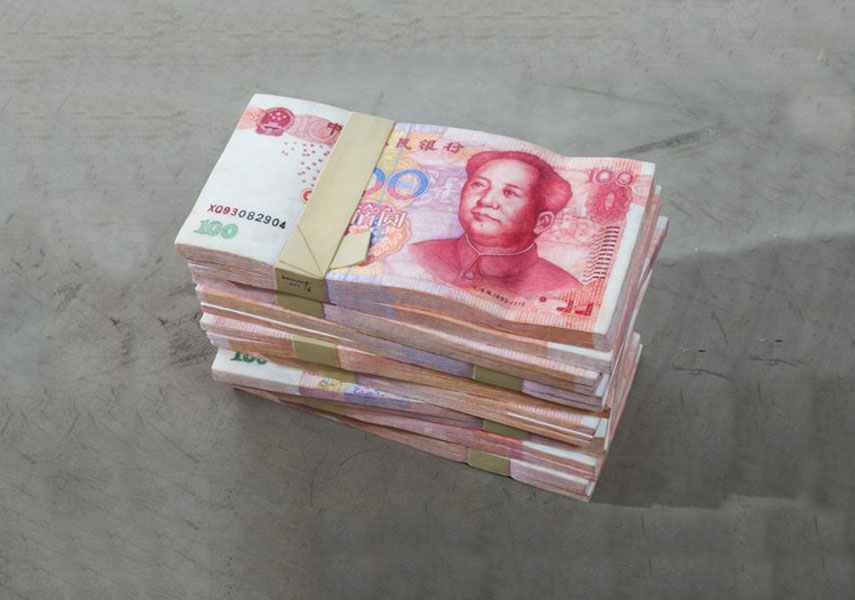 Featured image: Ai Weiwei – Marble Tree, 2012. All images courtesy of Galerie Urs Meile.
Follow These Galleries
London, United Kingdom

Hong Kong, Hong Kong