Turner Prize-Winning Artist Martin Creed in a Comprehensive Exhibition at Park Avenue Armory
An array of carefully placed lights that are constantly turning on and off brought Martin Creed a Turner prize in 2001. Now a renowned musician and an artist known for creating striking pieces with minimal use of tools and materials, will use these ordinary objects to turn the vast historical space of Park Avenue Armory into a unique realm of visual art and music. The Back Door, will be the first Martin Creed exhibition that will include a complete viewing of his video works and it will represent the very first survey show of his works in the US. The entire first floor of the Armory will be turned into a multi-dimensional art space packed with balloons, curtains, sculptures, a piano and other unusual art media.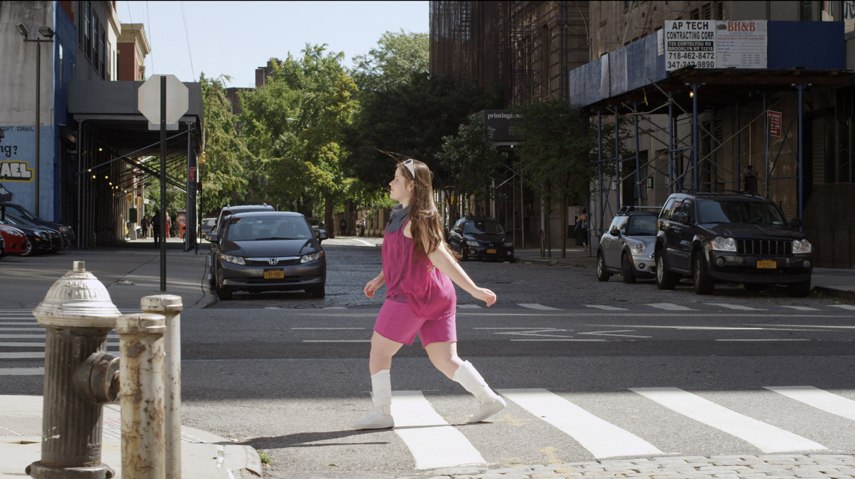 Enter through The Back Door
The exhibition gets its title from the back door of Park Avenue Armory's Drill Hall that will be rhythmically opened and closed as a part of the installment. Especially for this show, Martin Creed has turned two rooms of Park Avenue Armory into a vegan café and an esoteric bar filled with carefully selected items such as spoons, plates and knives but also with the artist's minimal and abstract paintings, that will create an interesting juxtaposition with the historical portraits that are permanently exhibited in the space. The artist's large-scale installations will be exhibited all over the first floor of the Armory, and his film and video works will be on view in several bunkers.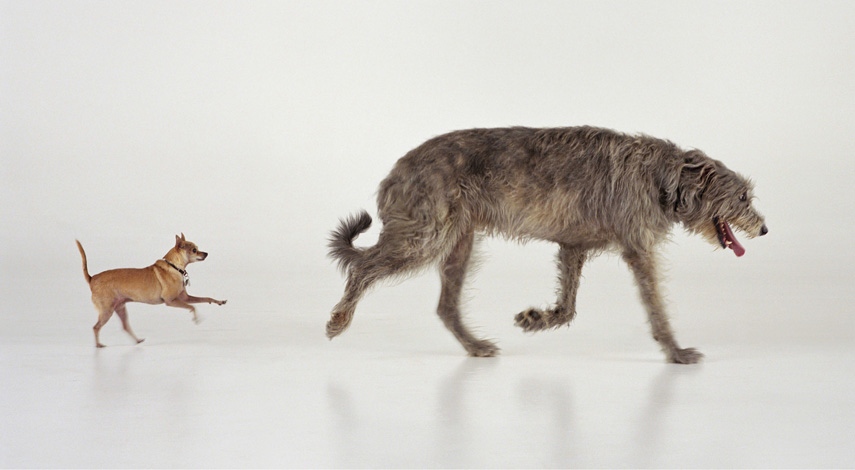 Musical Performances by Martin Creed
The visitors of the show will be flooded with overwhelming array of images, sights and sounds. During the exhibition, a music group will roam through the gallery space and perform a tune composed and choreographed by the prominent artist. On the opening week of the exhibition, Martin Creed and his band will hold a concert at the Armory's Drill Hall. During the same week, the artist will also perform as a solo musician in the Board of Officers Room in what will be a series of nightly concerts that will complement the main concept of the entire exhibition. Since The Back Door exhibition coincides with the launch of Martin Creed's new record entitled Prisoner of Rhythm, and his new single Everybody needs somebody to hate it's possible that we'll be hearing some of the tracks from this album.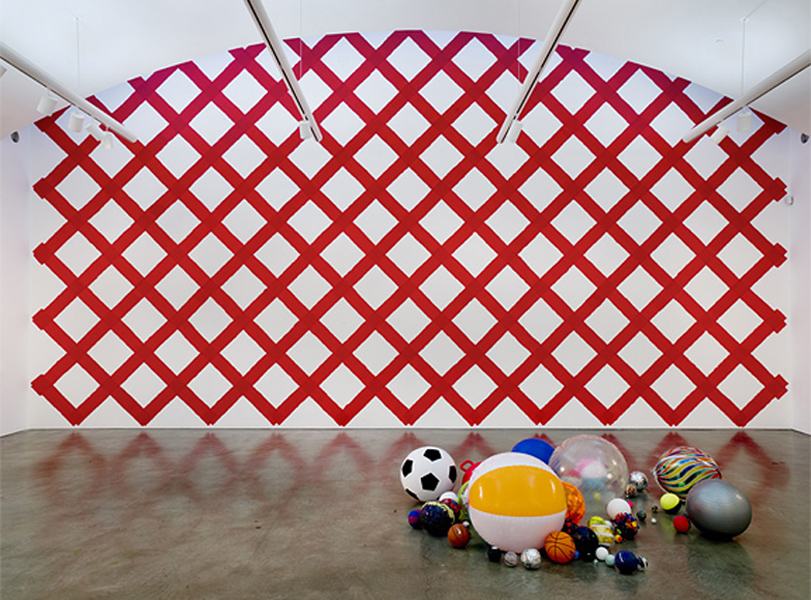 Martin Creed's Survey Exhibition at Park Avenue Armory in New York
The Back Door survey exhibition of works by Martin Creed will be on view from June 8th through August 7th, 2016 at Park Avenue Armory in New York. The Back Door exhibition will feature numerous artistic interventions and performances that will take place in Park Avenue Armory's Drill hall and throughout numerous historic rooms and corridors. The entrance to the show will cost $15 and the exhibition is free for Armory members. The Back Room will coincidence with the unveiling of Martin Creed's large-scale public installation Understanding that will be on view at Brooklyn Bridge Park's Pier 6, from May 4 till October 23, 2016. The Back Door exhibition will be curated by Tom Eccles and Hans-Ulrich Obrist.
Featured images : Martin Creed – Work No. 569 ©Martin Creed ;  Martin Creed – Work No. 200 ©Martin Creed ;  All images courtesy of the artist and Park Avenue Armory