Martine Johanna Art is Coming to Spoke Art
Spoke Art from San Francisco is organizing an exhibition presenting Martine Johanna art – the show is titled Dancer. The works by this acclaimed Dutch artist are known for their depictions of female figures – women that are both fierce and fragile. Her acrylic paintings on linen and wooden panels are seemingly light, and they explore the duality between naivety of youth and anxiety-riddled adulthood. In her latest body of body of acrylic and resin paintings that will be exhibited at Spoke Art, Johanna explores the melancholic and complex expressions of her subjects within vivid colorscapes. Each Johanna's figure is delicately rendered, conveying a sense of full immersion within their own "internal psychic landscape."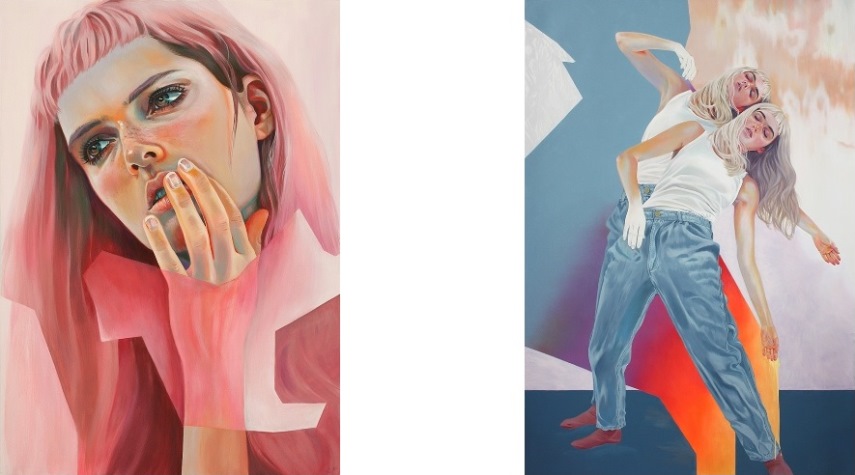 Martine Johanna Art
Johanna lives and works in Amsterdam, the Netherlands. She completed her MA at the Institute of the Arts in Arnhem, where she also finished her BA studies. She has shown extensively in the Netherlands and the United States. Among selected exhibitions are solo shows at Bright Side Gallery and Walls Gallery in Amsterdam, in addition to group shows at Massey Lyuben in New York. She has a background in fashion design, which influenced the way she depicts female figures a lot. She finds the inspiration for her art in a mixture of childhood and autobiographical memories and experiences, documentaries on human nature, independent films and history. Her paintings are visually stimulating while expressing an underlying sense of uncertainty and unrest, even the lack of comfortability. By delving into the psychology of physical gesture, the artist creates a space for a viewer to enter the mind and psyche of the subjects she depicts. In this context, a viewer relationship with the color plays very important role. Although the compositions on Johanna's paintings are often colorful, even joyful, the way how the artist use the color influences our understanding of the emotional aspects of the subjects, with melancholy dominating this emotional context.
Dancer
In the latest paintings that will be exhibited at Spoke Art, Johanna explores dance and momentum as a way of communication and storytelling. As in the vast majority of her paintings, Johanna is dealing with emotional and psychological aspects of her subjects. The creator displays a complex range of human emotion in each piece. By using psychology of color, intimate facial expression and inflections of the body, each painting is like a beautifully balanced dance. A mysterious narrative is characterized for all the paintings that will be presented. There is a sensation of knowing that all characters in the paintings have complex histories and emotions, yet a viewer is confronted with the impossibility to fully comprehend what is in the subjects' minds.
Martine Johanna Exhibition at Spoke Art
Spoke Art is one of those art spaces in San Francisco you have to visit. It is specializing in contemporary painting, sculpture and illustration located in San Francisco's Lower Nob Hill neighborhood. The exhibition of Martine Johanna titled Dancer will be on view from October 8 until October 29, 2016 at Spoke Art, San Francisco. The opening reception is scheduled for Saturday, October 8, 6-10pm.
Featured Images: Martine Johanna – Reverence, detail; Martine Johanna – Fixation, detail. All images courtesy of Spoke Art.
Follow These Galleries
San Francisco, United States