Masao Yamamoto's Poetic Photography Debuts in Canada
Filled with lost memories and nostalgia, the photographs of Masao Yamamoto seem to come from another era. Ever since the 1980s, he has been exploring the emotional power of the intimate images that each one of us keeps with us as amulets. Highly poetic, these small gelatin silver prints emphasize the relationship between photography and memory.
A selection of his works will soon be on view at Stephen Bulger Gallery in his first Canadian exhibition. Titled Microcosms Macrocosms, the show brings together works from several series, including A Box of Ku, Nakazora, KAWA=FLOW, Shizuka=Cleanse and Bonsai. Especially for the occasion, the artist created a unique installation of photographs, as he has done in museum and gallery exhibitions around the world.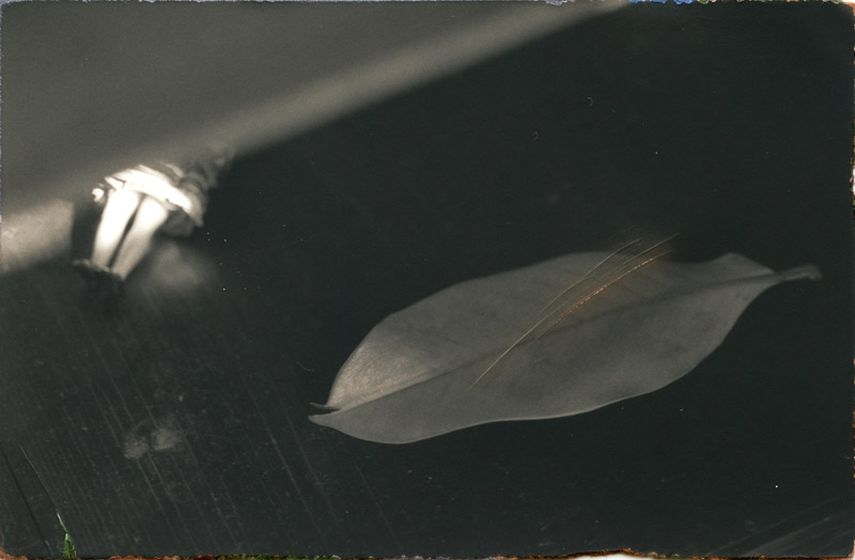 The Practice of Masao Yamamoto
The works of Masao Yamamoto are often compared to Japanese Haiku, short poems that derive their power from simple and direct images drawn from nature. Although his works range in the subject matter, from nude female body to the landscapes and natural wildlife that he encounters in the Japanese countryside, the underlying idea remains the same; these delicate works capture the harmonious details and ephemeral moments of life that most of us miss.
Experimenting with printing surfaces, by dying, painting on, and tearing his photographs, Masao Yamamoto blurs the border between painting and photography. By delicately distressing them, he imbues his photographs with a degree of patina which makes them appear as if they are from an undetermined time, encouraging the viewer to engage with photography as a tactile experience.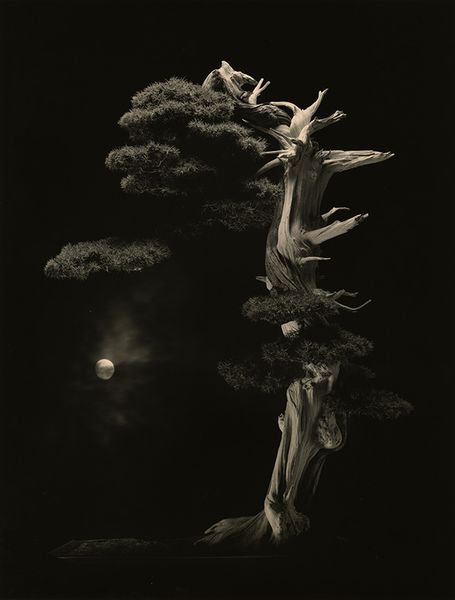 Works on View
In the series A Box of Ku and Nakazora, one of his earlier ones, Masao Yamamoto subjected these palm-sized photographs to a process of artificial aging, creasing or staining them, providing them with a timeless quality. These works reveal the beauty that is found in the often-overlooked elements of daily life, from a flock of birds in the sky to a chipped ceramic bowl.
In his more recent series KAWA=FLOW, the artist attempts to visualize the rupture between the past, present, and future existence of humanity using similar subject matter to the earlier series, continuing to reflect a close relationship with his surrounding environment.
The series Shizuka=Cleanse reflects the idea that there's something precious in nature, trying to convey all of the senses through photography, while Bonsai explores a long-term interest in these miniature trees.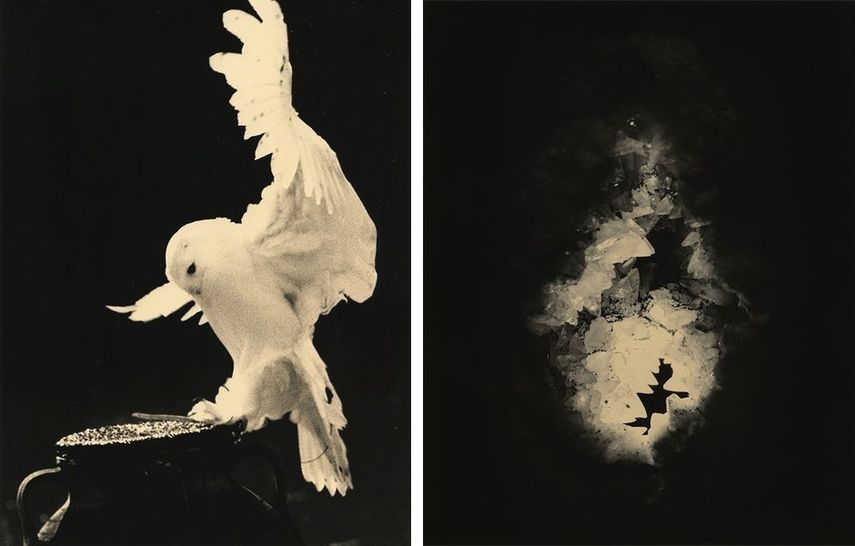 Yamamoto Masao Exhibition at Stephen Bulger Gallery
Each of the works exhibited in the show reflects the photographer's curiosity, fascination, and reverence for what he discovers and experiences.
The exhibition Microcosms Macrocosms will be on view at Stephen Bulger Gallery in Toronto from October 20th until November 17th, 2018. The opening reception will be held on Saturday, October 20th, from 2 to 5 p.m. The Guided Tour of the exhibition with the artist will be held on October 20th, at 3 p.m.
Featured image: Masao Yamamoto – # 1645, 2015; Masao Yamamoto – # 828, 2002. © Yamamoto Masao / courtesy Stephen Bulger Gallery.