Maser Brings New Art Palette in his Debut at Lazarides
We have extensively been covering the activities of the London-based Lazarides Rathbone. And, it's hard to imagine an exhibition or any other event that would leave visitors disappointed in this art space. Let us just reminisce a few amazing shows in this space that recently took place: stunning art was shown in August and September in the exhibition of Lucas Price entitled Dumb Poetry; amazing exhibition of JR that took place in October and November; the show entitled Measuring Land and Sea showcasing works by Oliver Jeffers (that was on view in November and December), and so on. This amazing list continues with the upcoming exhibition of Irish-born artist Maser who will exhibit with Lazarides for the very first time! The exhibition is entitled Orbiting on the Periphery and will present new breathtaking Maser art pieces.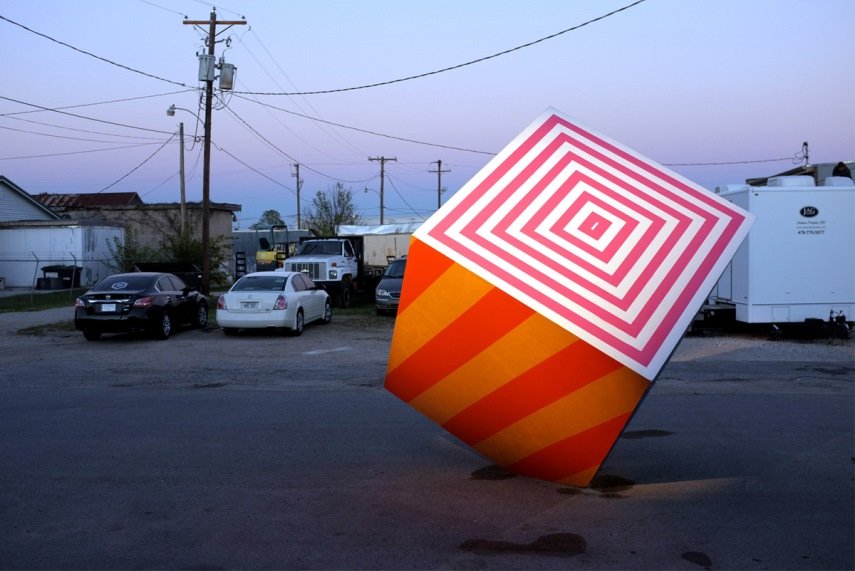 Graphic Representation and Geometric Abstraction – The Art of Maser
Maser is a painter and graphic artist originally from Dublin, who is now based both in Ireland and the USA. As early as 1995, he began painting graffiti on the streets of Dublin, where he soon earned the respect of other graffiti artists in Ireland and throughout Europe for his unique abstracted style. After studying Visual Communication at Art School in his home city of Dublin, he went on to establish himself as one of the Ireland's leading visual artists working in the urban environment. Maser's early work, such as his They Are Us Project from 2010 was strongly influenced by typography, letterforms and sign painting, but soon after, his style gradually began to transition towards graphic representation and geometric abstraction. His works demonstrate unassuming techniques emphasizing simplicity of form. With strong use of bold graphic and geometric elements, loose brush strokes and relief work, the exhibition at Lazarides emphasizes Maser's interest in duality and the thought-provoking relationship between the physical and psychological.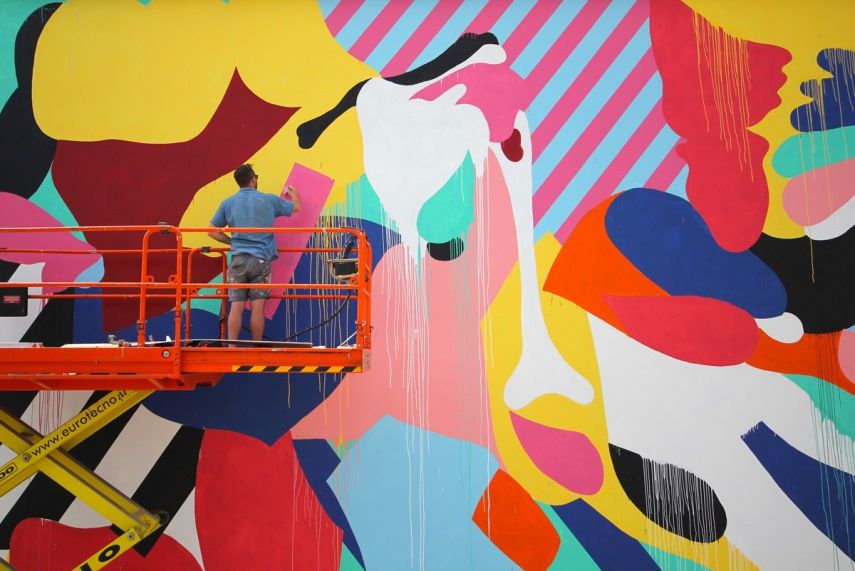 Orbiting on the Periphery
The exhibition Orbiting on the Periphery continues Maser's exploration into the philosopher and mathematician Thales of Miletus's theory; "mens sana in corpore sano," in which physical health and condition are recognized as an essential part of psychological equilibrium (many regard Thales as the first philosopher in the Greek tradition). Avoiding the distinction between art as experience and art objects, Maser's refined minimalist style is increasingly shown in public spaces rather than galleries and museums. Working in collaboration with artists such as musician Damien Dempsey, TED prize winner JR and Conor Harrington, have won Maser international notoriety within the contemporary art community.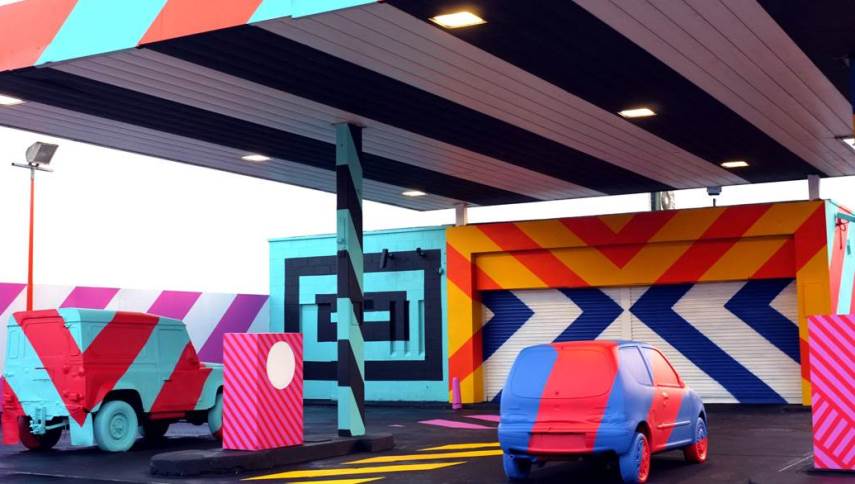 Maser's Art on View at Lazarides London
Maser most recently exhibited at Palais de Tokyo and in 2015 he was artist in residence for the Sydney Festival, where he produced the mammoth interactive installation Higher Ground in the city's Hyde Park. Having in mind the growing popularity of Maser and his work, Lazarides is a perfect place in London for presenting his work. Be sure not to miss this show! The exhibition entitled Orbiting on the Periphery will be on view from April 8 until May 5, 2016, at Lazarides Rathbone in London, United Kingdom. The private view is scheduled for Thursday, April 7, 6-9pm.
Featured Image: Maser – Orbiting on the Periphery. All Images courtesy of Lazarides.