Rhythm, Funk and Soul - Matthew Rachman Gallery Invites you to Jungle Boogie!
Matthew Rachman Gallery is one of the most renowned art spaces in the city of Chicago. And, it has a policy of working with at least 80% Chicago artists, in order to facilitate Mid-West artists to access the market. In the recent period, we had an opportunity to enjoy great exhibitions at Matthew Rachman Gallery: the exhibition of Ruben Aguirre and Victor Lopez entitled Paintings by Ruben Aguirre + Victor Lopez (on view until May 15) and the exhibition of three Chicago-based painters: Jean Alexander Frater, Krista Svalbonas and Pamela Staker that was titled Tangent Planes (was on view until February 7). Now, the Gallery is organizing the exhibition of two Chicago artists – Ben Tinsley and Walter Fydryck. The show is titled Jungle Boogie.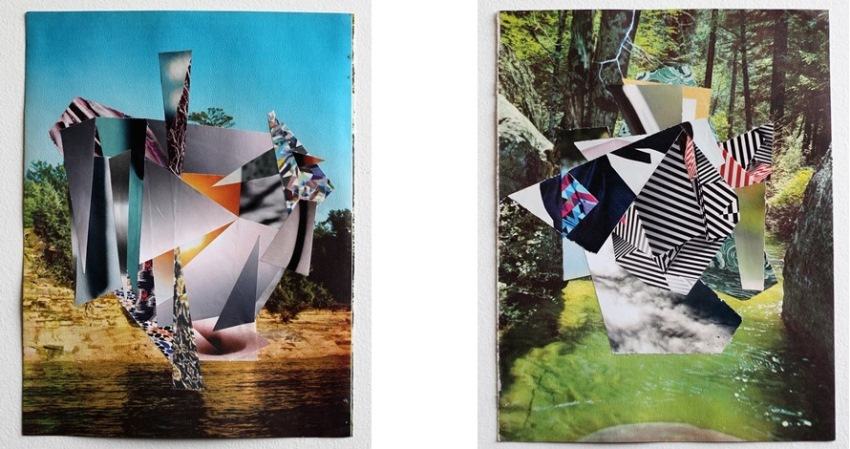 The Art of Ben Tinsley and Walter Fydryck
We could say that abstraction is a common point that brings works by Ben Tinsley and Walter Fydrick together, although they do have different backgrounds and there are differences in style and technique. Ben Tinsley earned his BFA from the Maryland Institute College of Art and his MFA from Indiana University. He started as a realistic painter, but soon after, he embraced abstraction, or more concretely gestural abstractions. Tinsley explores the relationship between real and imagined spaces by creating introspective scenes while revealing moments of the past, envisioning the future, and experiencing the present depicted as a fictitious reality. Walter Fydrick received his Associate's Degree from the American Academy of Fine Art and later attended The School of the Art Institute of Chicago. His abstract work is focused on simplicity of line and transparency of colored gauche which are juxtaposed to the reality of human complexity. And he uses different techniques. As the artist says himself: I have always been interested in unconventional approaches. This somewhat began with the advent of Rock-n-Roll. Witnessing the birth of a new attitude led me to explore its roots: jazz, blues and country. Seeing how it all was put together influenced my approach to art. I purposely combine different techniques, forcing myself to come up with that something special which allows the techniques to work together.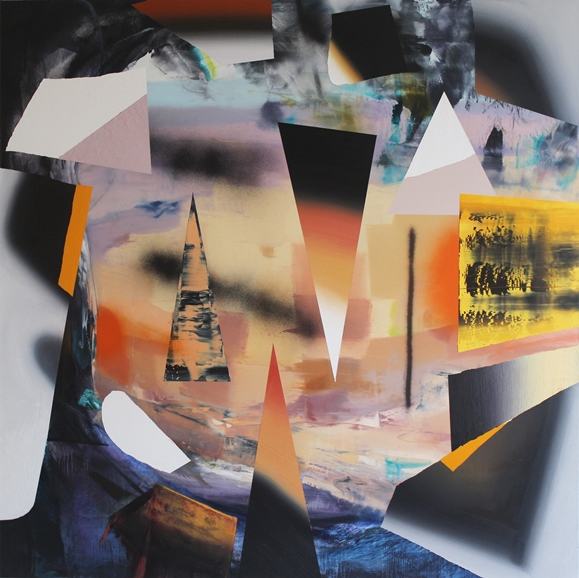 Jungle Boogie
The title of the duo exhibition is Jungle Boogie. The works of both Ben Tinsley and Walter Fydryck are characterized by strong colors, giving an impression of complete calm – it represents perfect clarity, frozen eternity. However, due to compositions' elements, it appears that this tranquility is about to be broken; or someone may perceive that the tranquility came "after the storm". The artworks by both artists invite viewers to a journey into the unknown – the sub-consciousness, where they are able to see and perceive the moments such as the Sun rising, the clarity and perfect calm in the middle of a hurricane. All artworks are saturated with a rhythm, funk, and soul – that is why Jungle Boogie is a perfect title for this exhibition. Both artists mix what appears to be random imagery and random scenes into one coherent composition. This is particularly the case with works by Ben Tinsley, who is directly inspired by patterns, color studies, and photographic references.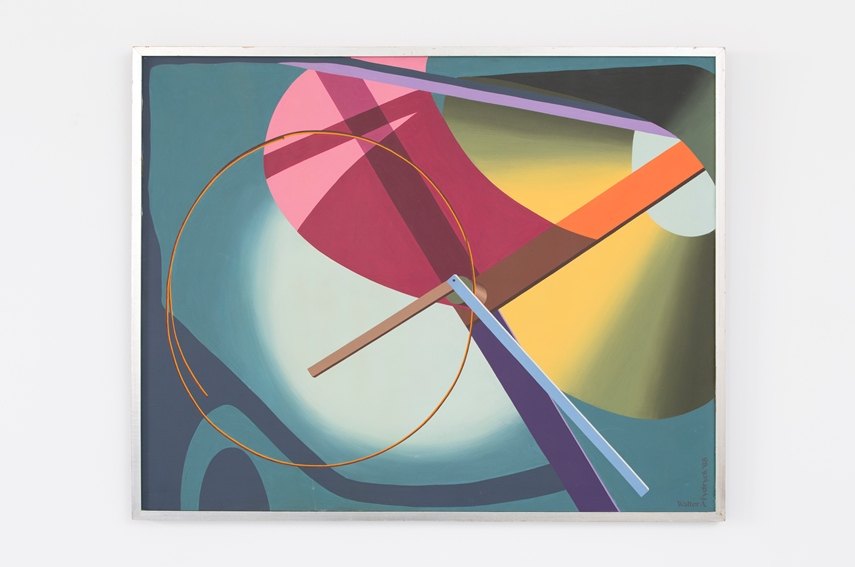 Ben Tinsley and Walter Fydryck Exhibition at Matthew Rachman Gallery
Although the artworks by Ben Tinsley and Walter Fydryck were created in different periods in time, all of them shine with playfulness, light and color. The notion of "controlled chaos" which is so visible in these works was researched by Fydryck back in the 1960, when the artworks that will be exhibited at Jungle Boogie exhibition were created; while Tinsley continues his colleague's experiments by creating coherent, yet highly abstract artworks. The price range for the artworks is $950.00 – $12,000.00. The exhibition Jungle Boogie will be on view from May 21 until July 10, 2016 at Matthew Rachman Gallery in Chicago. The opening reception is scheduled for Saturday, May 21, 6 – 9 pm, at which both artists will be in attendance.
Featured Images: Walter Fydryck – Elated Vibrations, 1969, oil on canvas. photo credit: Nathaniel Smith Photo; Ben Tinsley- Artwork, detail. photo credit: Ben Tinsley; Ben Tinsley – Shoegazer, 2015, detail, oil and acrylic and spray paint on canvas/ photo credit: Ben Tinsley; Walter Fydryck – Artwork. photo credit: Nathaniel Smith Photo. All Images courtesy of Matthew Rachman Gallery.