Matthew Rachman Presents: BRINK
A wide range of works by three versatile artists is coming to Chicago's Matthew Rachman Gallery, for an exhibition titled BRINK, organized in collaboration with King Art Collective. Founded in 2009. King Art Collective specializes in art curation, consultation and installation in private and corporate collections throughout the US. For the group show at Matthew Rachman Gallery, they will be presenting the art of Frank Connet, Ted Stanuga and Doug Stapleton, indulging into the spheres of sculpture, painting and collage.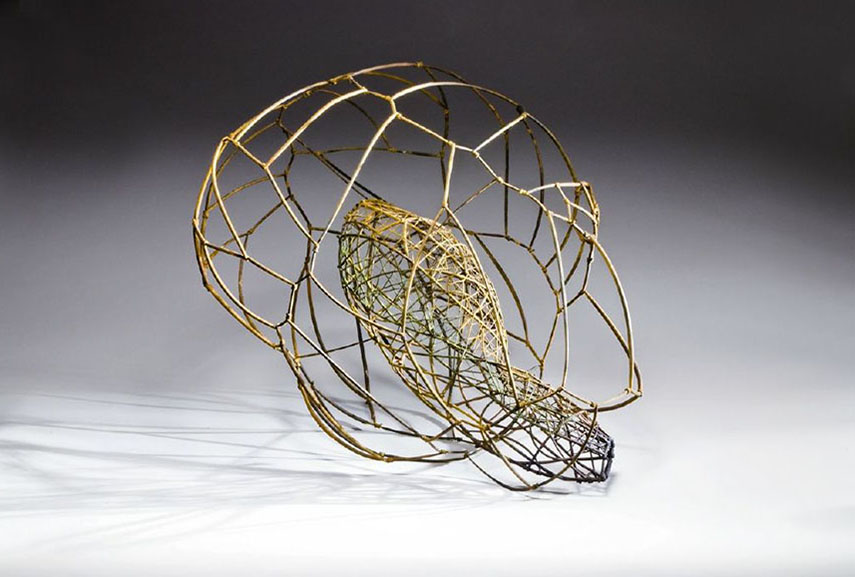 Frank Connet's Copper Sculptures
Frank Connet is a Chicago-based artist with a BFA from Kansas City Art Institute. His art explores urban surroundings and natural phenomena through his works in sculpture and textile, where the two often inspire each other. For the show at Matthew Rachman Gallery, Frank Connet is bringing his electroplated copper sculptures, hollow in physical way, but rich in texture and meaning. The pieces tend to explore the process of cellular division, sedimentary deposits and crystalline growth through the use of soft, malleable copper wire, which allows him to control the sculpture's construction.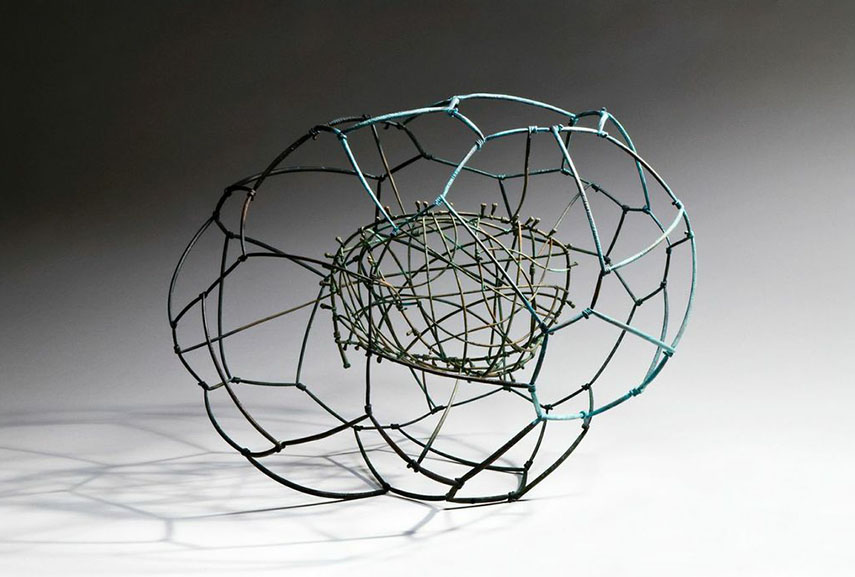 The Abstraction of Ted Stanuga
Also dealing with the nature of things, the abstract paintings of Ted Stanuga come from his direct experience with any given area. The artist focuses on the energy he gets from walking on the surface of places or just existing in one for a period of time. The limits of Ted Stanuga's reach while standing flat on the ground determine the size of his canvas, and while he transmits his experiences into his paintings, he also reveals something significant about himself. His artworks form an expressive mixture of colors and undefined shapes, creating many abstract interpretations.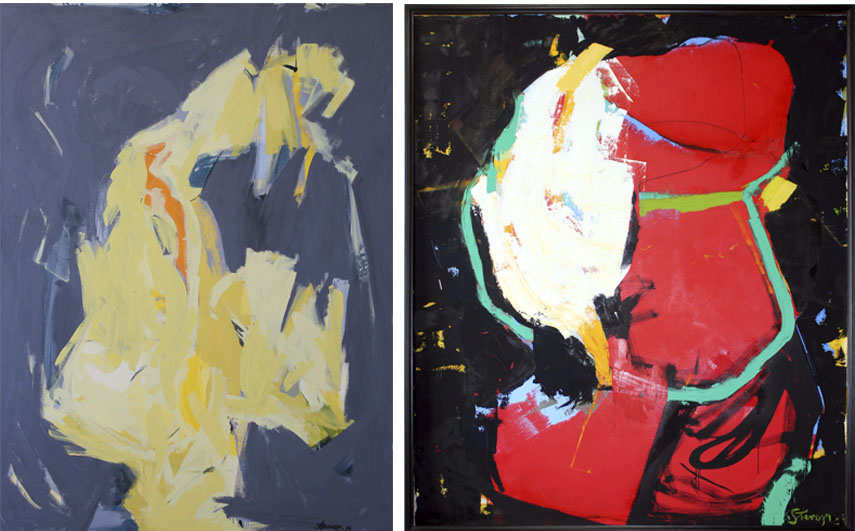 Doug Stapleton
Doug Stapleton is an artist who is very interested in classical painting and sculpture. In his collages, he combines the elements of classical imagery with contemporary symbols, and as a result, you have semi-defaced torsos wearing tattoos and having wings instead of arms. In these works, the artist explores the iconology of the past and mixes it up with elements of pop culture of today. Doug Stapleton is Assistant Curator of Art at the Illinois State Museum Chicago Gallery, who studied anthropology, art history and ceramics.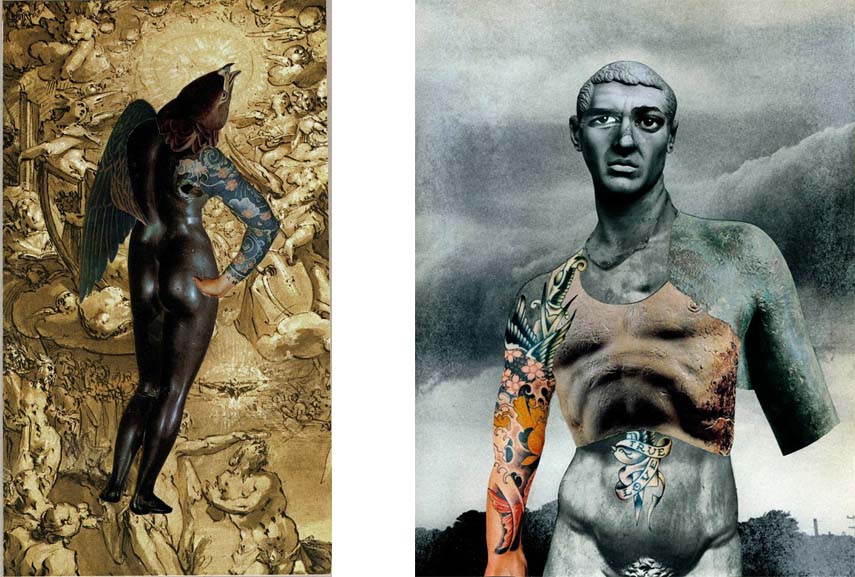 BRINK at Matthew Rachman Gallery
BRINK, an exhibition of works by Frank Connet, Ted Stanuga and Doug Stapleton in collaboration with King Art Collective, will be on view at Matthew Rachman Gallery in Chicago, USA, from April 10th until May 10th, 2015. The opening reception is scheduled for April 10th from 6 till 9pm, and all artists will be present. The work in the show ranges from $500 for the smallest of the collage pieces, to $12,000 for Ted Staunga's large format abstract painting.
Sign up for My Widewalls and enjoy urban and contemporary art!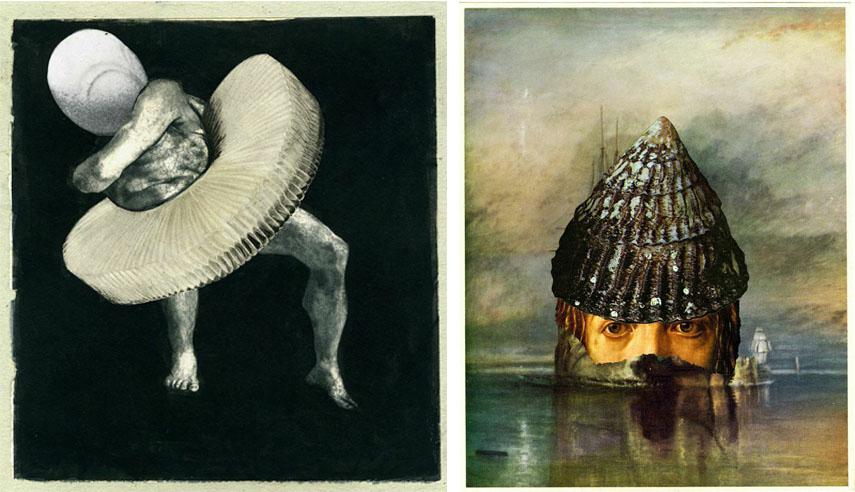 Featured image: Frank Connet – Untitled. Electro-plated copper with various patinas. All images courtesy of King Art Collective and Matthew Rachman Gallery
[mc4wp_form]