Max Kauffman & Brian Robertson at Black Book Gallery
The Black Book Gallery has announced details of a forthcoming two man exhibition featuring the artworks of Max Kauffman and Brian Robertson. Located in Denver, Colorado, Black Book Gallery takes great pride in allowing artists complete creative freedom from show inception to installation, as is the case with the two man exhibition, Meta Structures. In Meta Structures, Max Kauffman and Brian Robertson will be presenting their works which are loosely based on reality while appearing otherworldly. Although their artworks are vastly different in style, the artworks of Max Kauffman and Brian Robertson perfectly complement each other, with their works that feature objects or architecture from unknown origins that are left to the viewer to decipher. Black Book Gallery recently exhibited The Calm by Ravi Zupa and the stunning Oh, The Places You Will Go! by Hari and Deepti in 2014.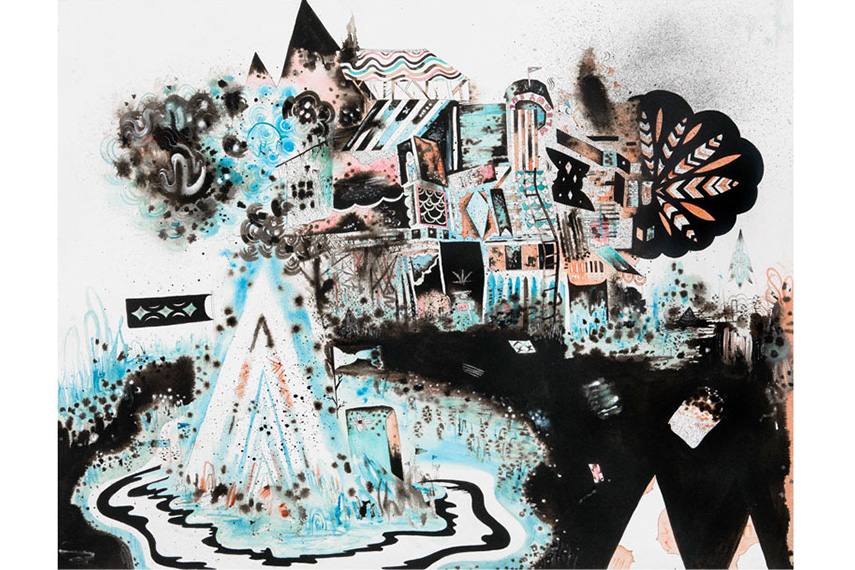 Max Kauffman Meta Structures
Chicago born artist Max Kauffman spent his childhood exploring the primeval forest in his childhood backyard of South Bend, Indiana, which had a lasting effect of the work he produces. The recent work of Max Kauffman has seen his imagery exploring architecture and specifically how the ideas of how house vs home affects us. The works in the two man exhibition Meta Structures, finds Max Kauffman investigating how we draw comfort from inanimate objects and habitats that we occupy, letting them shape us. The wonderful imagery of Kauffman presents almost dreamlike abstractions of reality; parts of familiar objects and architecture appear in swirling mists of memories, which the artist has created by allowing the unconscious side of his work to be more prominent, the painting itself taking him to intuitive places. The artworks in Meta Structures are merged with ideas of memory and how they form, change, disintegrate and build up over time, captured perfectly into the somehow familiar, yet complex and otherworldly landscapes that Max Kauffman produces. You can read about two group shows Kauffman exhibited in recently to discover similar artists, The Ballasted Frequencies and Platinum Blend.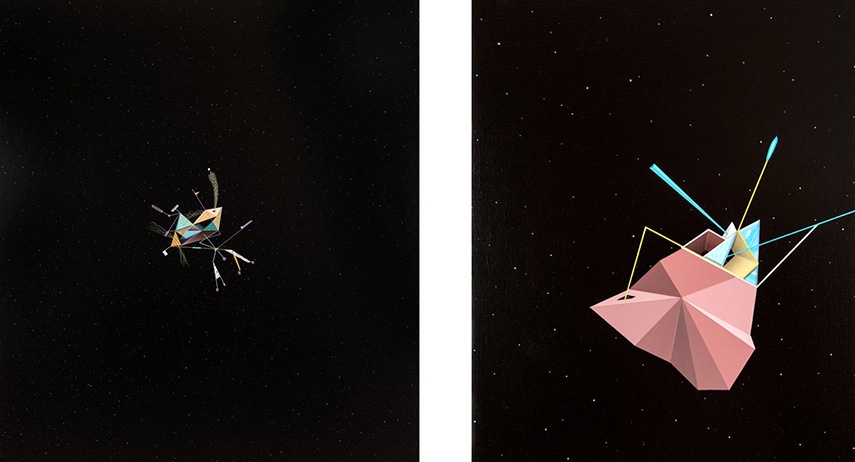 Brian Robertson at Black Book Gallery
Brian Robertson was born in Albuquerque, New Mexico and was inspired by graffiti as a young man before going on to study illustration. The two man exhibition Meta Structures finds Brian Robertson at a point where his artworks have evolved a more abstract form which creates windows into a world, which while formed in our reality, have been filtered, dissected and reconstructed with mathematical precision. The new artworks hint at the aesthetics to be found in Cubism and Surrealism, presenting meta-physical scenes of strange objects in weird landscapes. At times, the works of Brian Robertson look like futuristic robots and probes, sent into space to explore far off planets, sometimes looking lonely in their solo missions to discover life. The paintings offered by Brian Robertson in Meta Structures at Black Book Gallery, are about the places we go to search, explore for meaning and invariably find more questions than answers. Explore the Space//Squared group show that Brian Robertson exhibited in and A Show of Heads with John Casey and Lucien Shapiro.
The two man exhibition Meta Structures with Max Kauffman and Brian Robertson opens at Black Book Gallery on 11th April, 2015 and runs through until 3rd May, 2015. Opening reception with artists in attendance is on Saturday 11th April, 2015, 6-10pm.
For all the latest exhibition news sign up to My Widewalls today!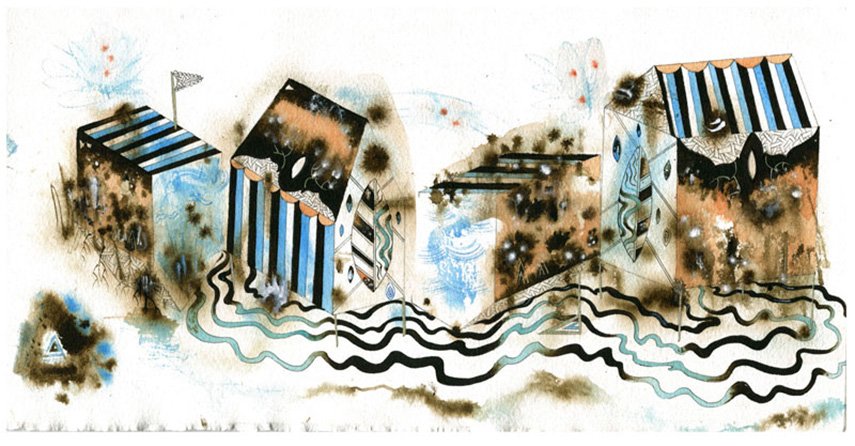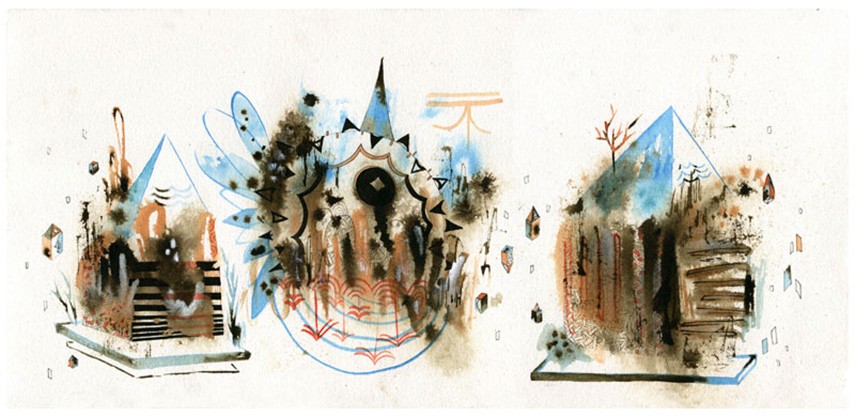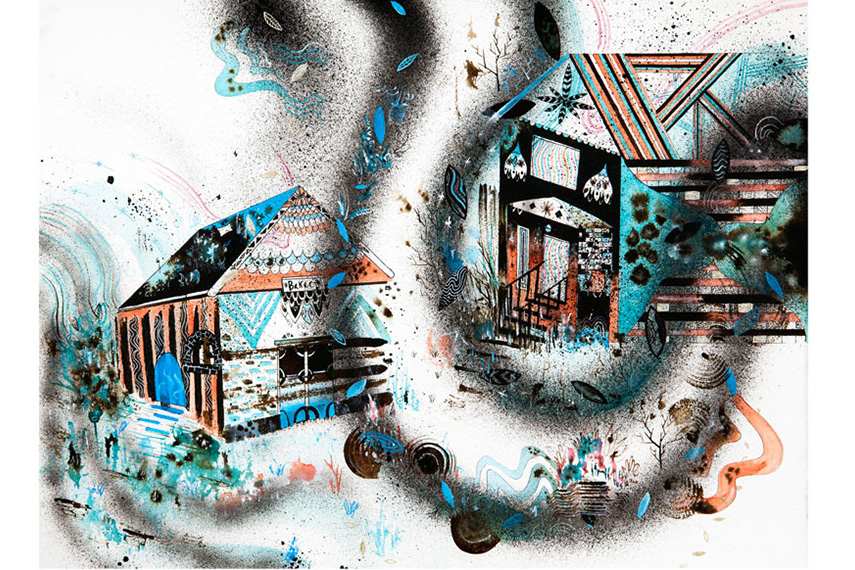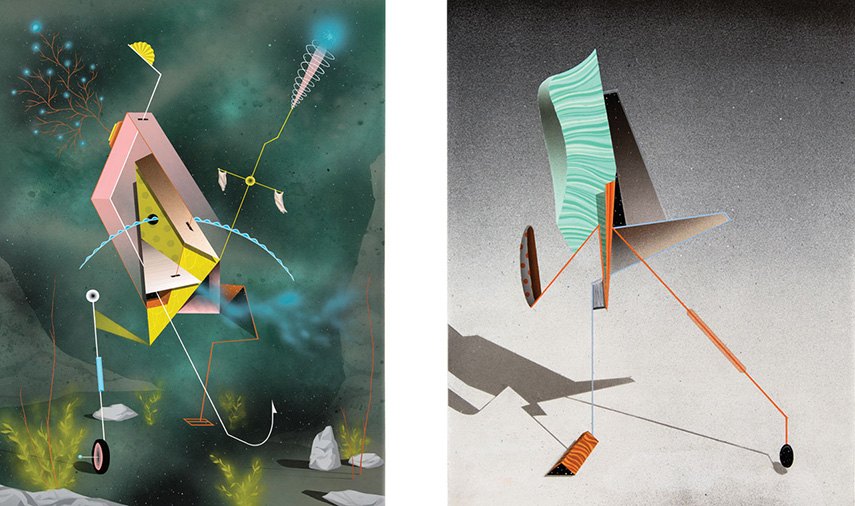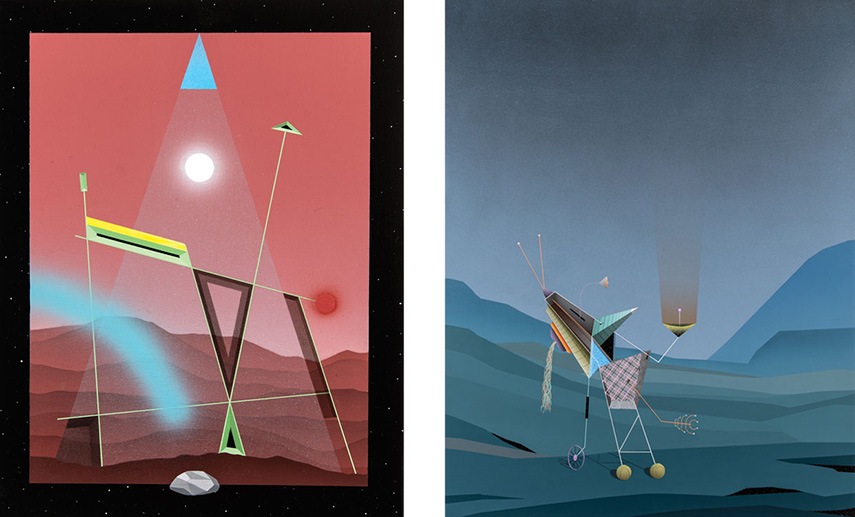 All images courtesy of Black Book Gallery.
[mc4wp_form]