McBess Fucks with Ultranoir
On the occasion of the first collaboration between the Ultranoir web agency and the artist McBess, L'Attrape-Rêve gallery in Paris has prepared an exceptional exhibition of new works by the renowned French illustrator. This one of a kind cooperation called "Over The Hills" can be discovered on a dedicated website. It is a unique digital experience based on music, design and 3D graphics.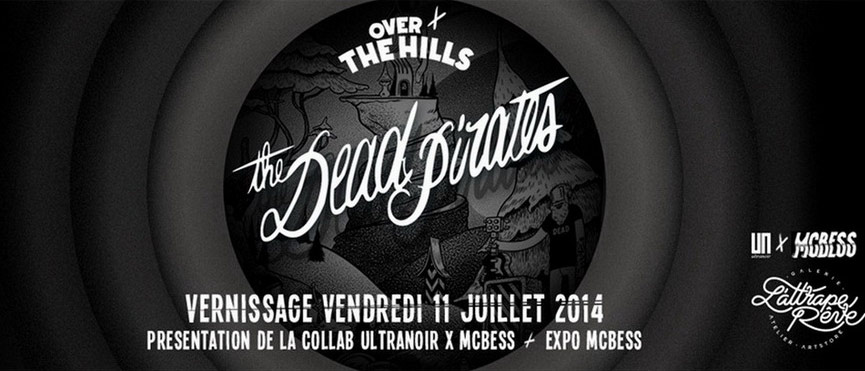 McBess' imaginary world
Inspired by the eponymous EP of McBess' band The Dead Pirates, the website showcases the world of illustrations and music by famous French illustrator around an interactive gramophone. It's the band McBess has always been drawing about in his illustrations. The use of innovative web technologies shows the user an interactive 3D space, both visually and audibly, offering a new dimension to the world of the illustrator. The artist and his imaginary world!
A French illustrator with a rock 'n' roll lifestyle
Matthieu Bessudo, aka McBess, is a French illustrator with a rock 'n' roll lifestyle who currently resides in London because, as he says, French people are stressing him out. His work is characterized by influences of old school cartoons that he actualizes by using contemporary shapes, symbols and lettering.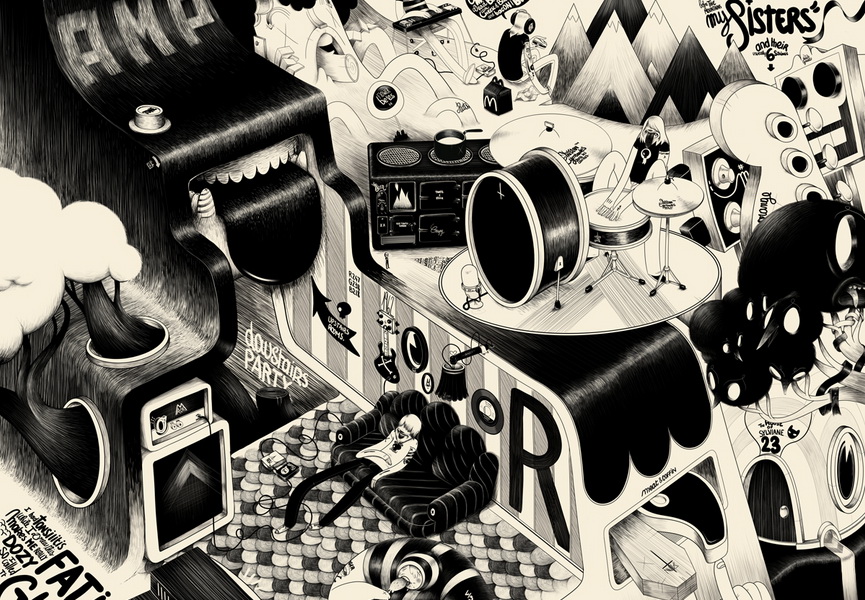 The main character of his illustrations is McBess himself. McBess' black and white drawings often present himself at the center of an imaginary world filled with musical references, such as amps, guitars and records. Given that McBass started playing music long before he began to draw, music naturally became a dominant theme in his amazing illustrations.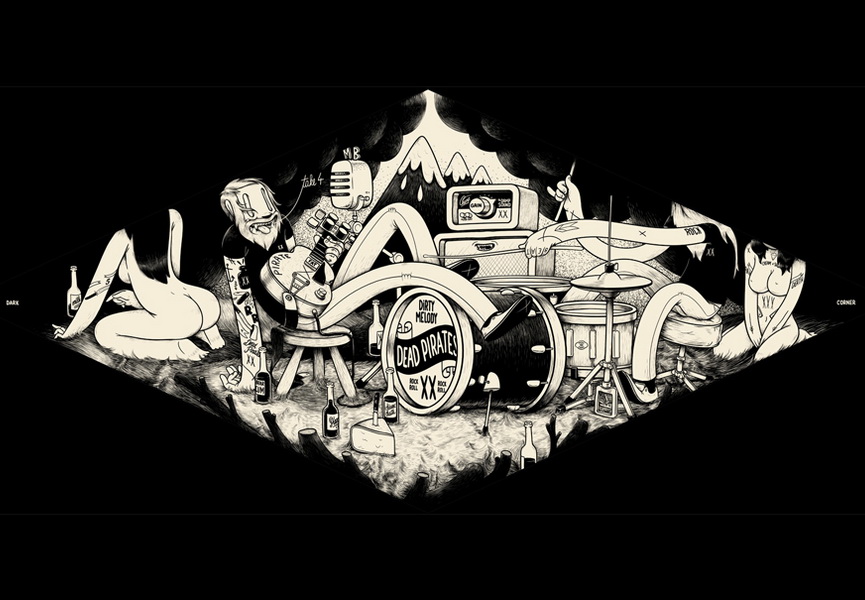 Gallery L'Attrape-Rêve will celebrate his latest collaboration with the French Ultranoir web agency by organizing an exhibition based on the theme of music, a very important theme in McBess' work, on Friday, July 11.  In an atmosphere of Garage Rock and in the presence of the artist himself, new and exciting works of McBess will be unveiled. Event not to be missed!