Summer Heaven for Media Arts: 180 Creative Camp in Portugal
Summer is a perfect time for all sorts of festivals and an interesting one will be held at Abrantes, Portugal. The creativity event, 180 Creative Camp will be hosting both artist and visitors interested in different fields of media art. The event will gather national and international artists from the areas of street art, design, video art, music and architecture. The visitors will have the opportunity to meet some of the most acclaimed artists of today and participate in many workshops.
Art Hits the Streets of Abrantes, Portugal
Intentionally inclusive and artistically diverse program of the 180 Creative Camp will consist of exhibitions, workshops, performances, music shows, urban interventions and many other exiting projects. Analog Human Digital group exhibition will gather 10 design studios that will attempt to explain human relationship with a world that is getting less analog and more digital every day. Participants of the workshop lead by the German collective Plastique Fantastique will be installing pneumatic sculptures in the center of Abrantes. Several concerts by musicians such as Os Príncipes, FEL, and Albatre will be held at the streets of Abrantes during the 180 Creative Camp's hot summer nights. The Stores Art Attack Projects will employ 15 artists that will work with the local stores on stimulating traditional businesses in Abrantes.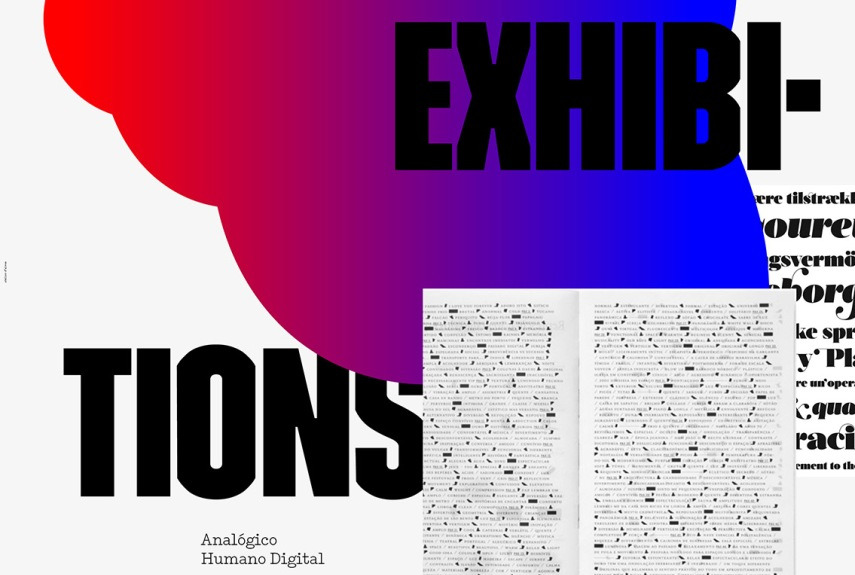 180 Creative Camp Collaborations
180 Creative Camp will be marked with many interesting collaborations. For instance, urban artist INSA and a group of Portuguese street artists will join forces to execute a massive art project that combines street art and media art. The project will be curated by the by British magazine Very Nearly Almost. Christopher Derek Bruno will collaborate with the youth of Abrantes' Active Summer Holidays program. Together they will create an installation that will present the various ways of seeing and depicting transition from light to darkness. The mixture of a strong artistic vision of director Alex Turvey and ambient, electronic music by Iago Lewis will result in a production of the short movie titled SOM that will be filmed during the 180 Creative Camp.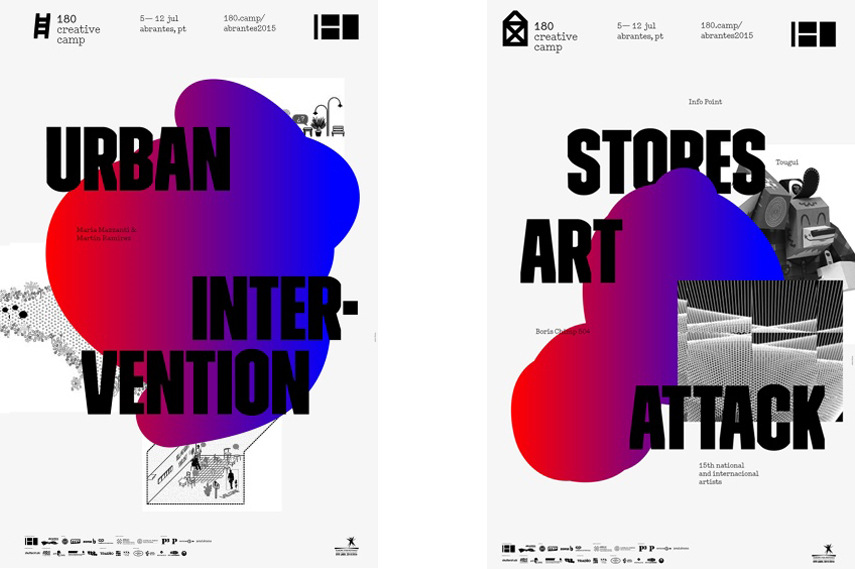 Creative Camp in Abrantes in Portugal
180 Creative Camp will be held from July 5th to 12th, 2015 in Abrantes in Portugal. Analog Human Digital group exhibition will be on display till August 28th. This will be the 5th edition of the event organized by Canal180, television channel devoted to art, music and culture. It all started back in 2012 in Portuguese city Vila Nova de Cerveira. Since then Canal180 organized several 180 Creative Camp events including an international event in Salento, Italy, in September 2014. The importance of the project was recognized by EU and 180 Creative Camp has recently won the EFFE – Europe For Festivals, Festivals For Europe quality label awarded to the festivals strongly committed to art, local communities and Europe. In the previous years 180 Creative Camp hosted artists such as Mac DeMarco, Ella&Pitr and Florentijn Hofman.
Stay creative with just a click of a mouse by signing up for My Widewalls for FREE
Featured image: Detail from 180 Creative Camp Poster All images courtesy of Chanel 180