Meet Brad Elterman in Germany
A teenage, heavily eyelinered Joan Jett mischievously flipping someone off; the incredible Madonna stepping in front of a horde a photographers; a leering Steve Jones grabbing his crotch in an LA apartment building pool shortly after the break up of the Sex Pistols: the photographer Brad Elterman not only hung out with West Coast rock n' roll scene in the late 1970s and early 80s; he also knew how to take their picture in such a way that would capture that moment's precise essence.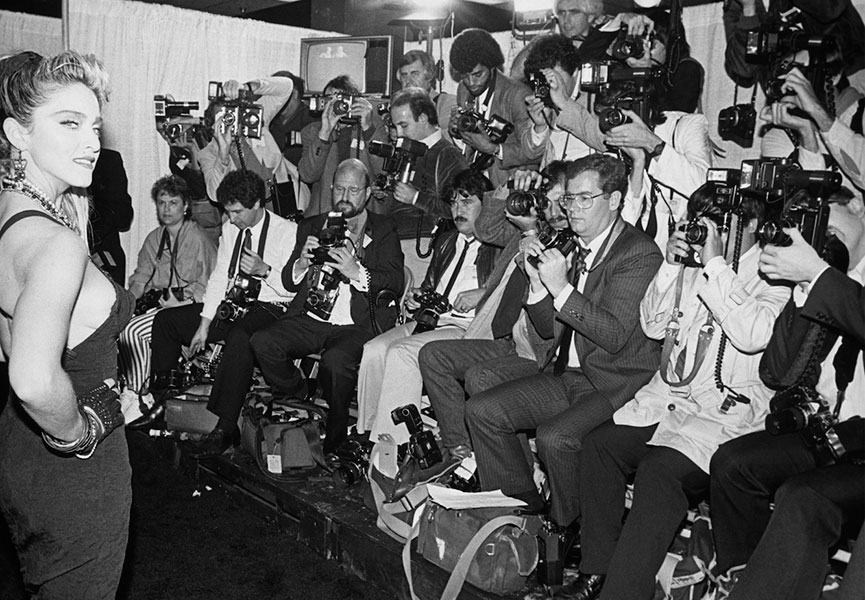 Inside Punk Rock
Brad Elterman was not only observer and chronologist of this era but an essential part of the punk-rock subculture of LA in the 80's. One of the signatures of Elterman's photography is its insider-feel. As viewers, we're invited to step into the pre-Photoshop, pre-PR handler world of American celebrity, and raise our own metaphorical champagne flute in complicity. Unlike the cruelty of today's paparazzi images, which bring us closer to stars only at the steep price of aggressive boundary violation, Elterman's photographs are relaxed, chilled-out. You sense a certain privileged intimacy between photographer and subject: a privilege that is, in turn, extends to the spectator. Which makes the experience of looking at these pictures today all the more bittersweet.
Then and Now
His portraits of prominent artists of that time have reached cult status and are exhibited worldwide. His photographs were printed in French Vogue and his latest work is the photo gallery of Tokio Hotel for the cover story of Interview Magazine.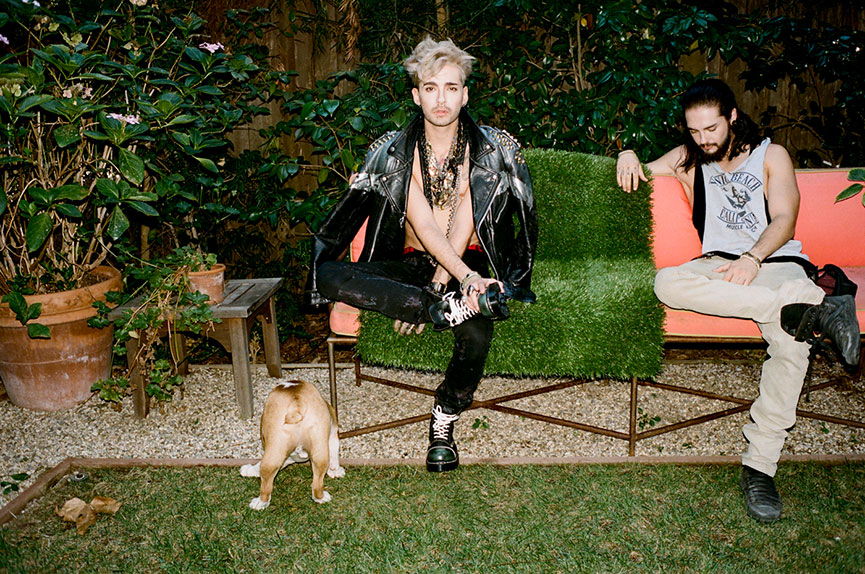 Meet me in Germany
In his exhibition Meet me in Germany Brad Elterman will showcase the glamour and splendor of the early 80's with photographs depicting KISS, Rod Stewart, Debby Harry and John Travolta. Elterman's will reflect the pop-culture Zeitgeist of a time before MTV, YouTube and Social Media. The exhibition is hosted by Passage46 and will be opened on November 12th.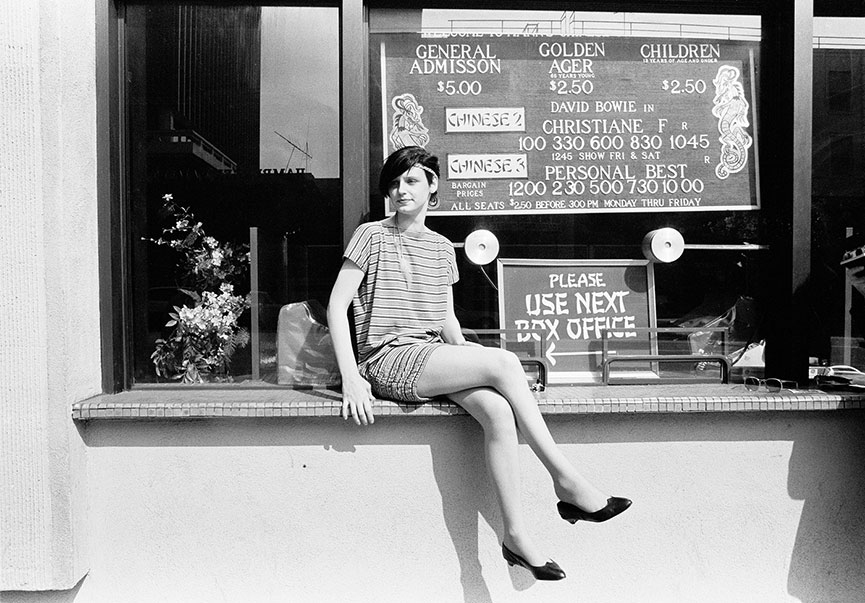 All images courtesy of Brad Elterman
[mc4wp_form]