Metropolink Street Art Festival in Heidelberg
Street art and urban interventions are often used as a way of reinventing the cityscapes by separating its elements from their original purpose and by giving them a brand new appearance and function. These urban reinventions allow us to see everyday objects in a new light and evoke more appreciation for the ordinary. Metropolink Street Art Festival employs street art as a tool for reinventing local areas. The event also highlights the importance of public art and encourages personal and social connections in a world coping with increasing alienation.
A Video of Anna Taratiel Painting a Mural at Metropolink Street Art Festival
Metropolink Street Art Festival 2015
Heidelberg played an important role in the development of German Hip Hop movement and Metropolink festival draws from the city's rich street art heritage. In a desire to bring new colors and lively spirit to the culturally rich city of Heidelberg a group of art professionals organized the very first Metropolink Street Art Festival. During the 22 days the group of urban artists painted on the walls of Heidelberg with the goal of transforming the city into a big urban gallery. Let's take a look at some of the best artworks from the festival's first edition.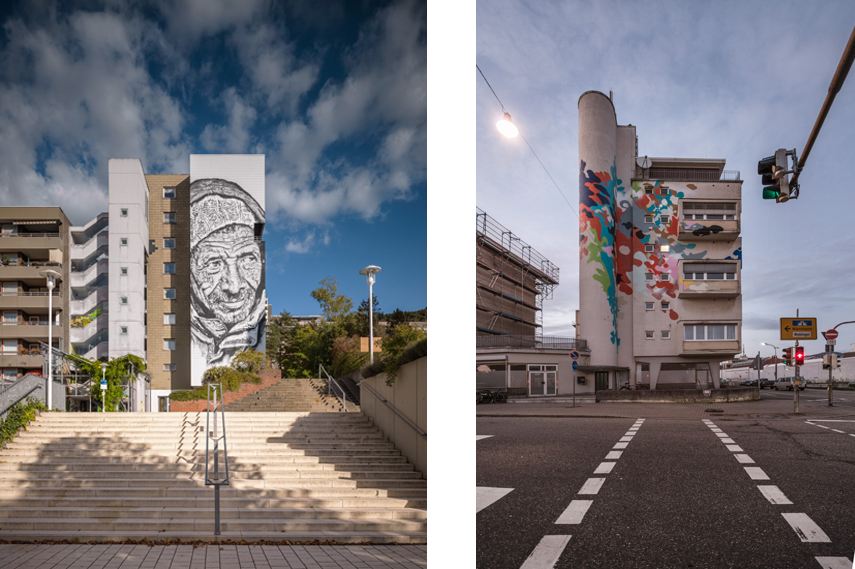 The New Face of Heidelberg
The festival gathered an array of national and international artists and encouraged them to use their skills in order to revive the many facades of Heidelberg. And they certainly rose to the challenge. Swiss artist SweetUno, known for his throw-ups from which he develops the structure of his latest murals, painted an intricate monochromatic piece on the Spedition Fels building. Hendrik Beikirch a.k.a ECB painted a portrait of an imaginary elderly man that symbolizes every resident of the neighborhood. Every wrinkle on his face represents a trace of a life lived and experience gained throughout the years. Another portrait is painted by artist Daniel Thouw. Young girl depicted on his mural looks down at the neighborhood as an angel guarding the locals. Artist Smash137 brought a splash of color to a concrete skyscraper by embellishing its top with a lively abstract mural.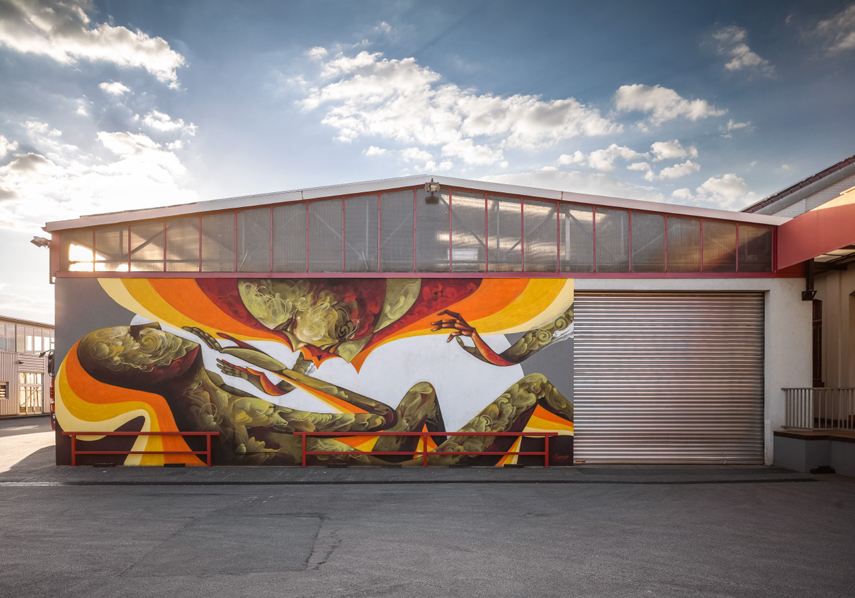 The Importance of Public Art
Public art is getting an increasing amount of attention as a force that subtly forms our cultural values. In a way, public space is shaped by everyone that encounter it in one way or another. Public space is also a home of numerous forms of urban art that become a public affair by inhabiting the space around us. Urban art also stands in contrast to public advertising and confronts it with its originality and its rebellious spirit. The aim of the Metropolink Street Art Festival is to a create a gallery in a public space and establish a creative and political dialogue about the role of art in today's world. The first edition of the festival was held from September 11th till October 2nd, 2015.
Featured images : Mural by Hendrik Beikirch, photo credit Alexander Krziwanie ; Mural by Smash, photo credit Daniel Thouw ; Daniel Thouw and his Art Piece, photo credit Thilo Ross ; SweetUno while Making a Mural, photo credit Manuel Wagner ; Wesr while Painthing a Mural in Heidelberg, photo credit Heike DinkelImages courtesy of Daniel Thouw