Miami Art Travel: Interview with Robert Fontaine
"Frankly, I have never given such depth in an interview", said Robert Fontaine, after we have finished this exclusive interview for the WideWalls. The owner of renowned Miami-based Robert Fontaine Gallery grew up on Captiva Island, where he was influenced by a number of important artists that lived there, including Robert Rauschenberg. In 2003 Fontaine for the first time became the director of a gallery – Ashmore Gallery in Miami Beach, to be precise – followed with a directorial position at Space 39 Gallery in South West Florida. And then, in 2007, Robert Fontaine broke out on his own. ("Finally", he commented.)
At first, he went on consulting and curating various international solo exhibitions for famed artist and performer Marilyn Manson, and then, in 2008, Fontaine set up his first gallery in Naples Florida.
"The doors of the gallery opened the same day the banks collapsed. As I was installing the first group show, I was listening to the commentary on how the economy had stopped", remembers Fontaine. "I managed to hold on, working odd jobs at night, while keeping the gallery open in the day. It was humbling to say the least, and really taught me that I am above nothing and dreams have to continuously be revised in order to be dreams".
Then, in late 2011, Fontaine moved his gallery to Wynwood Art District in Miami – the business grew well, and Fontaine managed to move again, into a larger space, where his Robert Fontaine Gallery has resided since.
Money Always Has The Last Say
WideWalls: Let's go back to the beginning. You've said that you were greatly influenced by some important artists that lived on Captiva Island, including Robert Rauschenberg. What was he like, both as a person, and as an artist?
RF: As a teenager I enjoyed the idea of painting. I remember most being influenced by Robert Rauschenberg, not so much his style but his visual perception of his life and the life around him and more so, his ability to stand by what he created. Painting, in my view at that time, seemed a rather strange escape. When I was young, I first thought of painting as basically fun and a not so serious venture. As I began to understand that my neighbor was a serious and historically influential artist, it further redefined the notion of what creativity could become. That realization helped me advance from a young aspiring painter to a gallerist that supports artists and their art as vehicles for expression.
I do not have many memories of Rauschenberg personally. Members of my family knew him better. My parents managed the only store on the island and would see him often. Our small island neighborhood proximity to Rauschenberg's home and studio made me aware he was a household name. When I was rather young, Rauschenberg called my mother at the Island Store, and told her that he would greatly appreciate if I did not ride his dogs in his back yard. Rauschenberg's dogs were huge. I was a hyper little kid causing a bit of havoc on the island. Rauschenberg was beloved and respected by his community. He purchased properties near his gulf to bay estate to allow islanders to stay in their homes expense and tax free for as long as they wished. By creating these life estates, he also helped keep big development from over reaching the lush and tranquil island. Rauschenberg left a remarkable footprint on the tiny island community of Captiva as he did the entire art community and thus world consciousness.
WideWalls: How do you see his influence on you?
RF: I think my proximity to Rauschenberg and his art during those early years fostered notions that creating and being around art was an opportunity for self-expression and maybe possibly future self-employment. I sensed merit in this creative discipline and wanted this unconventional career option to be a path forward, regardless of risk and uncertainty.
WideWalls: What does it look like being on the road with Marilyn Manson? For how long you've been on the tour, what places did you visit? What was the most memorable thing of that tour? Could you tell us some anecdotes from back then?
RF: I worked with Marilyn Manson from 2007-2010-ish. Being on the road with Manson was a rather interesting, comical and at times, not-of-this-earth experience. I enjoyed the ride greatly and Manson was always wonderfully kind to me. My prime focus was setting up solo exhibitions in major international cities where Manson was performing. The first was Florida followed by Cologne Germany, Rio Brazil, Moscow Russia, Zurich Switzerland, and finally Athens, Greece. The traveling was the most eye opening component of this wild adventure. Being in Moscow for eleven days was probably the most surreal and memorable. No one smiled in Moscow and the traffic was like nothing I had ever seen. I borrowed gallery spaces from many gallerists; the owners would get a kick back from the sales and great publicity of course. While in Cologne, the owner of the gallery who lent space to me worked her magic on Manson's manager and she quickly pouched Manson from me. Typical art world bullshit. From that point forward my curatorial position and influence on Manson's market died slowly. The last exhibition I helped set up was in Athens Greece. A collector and close friend of mine who lives in Athens helped co-host a solo Exhibition of new paintings by Manson. Prior to the opening reception I purchased an important painting which Manson painted of Edgar Allen Poe from a past Manson collector who was selling because he needed the money. A truly amazing painting. Manson asked me if I would consign the painting to his Athens Exhibition which I did on condition we split the profit. Later I found out the painting sold for a record price over 70,000 Euros – mind blowing. I never saw a euro from that sale. When I asked my once close collector friend in Athens who helped cohost the solo exhibition, I received the typical "I don''t know what happened to that painting". A laughable response. Money always has the last say, I suppose. All in all, it was an experience I am happy about and a leg up, but one I would never do again, Helping shape Manson's fine art career started as it ended. Odd and without sense of normality, yet still a great learning lesson on how people respond to stardom, loyalty, and of course money.
Miami Is A Tropical Melting Pot
WideWalls: Miami art scene is well known, from top-class events during Miami Art Week, to blossoming street art. How do you see the development of the art scene in Miami? Where is it heading, and what is its next big thing?
RF: Miami art scene has come a long way and a great deal of this is based on the world class annual Art Basel Exhibition. Miami is a remarkably young diverse city. It's a melting pot of various philosophies and cultural norms from many parts of the globe, all pulled into one tropical melting pot setting. With that comes opportunities to redefine fine art as no one's attitude or belief fully dominates.
The Miami Street art scene is shaped largely by influx of visiting artists, with exception of a small handful of artists that come from Miami. No two images found on the walls of Wynwood and surrounding areas are created similar, but all have in common a footprint of their own vision that largely defines the openness of Miami. Street art was largely the start of the Wynwood Art District and has bridged connections amongst Artists and the growing arts community.
WideWalls: In one interview you've said that "Miami artists lend a different ideology". What is that ideology? In your opinion, what distinguish Miami artists from others?
RF: I believe career artists in Miami are rather different in many ways. This environment changes how you view and appreciate things. Color becomes more constant and familiar. Perhaps there are less traditional influences here given how young Miami is compared to NYC where much of the academic structure and shared ideas have come out of established New York schools greatly influenced by post war artists coming from Europe. In Miami, its more of a blank slate in my opinion. There is not a coherent movement happening here, ……at least not yet.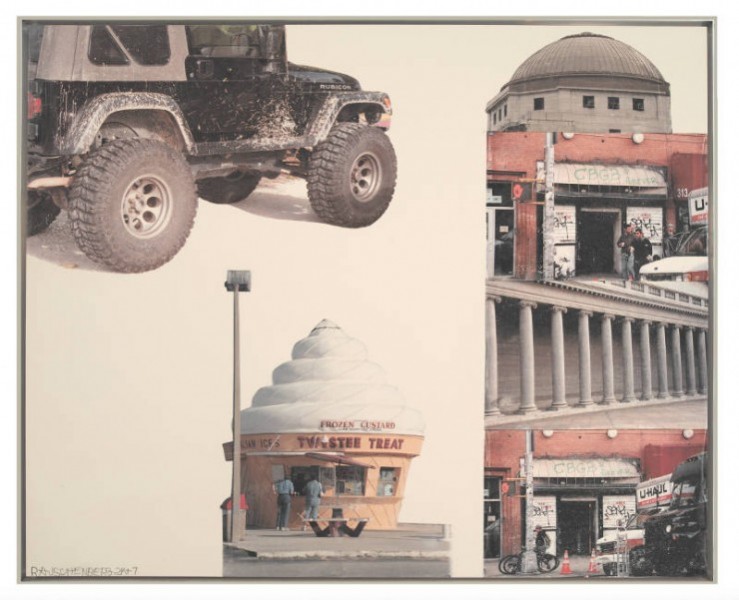 WideWalls: How do you choose artists you'll represent?
RF: My selection of represented artists is based primarily on a desire to find creative visionaries who work in exceptional ways. Artists who make a difference offer great value to our gallery program. I take notice of artistic works exhibiting fresh and representational perspectives of the artist's' own approach to their own timeline and the generation they belong, too.
WideWalls: Do you approach to them, or vice-versa?
RF: I have often reached out to available artists. Sometimes they find me. It's hard to find what you''ve never seen. Sometimes the search is based on a feeling. There are not always words to finitely express an exact feeling. Once you have found such talent the story begins.
WideWalls: What is currently in focus of Robert Fontaine Gallery? What are Gallery's plans for next six months?
Presently the gallery is showcasing its full collection by master and emerging artists. The show runs through until on the set of Basel, or what is now considered Art Week.
Sign up for My WideWalls for FREE and be up-to-date with contemporary and street art.