The Miaz Brothers Exhibition in Bogota Brings Their Hazy, Mysterious Portraits to Colombia
No, you don't need glasses. If you are already wearing them, they (probably) don't need cleaning. Also, your screen is quite alright, if you can read these words. Ok, you say, if everything is alright, why am I seeing these blurry pictures? Where are those portraits by the Miaz Brothers? Well, actually, you are looking at portraits that were made by the Miaz Brothers. If you take a better look and try to unfocus your view, you will be able to discern the outlines of figures – persons that were being portrayed. That's Miaz Brothers' style. And this style will be introduced to the visitors of Fabien Castanier Gallery during November.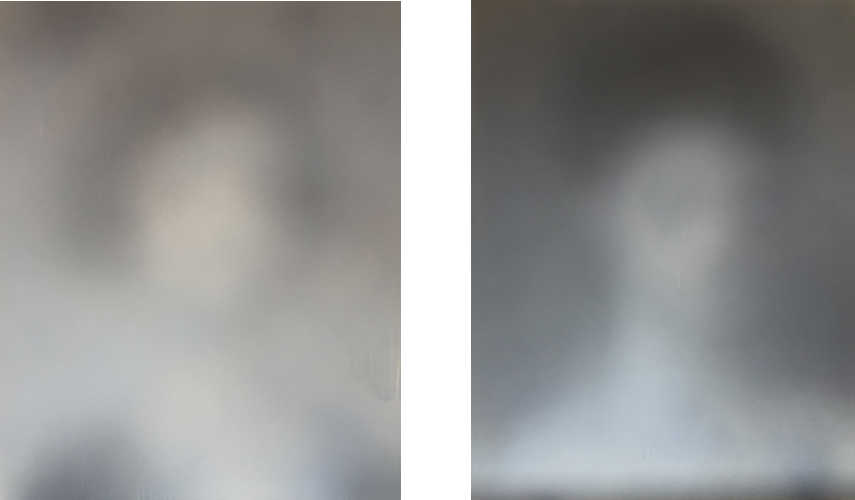 The Antimatter Series by the Miaz Brothers
This solo exhibition of works by the Miaz Brothers is a part of Antimatter Series, named Timeless. With this exhibition, Fabien Castanier Gallery will open their second location in Bogota, Colombia. The Antimatter Series consists of five different series, that are divided by the various subjects that were being portrayed: Friends serie, Ghost serie, Philosophers serie, Kawaii serie and Masters serie. While the Friends serie is quite self explanatory and also quite contemporary, Ghost serie include portraits of the Miaz Brother's dear that were departed. Philosophers serie also has clear subject, Kawaii serie is motivated by fashionable female Japanese adolescents, and Masters serie consists of figures from the Renaissance, era of the English Restoration and other old world paintings.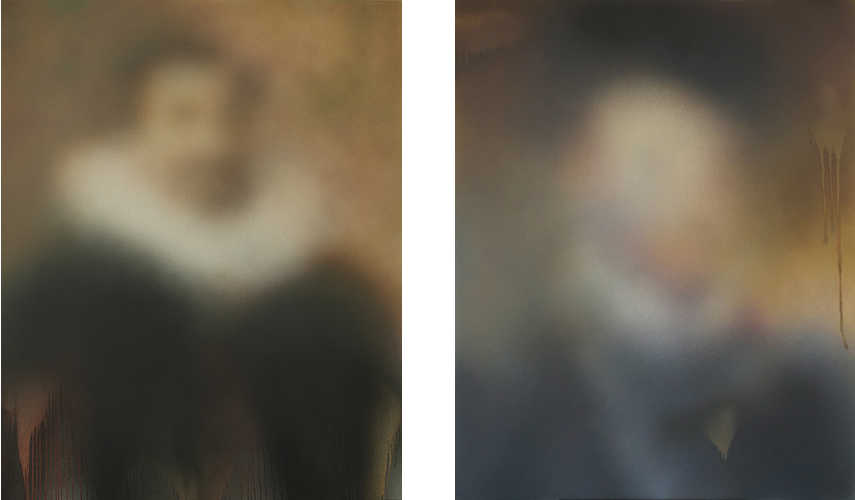 Blurred Portraits as an Original Style
But no matter what is the subject of the Miaz Brother's work, their style never changes. Tones and colors are changing – for "Friends", they have chosen a monochromatic tonal palette, and for "Masters" blue, green, and brown are prevailing; however, the ghost-like characters are always present. They were being made with layers of aerosol paint, in order to create only a vague idea (pun intended) of the human being that was depicted: the Miaz Brothers are trying only to indicate the presence of someone, and not to represent anyone. In their own words, they use this kind of a style to represent "the fact that we are composed of infinite particles in continuous evolution". Blurred paintings define works by the Italian native Miaz Brothers (born in Milan in 1965 and 1968, currently living and working in Valencia, Spain), as they are deliberately making everyone that are observing their paintings not to react instinctively, but to provoke some deeper associations.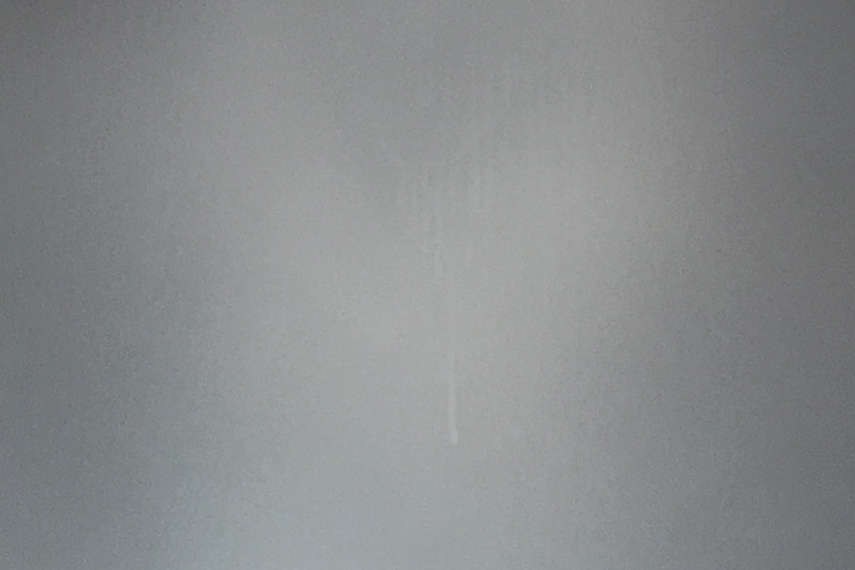 The Miaz Brothers Exhibition in Bogota
As we've said, Fabien Castanier Gallery decided to open their new space in Bogota, Colombia with this exhibition by the Miaz Brothers. This exhibition will open on November 5th, and on that day visitors will also be able to hang and meet with the artists (from 7 PM to 10 PM). The exhibition of the works by the Miaz Brothers will be open until November 28th.
Sign up for My WideWalls for FREE and be up-to-date with contemporary and street art.
All images courtesy of Fabien Castanier Gallery.
Follow These Galleries
Culver City, United States

Miami, United States