Complex Narratives Created by Michael Joo Opening at Blain Southern
Radiohalo exhibition by conceptual artist Michael Joo will present a variety of artworks assembled together to explore artist's numerous interests: history, nature, technology, energy and perception. In order to portray these complex topics, Michael Joo has been working with a variety of mediums including marble, steel, ink on canvas and the artist's personal favorite, silver nitrate. By employing an abundance of materials and motifs, and several recurring techniques, he has produced a series of recognizable "caloric" paintings and concrete and marble sculptures that will be on view at Blain | Southern Gallery in London.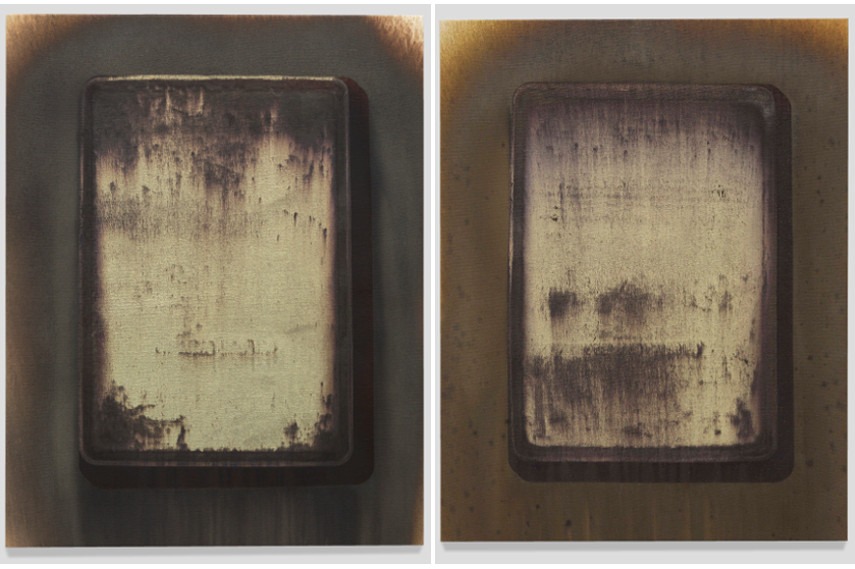 Intricate Sculptures by Michael Joo
At Radiohalo solo show, Michael Joo will display an array of sculptural works that resemble endangered cranes' legs. These legs are made from graphite and then dragged down the gallery walls to create visible, yet passing marks. These lines are fleeting and convey the fragility of the endangered animals but also portray an incredible amount of strength and freedom of creatures that may be on the brink of extinction, but unlike us remain unbound by human borders. Another one of Michael Joo's sculptures will undoubtedly capture the viewers' attention. The artwork entitled Prologue (Montclair Danby Vein Cut) was inspired by Cameron's Line, a tectonic boundary in the US that contains large quantities of underground marble. Appropriately made from a block of marble attached to a steel frame, this massive 3 meters high sculpture acts as a portal that takes viewers into another dimension.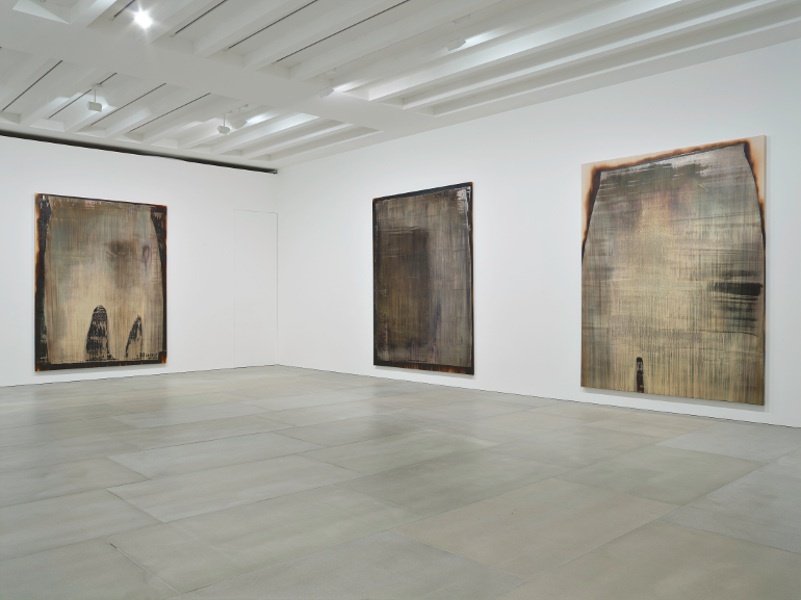 Caloric Paintings at Radiohalo Exhibition
Michael Joo's latest canvas works are a continuation of the artist's previous series entitled The Saltiness of Greatness. For this series created back in 1992, the artist calculated the exact number of calories that noted historical figures consumed during their life. In his latest series, however, he shifts his focus from the consumption to usage and carefully calculates the amount of energy that we spend while performing various activities. Once counted these numbers are transferred to canvas with a use of numerous techniques including painting, printmaking, photography and sculpture-based methodologies.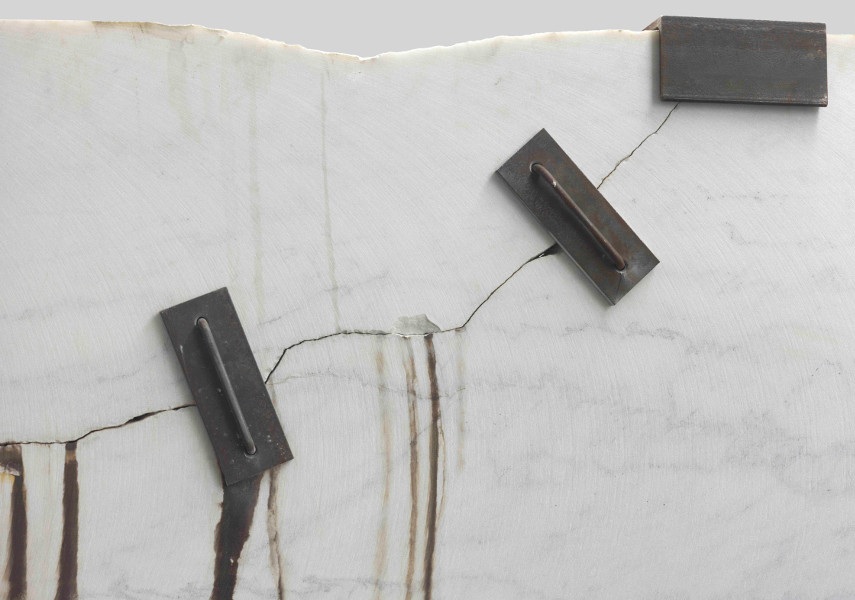 Opening Soon at Blain | Southern Gallery in London
Radiohalo exhibition will be accompanied by an extensive, highly detailed publication that elaborates the artist's latest body of work. The catalogue spanning over 120 pages will include images, essays and a conversation with fellow artist Julie Mehretu, alongside whom Michael Joo exhibited at Sharjah Biennale 2015. Radiohalo solo show will open on Wednesday, February 10th and it will remain on view till April 9th, 2016 at Blain | Southern gallery in London.
Featured image : Left : Michael Joo – DRWN, Carunculatus (28), 2015 / Right : Michael Joo – Untitled (Radiohalo 1), 2016, Courtesy Michael Joo and BlainSouthern, Photo : Peter Mallet