CHEKO's Jagger
For an emerging street artist, it is always joyful to find out that there are people in diverse corners of the world who celebrate the importance of street art. Even when the cultural projects are devoted to various forms of art, the notions of social responsibility and contribution to a specific community are always welcoming aspects for a street artist. It is through these festive activities where the goodhearted nature of street art can express its full potential.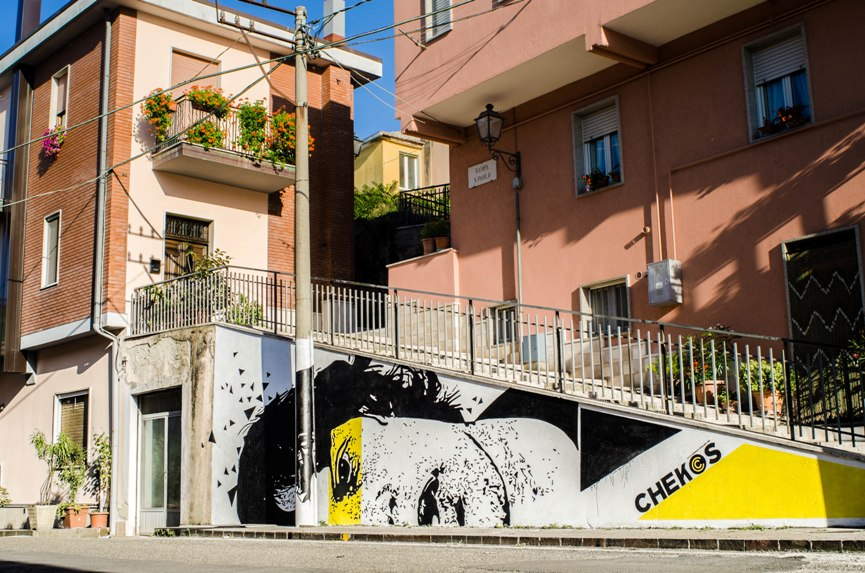 Ariano FolkFestival
During the last 10 years this festival has brought to its stages some of the best folk, gipsy and world music. It represents a cultural project which began years ago as an idea in the heads of a group of friends. It is an event which is dedicated to diverse music styles and is a shining example of the inclusive nature of cultural events. It is a free and independent festival, functioning on the basis of voluntary contributions of businesses from the area and outside of it. There is a part of the Ariano FolkFestival which pays tribute to the importance of street art…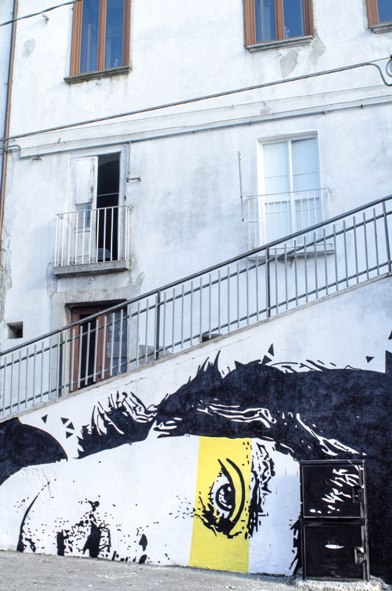 CHEKOS'ART
This artist was born in Lecce and raised in the cultural environment of South Italy. As a teenager, he moved to Milan, where he started leaving his mark on the city. The poor districts of the city and all the atmosphere that the streets create influenced his work greatly. Before the return to his hometown in the South of Italy, he had been exploring the world, from New York to India and Eastern Europe. These experiences only fueled his devotion to the beauty of street art and he started experimenting with stencils and collages. Today, he is the artistic director of "BFAKE cultural agency" and has been a part of many exhibitions in his country and around the world. Chekos'art is the founder and initiator of "Street Art South Italy", a movement founded in 2010 and devoted to the exchanging of new street art ideas.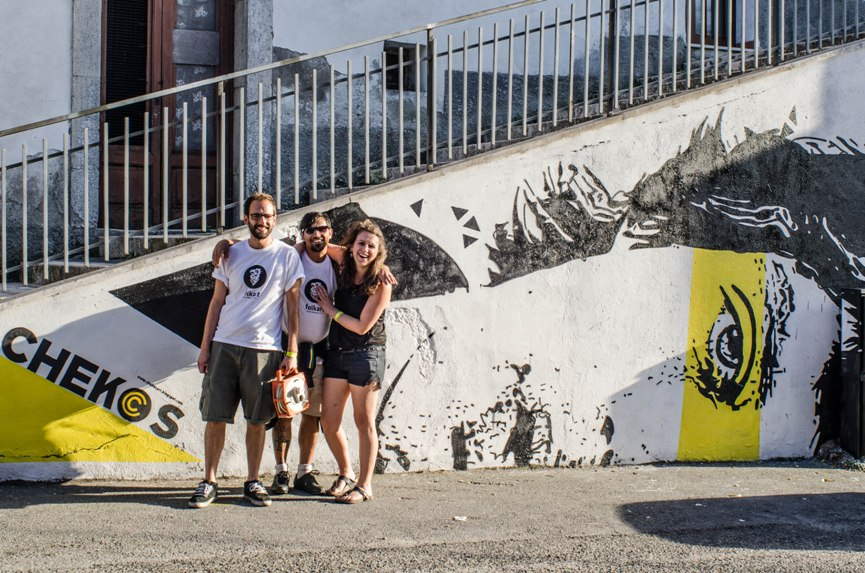 Folkart
Ariano FolkFestival is devoted to raising awareness of the local community, as well as the guests of the festival, toward the importance of urban upbringing and the significance of the art in public spaces. As a product of street art enthusiasts and friendship oriented activity, Folkart is supported by ziguline magazine. This web magazine is committed to culture, art, photography and music and after six years of existing, it has become one of the most popular alternative magazines in Italy. During the 2014 edition of Folkart, Chekos'art, together with Persico, had created an inspiring street art piece depicting Mick Jagger…

[mc4wp_form]