Mike Kelley at MOCA
Mike Kelley is known as one of the most important figures in contemporary art, who conjured up a widely influential oeuvre rendering the American pop culture and both modernist and alternative traditions alike. He created his artwork with an uncompromising exploration of self and the surrounding society, exhibiting a psychedelic, bewildered and bleak nature of both.
Mike Kelley at MOCA
As of Kelley's first exhibition at MOCA, the museum has acquired 37 of his pieces, all included in over 20 exhibitions. This is the largest exhibition of Mike Kelley's work to date, with over 250 pieces on display, covering the entire artist's career from 1974 to 2012. The whole Geffen Contemporary building of MOCA is occupied by the show, as well as a gallery at MOCA Grand Avenue, highlighting the looping quality of Kelley's art. He was known to render certain themes several times over, which repeat themselves as leitmotifs throughout his body of work. The exhibition will show the impressive power of Kelley's critical reflection, as well as his innovative and creative use of unexpected materials. Mike Kelley exhibition is realized in organization of the Stedelijk Museum Amsterdam in cooperation with the Mike Kelley Foundation for the Arts.
Mike Kelley will be on view at The Geffen Contemporary MOCA from March 31 through July 28, 2014.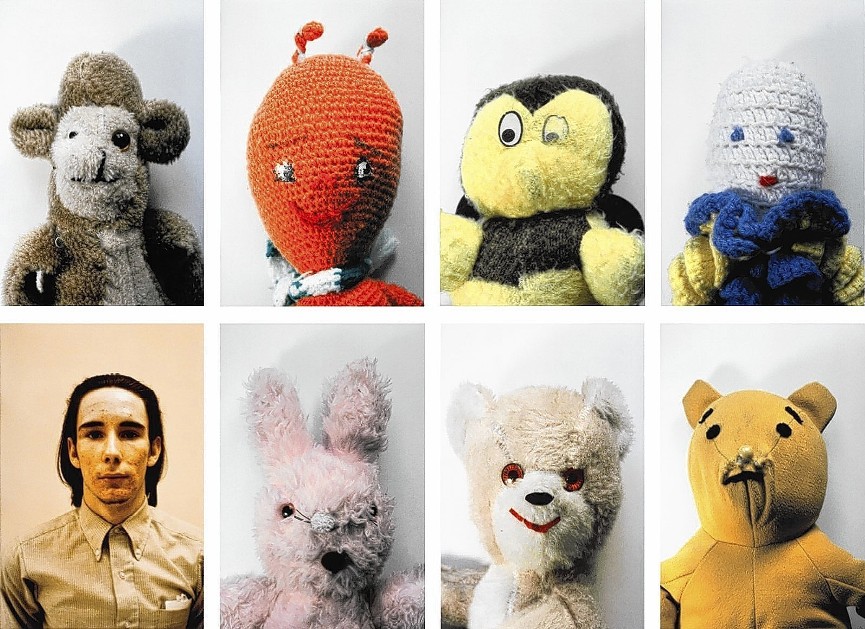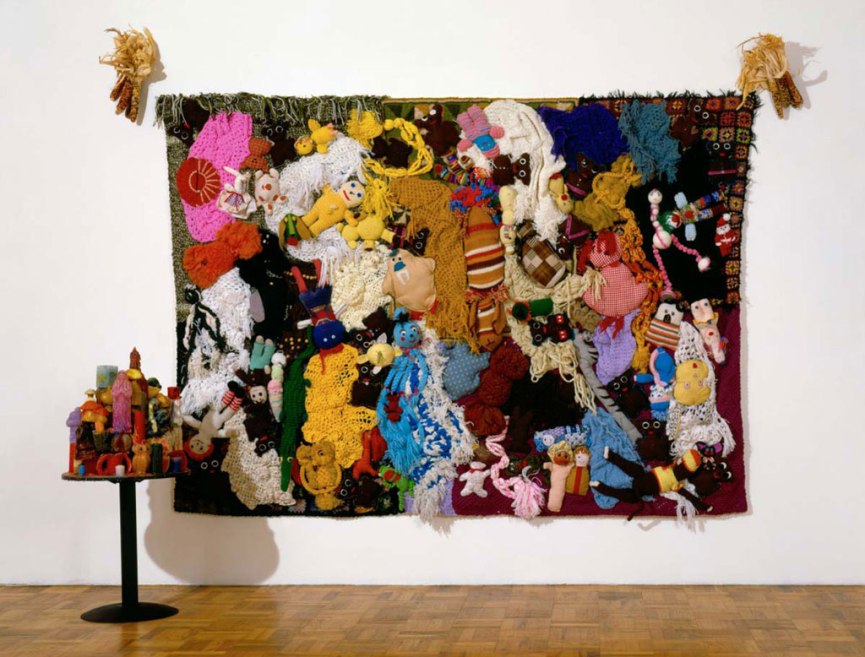 Mike Kelley
Mike Kelley was born in 1954 in Detroit, Michigan, but his career flourished once he finished the CalArts in 1978. He was interested in music and novel expressions from early on.
The artist moved to Los Angeles in the 70s, where he lived until his death at the age of 57 in 2012. Across his over three decades long artistic career, he worked in diverse media, from drawing, sculpture, painting and photography to the more progressive performance, video and music. His work investigates subjects such as relations between classes in America, sexuality, repressed memory, religious and transcendental themes. Pieces made by Kelley disclose post-punk political quality, which the great artist boosted with intelligent criticism and rich, self-dismissing humor. The style of Kelley's work is an eclectic and unique synthesis of historic and contemporary influences, ranging from early modernity to contemporary, popular and ephemeral culture. He is the most famous for his elaborate, intriguing installations made of found objects.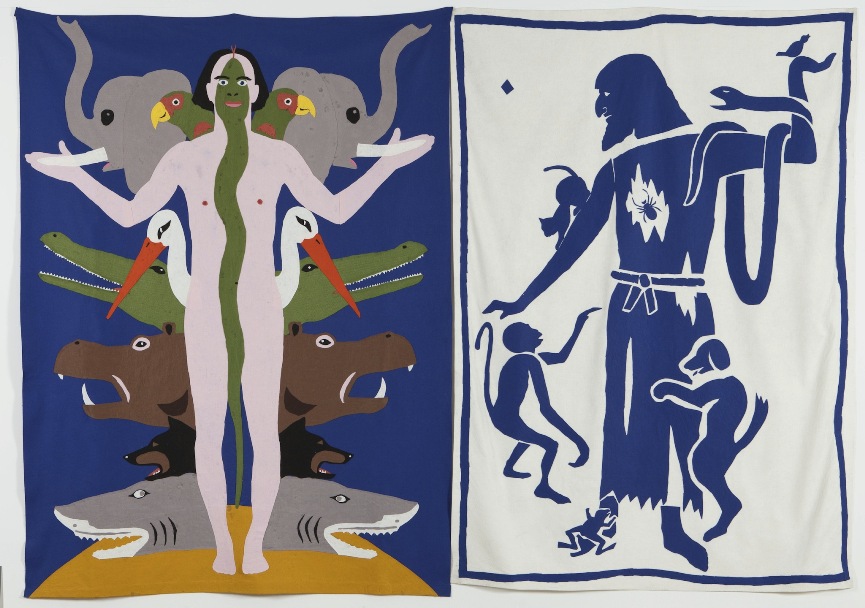 The fact that his retrospective is held at MOCA is not accidental, as Mike Kelley had a long and deep relationship with the LA art institution. Since he transferred to LA in 1976 to study at the California Institute of the Arts, he stayed in the city, soon becoming a recognized artist, teacher, and experimental musician. He was a faculty member at CalArts and the Art Center College of Design, and his work is today a part of prominent international collections, such as the Hammer Museum, LACMA, Guggenheim New York, MoMA, Tate London and MOCA. During Kelley's lifetime, Benedikt Taschen, the German art book publishing figure and Kourosh Larizadeh, the LA businessmen were the main collectors of his work, who purchased his pieces religiously. In 2008 the artist himself established the Mike Kelley Foundation, which today continues his legacy.