Milu Correch: An Argentine in Rome
The Buenos Aires graffiti and street art scene is always reflecting the economic and political situation in Argentina. As in other Latin American countries, Argentina also undergoes social turmoil that periodically affects all segments of society. However, this country has been experiencing a relatively stable economic and political situation, and it can be recognized in urban art practices (check out our list of 10 South American Urban Artists). When the country bankrupted in the early 2000s, urban artists started more politically engaged practices, but, after the situation stabilized, Buenos Aires street art turned to other themes as well. This is the  context in which we should understand the amazing art of Milu Correch, a young Argentine urban artist, who is well-known for her large scale murals. Lately, she has been visiting European countries, and her next destination is Rome, where Correch will work on a new public intervention. Apart from the new mural, visitors will be able to see an exhibition of artist's drawings and her prints. It will take place at the Birstrò Pigneto, Rome, and is curated by a.DNA project.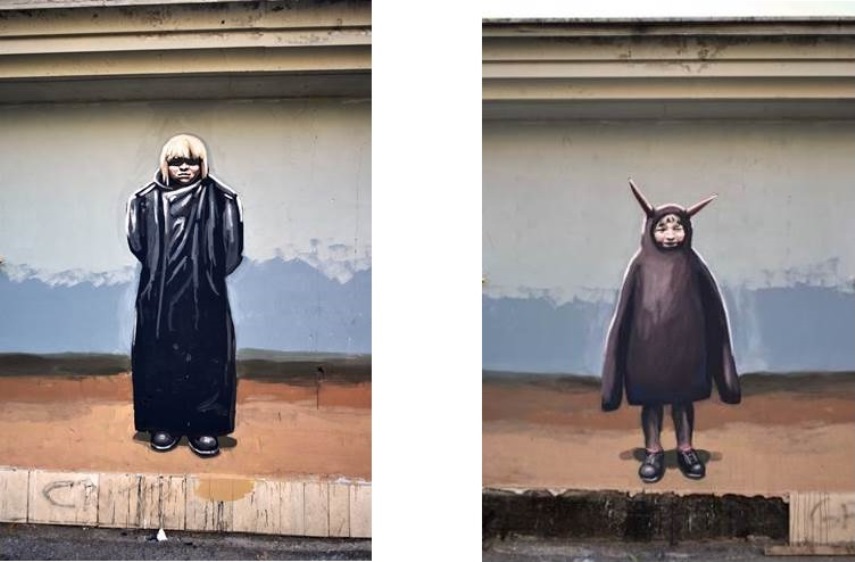 Milu Correch's Murals
Milu Correch lives and works in Buenos Aires, Argentina. Argentine capital city is definitely a place you have to visit if you are a street art lover, with a vibrant and vivid scene. Correch, who grew up in Buenos Aires, became interested in murals when she was quite young, and decided to attend a mural workshop given by Lean Frizzera and Emy Mariani, great street artist from Argentina. When she finished the workshop in 2011, Correch created her first mural, and since then, her art practice evolved dramatically. She began to travel a lot, and as the number of countries she visited increased, so did the dimensions of her murals. Her exhibition and intervention in Rome is her second visit to Italy. The exhibition is organized a curated by a.DNA project, with whom Milu Correch already collaborated in 2013, when she created a mural at the former theater Volturno (Roma – Termini).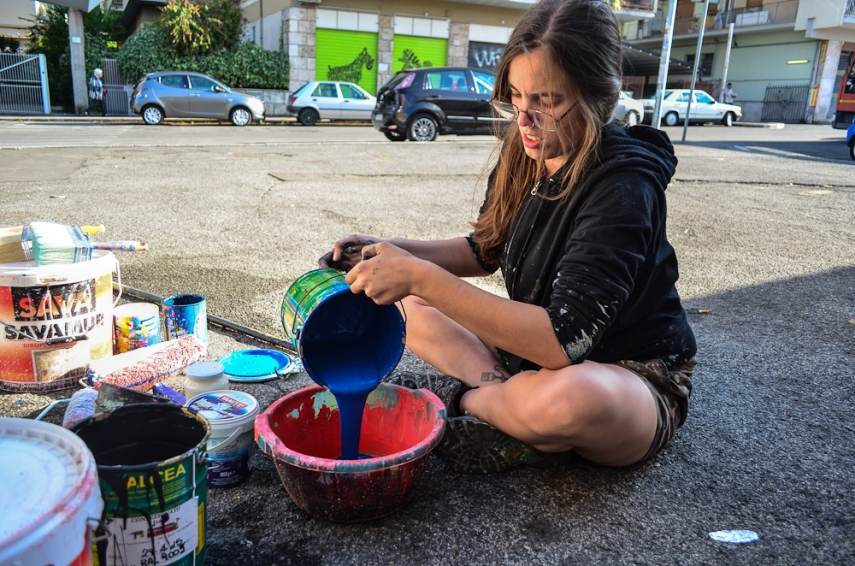 An Argentine in Rome
In May 2015, Milu Correch returned to Rome for a second operation mural in the Roman district Pigneto. The mural, curated again by a.DNA project, was completed on May 24th and 25th, for the festival Pigneto Città Aperta, in Gentile da Mogliano street, on the wall of the market. The title Disciples of Peter Pan – superagents children, redeeming adults from the absurd and the four children portraits summarize the artistic experience of Milu Correch, which tends to crumble aesthetic and moral certainties with sadistic and pungent irony, through plots between classical mythology and Romantic symbolism, revealing childhood feelings, primitive and pristine.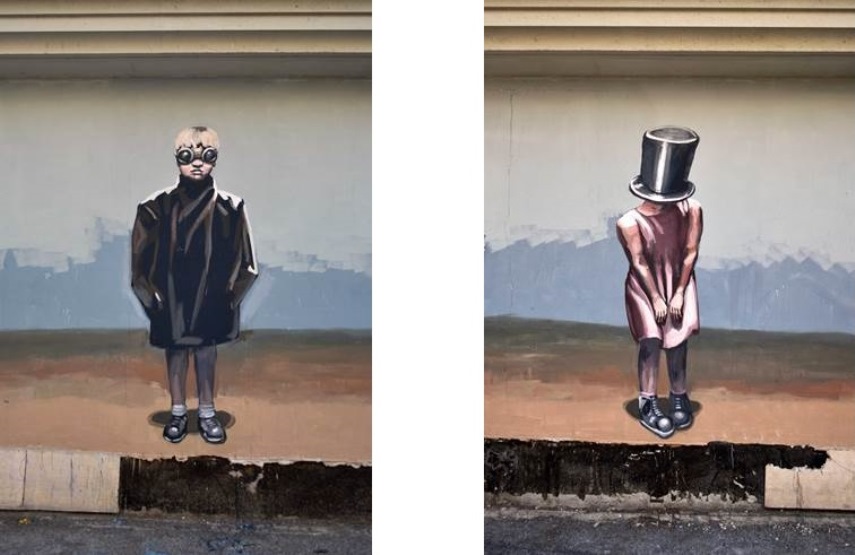 Milu Correch: An Argentine in Rome
Milu Correch will exhibit her drawings and her prints at the Birstrò Pigneto, in de Magistris street 66 (Rome). During the exhibition, visitors will be able to watch the artist at work on a new intervention on the road to the self-craft brewery. Original drawings, accompanied by limited edition prints signed and numbered with some handmade details, will go on sale within the Birstrò in presence of the artist, to support his third trip to Europe. In fact, in the course of her travels, she was invited to create monumental murals in several cities in Spain, Germany and Belgium. Therefore, by visiting the exhibition, you will not only enjoy in amazing art, but you will be helping young Argentine artist to boost her art career. The exhibition of Milu Correch, curated by a.DNA project will take place on June 9th and 10th 2015, from 6 pm, at the Birstrò Pigneto in Rome.
For the latest news from the world of street art, sign up for My Widewalls!
Featured Image: Milu Correch – Disciples of Peter Pan – superagents children, redeeming adults from the absurd
All Images courtesy of a.DNA project.