Millennium Iconoclast Museum of Art MIMA Opening in Brussels with an Urban Art Spectacle
Do you ever wonder how different your life is now from what it was fifteen years ago? No matter what age you are, or were, the fact stands that the internet changed the world we live in drastically. Its impact on culture has been immense too, turning it into something mobile, accessible to everyone, global to the point of almost complete cosmopolitanism. And so, with the new millennium, the Internet introduced us to Culture 2.0, an environment where the innovative means of communication gathered people for a different kind of dialogue, expanding on creativity and giving way to major artistic phenomena, such as Urban art. MIMA Brussels, The Millennium Iconoclast Museum of Art, a one-of-a-kind institution dedicated to Culture 2.0, is about to open in Belgium, to celebrate and promote visual arts to the general public.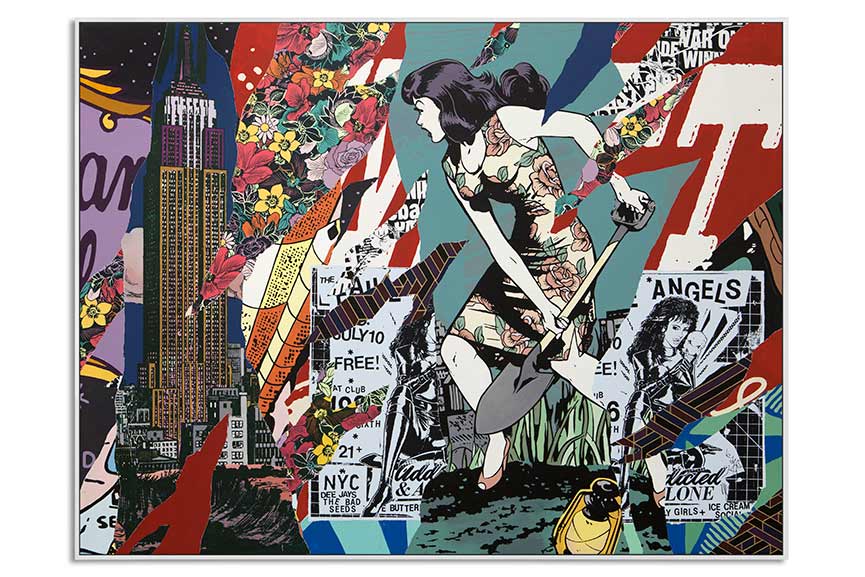 MIMA Brussels – The Millennium Iconoclast Museum of Art
The brainchild of four young talented people, MIMA Brussels is a museum that will combine many different worlds into one spectacular showcase. It comes as a result of collaboration between a couple in charge of Brussel's Alice Gallery, Alice van den Abeele and Raphaël Cruyt, together with artistic producers Michel and Florence De Launoit. Testifying to their years-long experience in the field is the impressive network of international artists from every sphere and sub-culture, among which there are Steve Powers, Boris Tellegen, Barry McGee, Invader, Todd James and Parra, who also designed the dynamic logo of MIMA Brussels. The Millennium Iconoclast Museum of Art will be housed by the iconic former Bellevue breweries building, along the Canal in Molenbeek.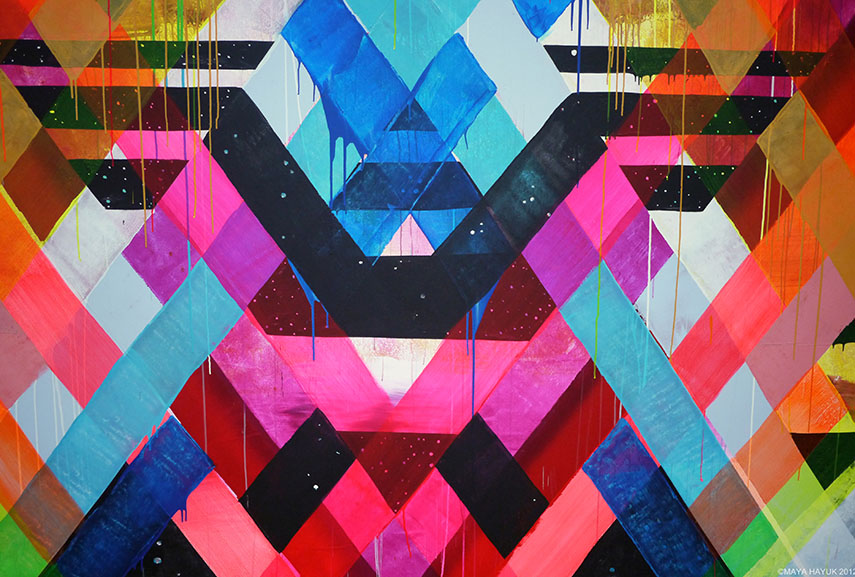 Showcasing the Best of Contemporary Creativity
A total of 1300 square meters spread across four floors will be the future home to many exhibitions and events, from music (punk-rock, electro, hip hop, folk…), graphic art, illustration, design, skateboarding, surfing, extreme sports to the arts of cinema, performance, comics, tattoo, fashion design, and of course urban art, in form of graffiti and street art. The red-bricked building of MIMA Brussels offers a unique space that is now divided into the reception, which features an eclectic selection of items and the restaurant, as well as a space for the projection of video films, while the first, second and third floor are dedicated to temporary exhibitions and the museum's permanent collection. The fourth floor is reserved for the workshops. The MIMA Brussels collection is composed of some forty works on loan from an association of sponsors that illustrate a period from 2000 onwards, created by today's most prominent artists.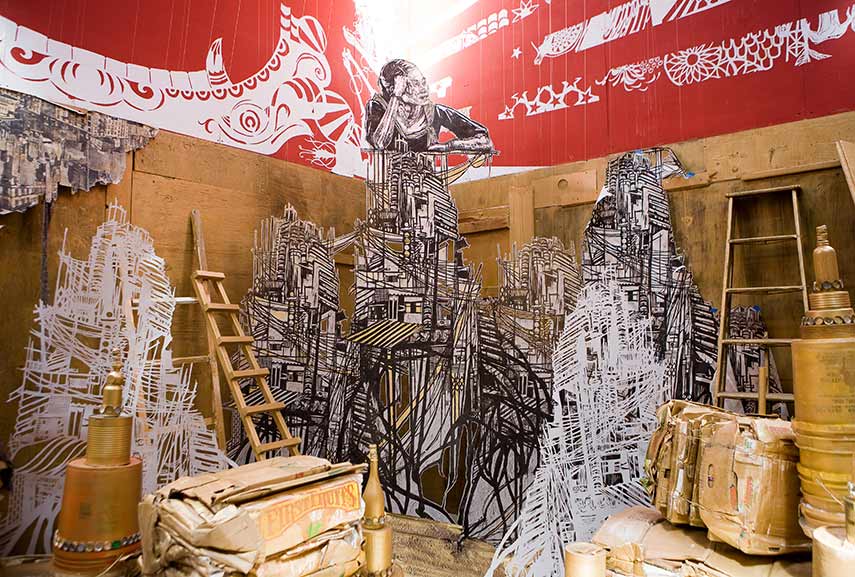 First Exhibition – City Lights
The inaugural exhibition to be shown at MIMA Brussels sure promises to give the museum the remarkable opening it deserves. Entitled City Lights, it is the first out of two shows that will be hosted throughout the year, and it will feature the work of five American artists of international recognition. The title encompasses the practice of these talented individuals, who have all produced work both within museums and on the streets of cities worldwide. Their urban projects are the perfect examples of how art can become available to everyone through the use of social networks and the powers of the Internet. For this unique occasion, the visitors will have the chance to enjoy the creations of Swoon, Maya Hayuk, MOMO and FAILE, aka Patrick McNeil and Patrick Miller, in a single place, in all their glory.
The City Lights exhibition will open The Millennium Iconoclast Museum of Art – MIMA Brussels on April 15th, in a reception from 10am to 8pm and live music events that will take place in the following three days. The show will stay on view through August 28th, 2016.
Featured images in slider: MIMA Brussels; Maya Hayuk – Chem Trails, Miami 2013. Photo by Martha Cooper; MOMO – Blue Sky, DC 2014; SWOON – Rafts,NYC; FAILE – Bowery Wall. All images courtesy of The Millennium Iconoclast Museum of Art.