Mimei Thompson at Queens Park Railway Club
Mimei Thompson gives significance to trivial maters in the Flies in my eyes exhibition that will take place at Queens Park Railway Club in Glasgow. The London based artist will present the series of oil on canvas artworks, inspired by the Catch 22 novel by Joseph Heller, that depict common object whose form is twisted and shifted in order to make them alien and mysterious. Mimei Thompson takes the prosaic subjects of everyday life and turns them into something unusual and captivating.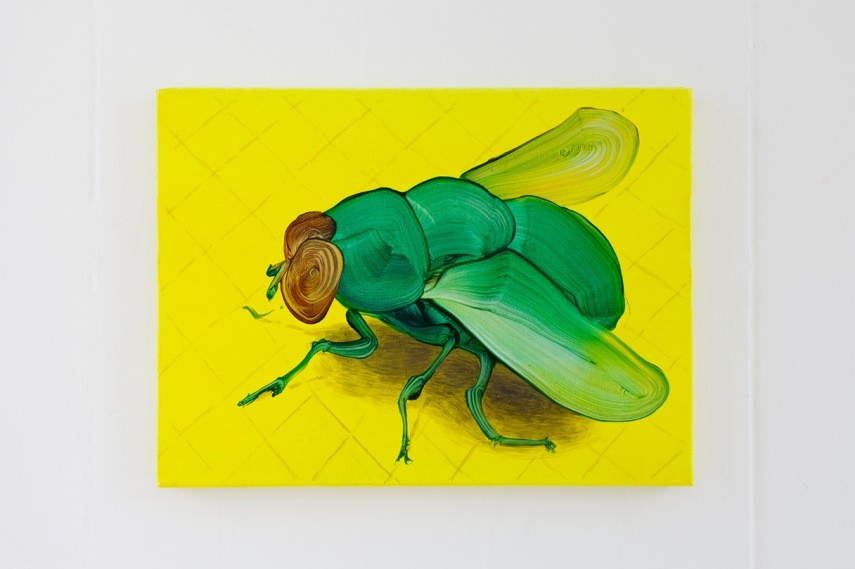 Trivial Things at Flies in my Eyes Exhibition
The unusual title of the exhibition refers to the famous quote from Joseph Heller's novel Catch 22. Joseph Heller's character Orr uses the flies in my eyes phrase to allude how the insignificant is given too much meaning in the face of reality. The expression is also used to describe small pieces of dust also known as floaters, accumulated in the eyes that can cause blurry shapes in a vision field of an individual. Flies in my eyes artworks by Mimei Thompson revolve around everyday items such as bin bags, weeds or insects seen by many as insignificant and unimportant. The familiar objects in Mimei Thompson work are amplified to the point they can no longer be ignored, while the artist takes trivial thing as common as snails and pavements and makes them the center of her artistic world.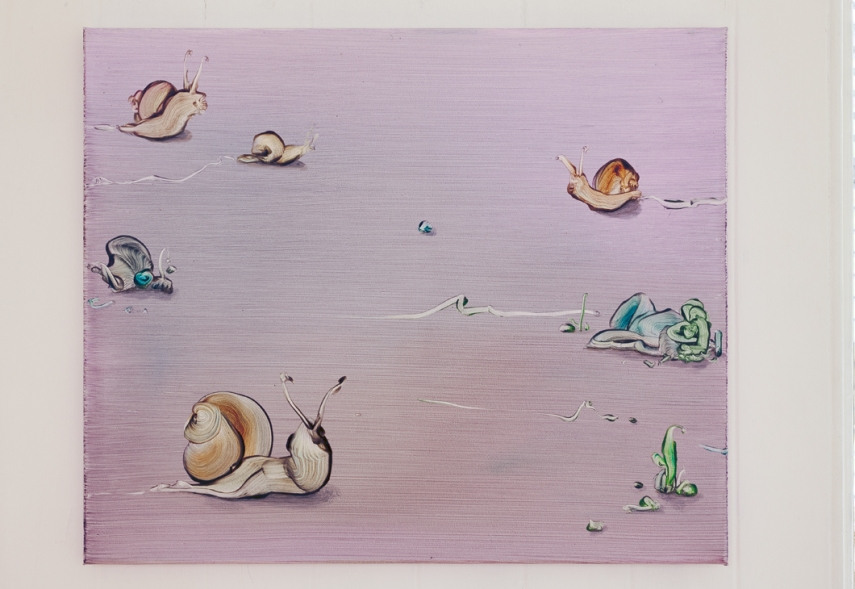 Shape-shifting Forms by Mimei Thompson
The artworks by Mimei Thompson are created by precise application of thin translucent layers of paint over a white background. Her artworks go through a liquid stage where the canvas is covered with a mixture of paint and Liquin medium. The unique style is achieved by working onto clear unobservant surfaces while the mixture is still liquid. When the paintings get dry, the details and shadows are added, and this technique enables the artist to create the notion of movement and luminous effect in her transcendent paintings. Matter is unstable in Mimei Thompson's imagery and appears to be shifting and changing shapes reflecting the constant possibility of change in life.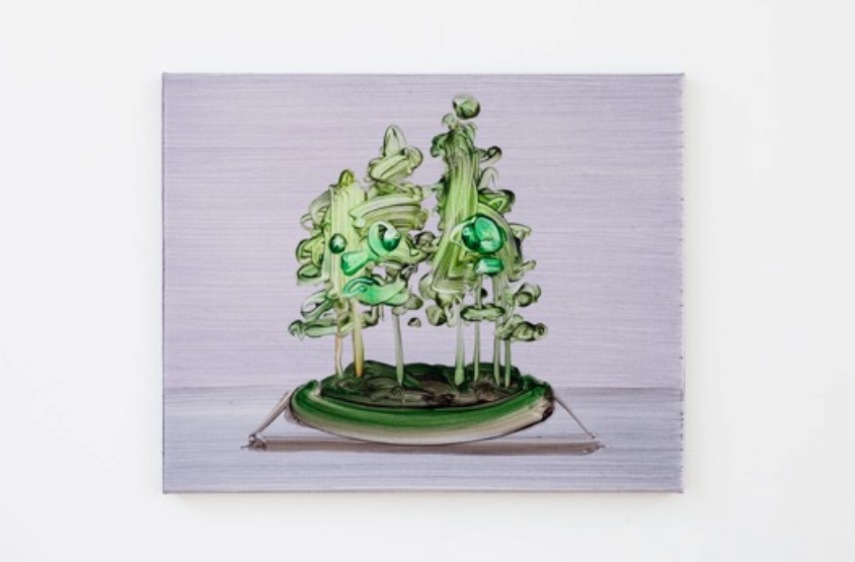 Flies in my Eyes at Quenns Park Railway Club
Flies in my eyes exhibition at Queens Park Railway Club gallery in Glasgow will open on June 19th and it will be the first solo exhibition in Glasgow for the London based artist. Mimei Thompson's admiration for the small thing in life comes from the belief that the world around us only exists as a construct altered by human perception. The visitors of the Queens Park Railway Club gallery will be presented with a luminous new perception of the frivolous objects such as flies buzzing around or snails crawling in the pavement. Flies in my eyes exhibition by Mimei Thompson at Queens Park Railway Club in Glasgow will close on 11th July 2015.
Trivial things be captivating if you sign up for My Widewalls for FREE
Fetured images: Mimei Thompson – Woodland (2), 2015 and Mimei Thompson – Binbag with Fruit and Cigarettes, 2015 All images courtesy of Queens Park Railway Club gallery