Three Urban Artists Bring Mimesis Art to MAGMA Gallery
The idea of art as an imitation that dominated throughout centuries of art history dates back to ancient Greece. Referring to the artist's imitation of the ideal form of reality in the Aristotelian aesthetics, mimesis art has served as the curatorial intuition behind the new exhibition at MAGMA gallery. Entitled Mimesis, the group show featuring works by three contemporary artists will contemplate the changing perceptual relationship between man and nature, and between nature and art. Communicating vessels of the present that lead their practice, artists Roberto Ciredz, Eelco van den Berg and Jan Kaláb will reflect this subject in their characteristic styles.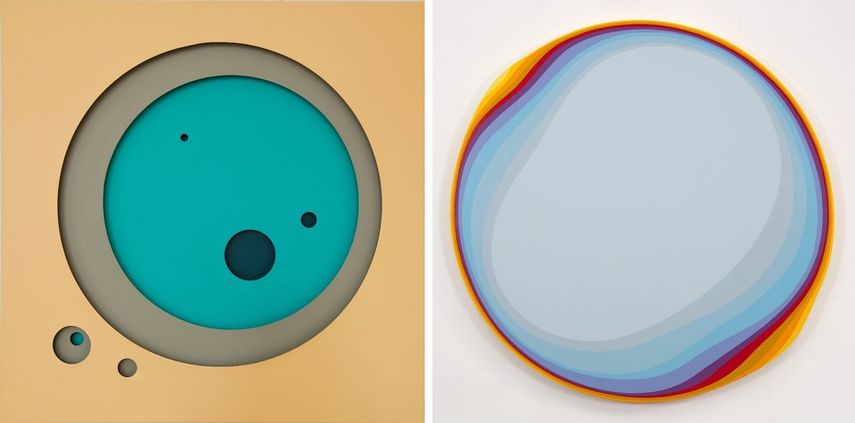 Mimesis Art
Regarding all art forms as instances of mimesis or imitation, the ancient Greek philosopher Plato criticized them for their inability to depict the eternal ideal realities that he referred to as "forms" or "ideas". Since he regarded life as a mere and poor copy of perfect ideal forms, that the art was simply a copy of a copy, becoming the third removal from the reality and truth. Similarly, Aristotle traces art back to the love of imitation and recognizing likenesses which characterizes humans. But rather than mere copying, he perceived art as a realization in the external form of a true idea. "The aim of art is to represent not the outward appearance of things, but their inward significance", Aristotle wrote. In other words, art idealizes nature and completes its faults seeking to grasp the universal type in the individual phenomenon.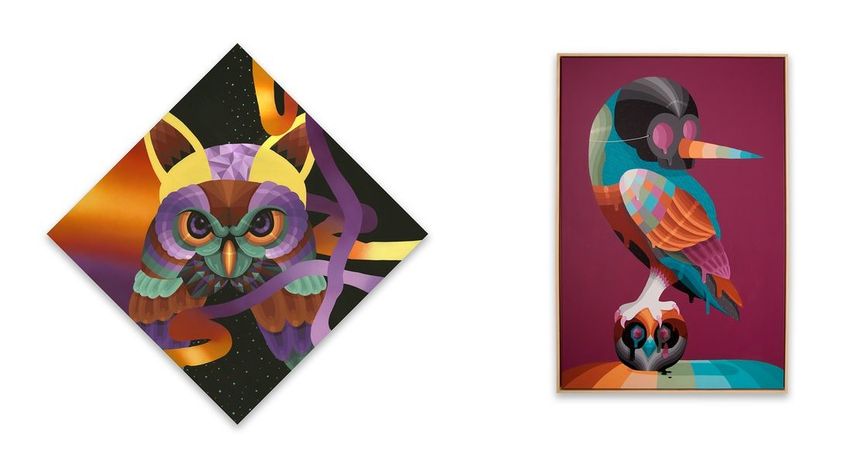 Roberto Ciredz, Eelco van den Berg and Jan Kalab
As one of the most interesting artists of the new generation of Italian Urban Art, Roberto Ciredz will create a site-specific installation located in the main hall of the gallery. Using figures inspired by the earth and the study of its structure, he explores the perceptual relationship between mankind and nature, as well as its changeable essence that can often be unstable and misleading. Dutch street artist Eelco van den Berg will present six splendid works on canvas featuring figures suspended between surrealism and pop colors. Belongs to the oldest active generation of graffiti writers in the Czech Republic, Jan Kaláb will present canvases exploring the infinite variations of abstraction. His visual language presents a perfect balance between shapes and minimalism, generating unexpected depth and dynamics.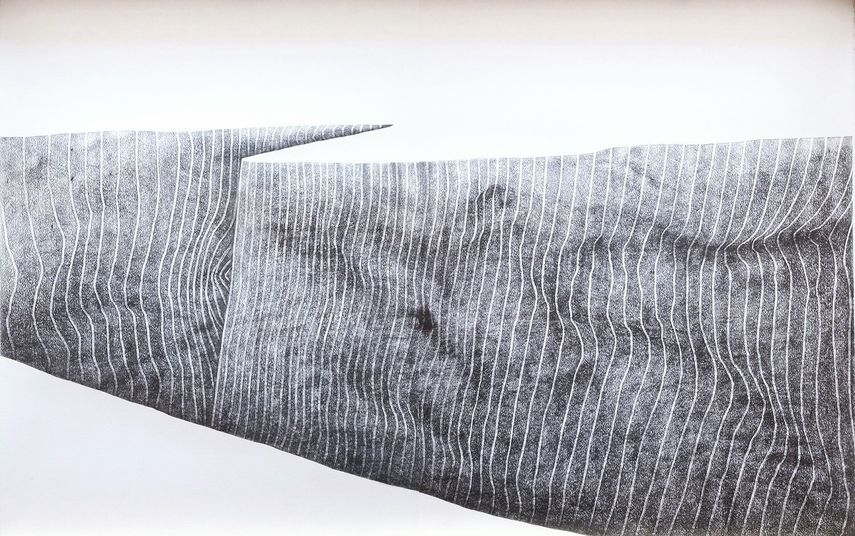 Mimesis at MAGMA Gallery
Founded in Bologna in 2016, MAGMA gallery exhibits both internationally acclaimed artists and emerging ones. Having a research-based approach, the gallery aims to present the most innovative trends in the ever-changing art market. The exhibition Mimesis will be on view from October 8th until November 12th, 2016. The opening of the show will be organized on Saturday, October 8th from 6:30pm.
Featured image: Roberto Ciredz 2016 – Void 1; Eelco van den Berg – Candle Light