Frémion presents Minhwa
There are certain objects in different cultures which are said to be magical. These objects are used by the people and their communities to protect from evil spirits, viruses, plagues, and other different sources of misfortune. This is the case with Minhwa. A piece of art with mystical attributes for protecting a home. But, what if someone had managed to set the demons free within the world of symbols destined to protect? What happens when the magical becomes horrifying?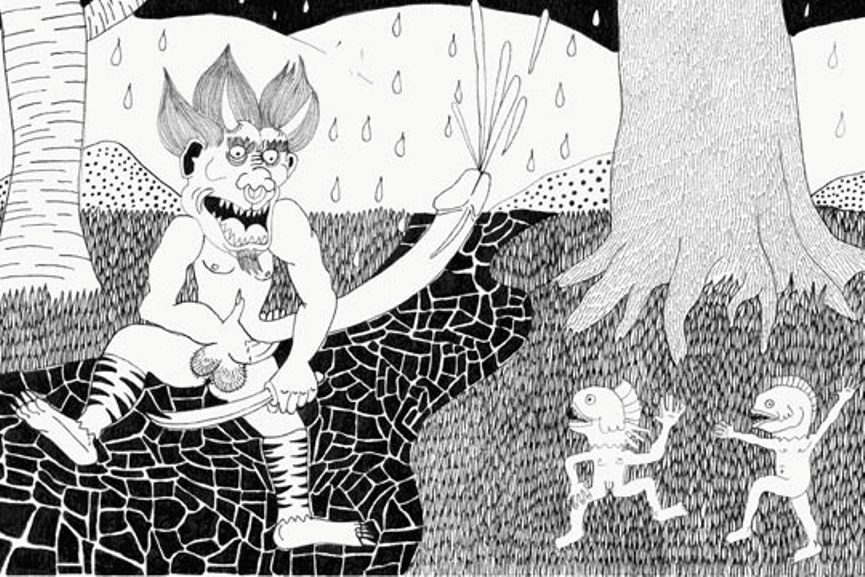 The Work of Nicolas Frémion
Nicolas Frémion was born in 1983 in Grenoble. He lives and works in Chambonas and is a member of the artist group Yassemeqk. Frémion's drawings seem to open a portal to a grotesque universe of execution scenes and sexual acts between people and animals. His artwork is an expression of brutality situated in naivety, expressing a reality of a hostile environment intertwined subtly with the utterance of his personal universe. It is as though one is reading De Sade's 120 Days of Sodom and imagining the depiction of various sexual acts. Well, if one's imagination was contextualized in the space of Korean folk art…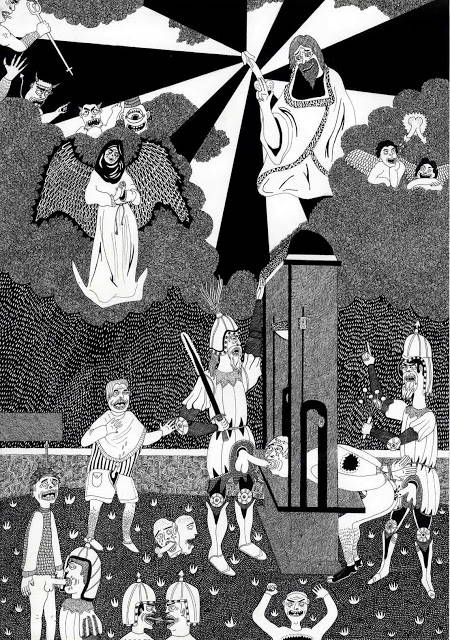 Minhwa
In the literal translation from Korean, Minhwa means "popular art" or "painting for the people." In the context of Nicolas Frémion's work, Minhwa refers to the style of drawing which influences the artist's creative process. It is a dance of animals, plants and mythical figures on a plain two-dimensional environment, characterized by a naïve style. The lack of depth and perspective does not take away from the enjoyment of the work, but rather points to the captivating and elaborate details of Frémion's work. Using Rotring on paper, the artist creates an environment with sporadic architectural elements in order to, just like in medieval graphics, divide the pictorial space in segments. Thus, he creates a surface for figures and creatures to set a mood for horrifying scenes such as fights and executions. Throughout the imagery there is the omnipresent element of the erect penis. The faces of figures in Frémion's depictions seem to be always distorted under the spell of pleasurable pain. The masterful execution of the artist's articulation of different elements (such as violence, war and sex) from mythologies belonging to various cultures and epochs represents the most captivating aspect of Frémion's work. From September 5th to September 20th 2014 the Minhwa exhibition will be on show at Affenfaust Gallery.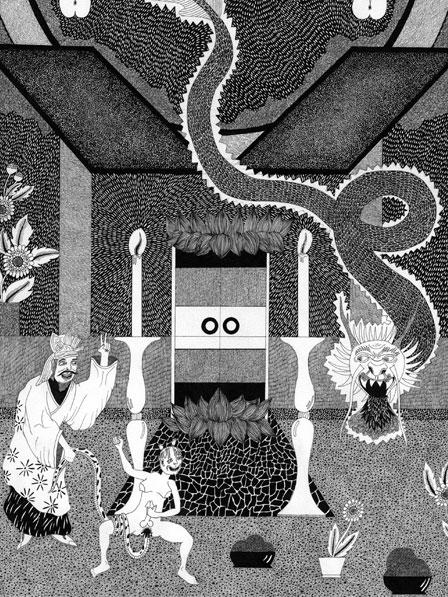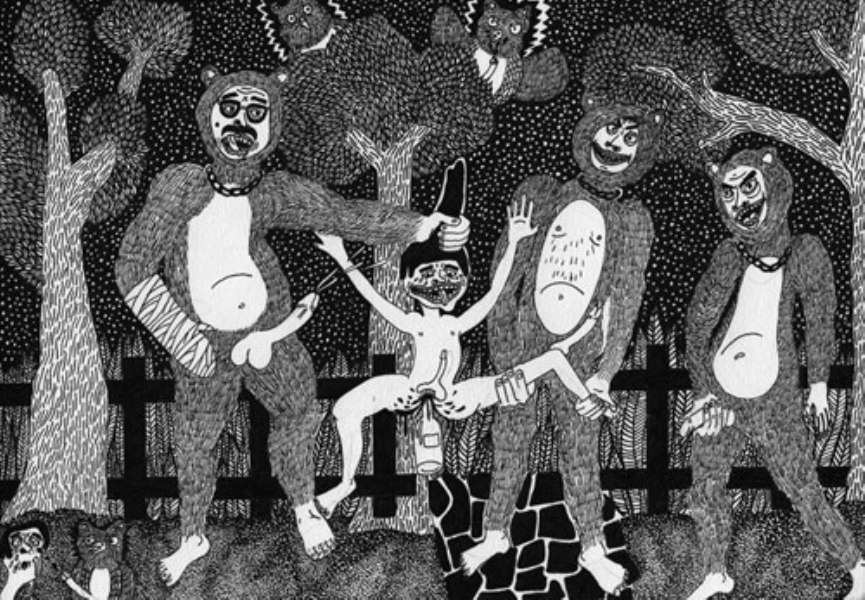 [mc4wp_form]