A Group Show at Zeit Contemporary Art Introduces a Dialogue on Minimal Means
One of the most significant and influential movements of the 20th century and a turning point of Modernism, Minimalism introduced a new way of producing, looking at and experiencing artworks. Emerging in New York in the early 1960s among artists who sought to break down traditional notions of art and art making, the movement expanded the legacy of constructivism and geometric abstraction into a new era, while reducing the formal aspects of the work of art to a minimal set of elements with endless possibilities.
The upcoming exhibition at Zeit Contemporary Art will explore the concept of space and the way people occupy and imagine it in three countries. Titled Minimal Means: Concrete Inventions in the US, Brazil and Spain, it focuses on a group of artists who began working in the mid-1950s and 1960s in these different parts of the world.
The exhibition will bring together works by Anni Albers, Josef Albers, Elena Asins, Manuel Barbadillo, Willys de Castro, Lygia Clark, Dan Flavin, Donald Judd, Sol LeWitt, Robert Mangold, Agnes Martin, Hélio Oiticica, Jorge Oteiza, Lygia Pape, Mira Schendel, Jordi Teixidor, and Jose Maria Yturralde. This will be the first exhibition which brings together North American artists and their Brazilian and Spanish counterparts, exploring seemingly simultaneous ideas and methodologies, which actually developed independently and organically.
Individually Elaborating a Shared Legacy
Due to points of contact through geographic displacement, travels and friendships, artists exhibited in Minimal Means individually elaborated a shared legacy. While some barely knew each other, others moved from one part of the world to another.
For instance, the work of Josef Albers, which was very present in the Brazilian artistic milieu of the 1950s, connected advanced artistic practices in the US and the avant-garde in Latin America, while the artworks of Jorge Oteiza, who traveled several times to Brazil in the 1950s, established a bridge between the art of the future Neo-Concrete group with the artistic proposals that were just starting to flourish in Francoist Spain.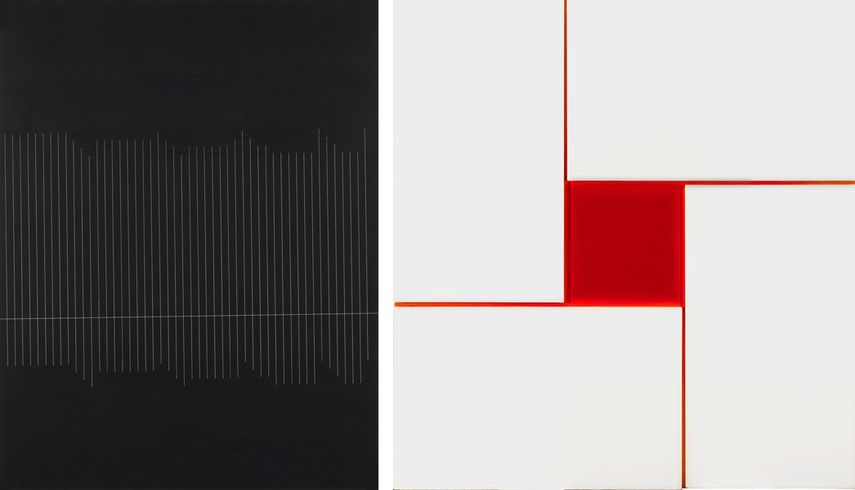 Unique Formal Investigations Which Transcend Borders
Organized to transcend nationalities or geographical borders, the exhibition seeks to reflect on the shared language of geometric and reductive abstractions. Therefore, the exhibition is organized around common themes and formal solutions such as lines, squares, grids, structures, and modules, cross-examining the different political and cultural contexts that gave rise to these unique formal investigations.
The curator Joan Robledo-Palop explains:
These sensorial investigations about space connected humanity and transcended languages, countries and continents. The work of these artists also contributed to expanding the limits of the artistic object and the ways it relates to authorship and production, as well as spectatorship and perception.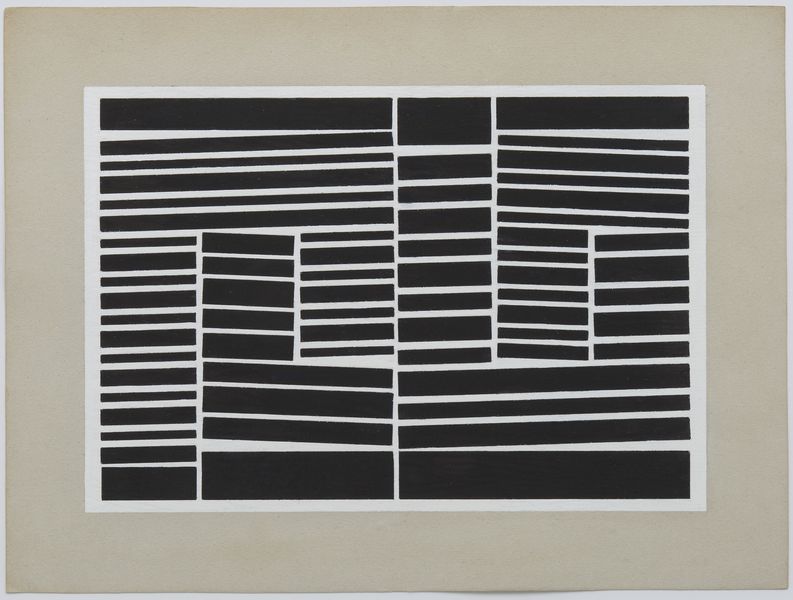 Minimal Means at Zeit Contemporary Art
The exhibition Minimal Means: Concrete Inventions in the US, Brazil and Spain will be on view at Zeit Contemporary Art in New York from January 24th until March 16th, 2019. The opening reception will take place on January 24th, from 6 to 8 p.m.
The publication of a fully illustrated book with new scholarship on the artists and this crucial period in the history of art will accompany the exhibition. The publication includes a new study by Joan Robledo-Palop and a selection of writings by H.lio Oiticica, Sol LeWitt and Manuel Barbadillo. In these texts, artists discuss the use color, structures, modules and seriality illuminating this period from a unique perspective.
Featured image: Dan Flavin – untitled (to V. Mayakovsky) 1, 1987. Six 4-foot red fluorescent lights, 48 in. (122 cm) on the diagonal. Courtesy of Zeit Contemporary Art, New York.
Follow These Galleries
New York City, United States