Minimum Wage for Artists
There were many opportunities when we discuss the economic aspects of the art market. We have been talking about stability (read more in Stable Art Market?), deferent aspects concerning the future of the art market, as well as the changing world of the online art trade. On the other hand, we have been focusing on the role of the artist through various approaches, especially within street art (to find out more, read Defining Street Art?). However, within the chaos of inputs and outputs in the vast fields of popular culture and the digital world, we tend to lose focus on the position of the artist, especially emerging ones. Fortunately, in the challenging situation that is the postmodern era, there are people who wish to fight in order to change the existential situation of creative individuals…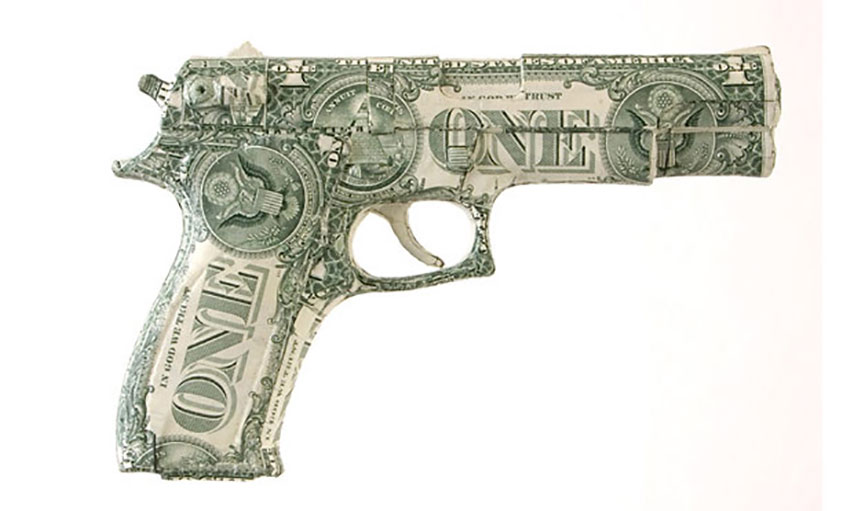 What is W.A.G.E. Certification Program?
W.A.G.E. stands for Working Artists and the Greater Economy and it began as a discussion among people who have been asking themselves how would, and should, the generated cultural capital of artist be financially compensated by the exhibitors. Examining the problems which presented themselves in the field between institutions and artists, W.A.G.E. aspires to shed light on the blind spot within institutions that is leaving the artist out of the economic equation. The certification program exists with a goal to publicly recognize non-profit art organizations which work with a devotion and commitment to voluntarily pay artist fees that meet a minimum payment standard. One of the most important aspects of the program's goal is guarantee standards of minimum compensation and organizational support for artists in the non-profit arts economy. This program is a voluntary one – organizations who have chosen or will choose to be certified make a commitment to an ethical rapport with the artists. Thus, an organization presents itself to its community and the general public as one which stands in solidarity with artists.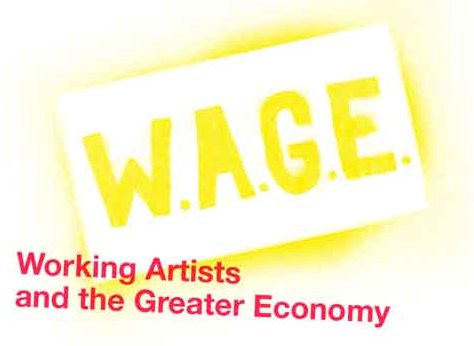 Requirements for Organizations
Requirements for those organizations who whish to get W.A.G.E. certified are available at wageforwork.com. Let us turn to some of the individual requirements in order to illustrate the necessity of reaching the goals W.A.G.E. is fighting for. Primarily, an "Artist Fees" line item should be included in operating and exhibition budgets. The organization should provide negotiations with artists which deal with the coverage of Production Costs. It is of great importance that the organization meets minimum standards of compensation for artists who contribute to their programs. And, finally, the organization must provide annual documentation which demonstrates that all of the standards are met.
In Need of Regulation
W.A.G.E. points to this the basic social paradox: existence of a sector where the participation of those people the field needs to support often becomes unsustainable. Artist compensation has never been mandated by private foundations that provide financial support to non-profits through grants, government agencies, city, state or national legislation. This provides a rift between the fair compensation possibilities for artists and their practice and cultural capital they produce. This set of conditions and social reality was exactly what initiated the W.A.G.E. Certification. The program is a result of a dialogue among artists and local and international organizations, as a crucial element of providing a different future.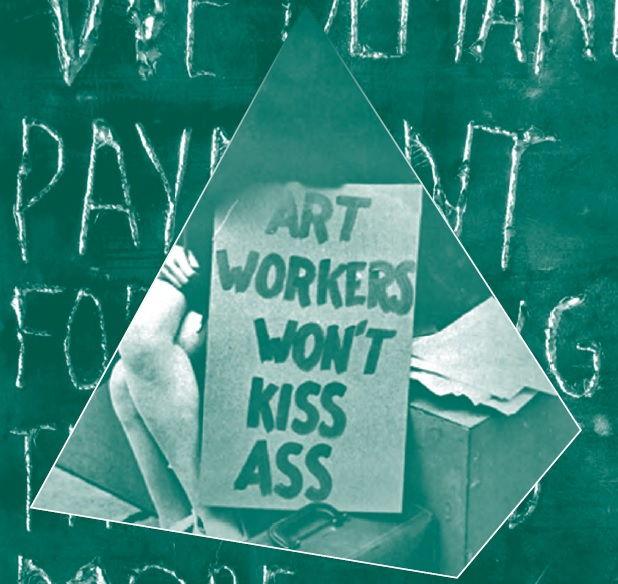 The Position of an Artist
Curators, writers, shippers, designers, printers, insurers, event organizers (and the list goes on) represent subjects who are all included in the exhibition budgets. However, artists are often those, among the professionals who participate into the art economy, whose contributions go uncompensated. This is the key issue: there is a need for a better approach to funding. What is most important, it shouldn't be left only to the city, state or federal grants, but, in addition, there is a need of regulating forms of giving in the field of foundations and corporations. Thus, an artist can be fairly compensated for the production of the cultural capital and included in the circle of the financial process. To this end, W.A.G.E. Certification has been established as a policy at the 2014 W.A.G.E. Summit and launched most recently, in October 2014.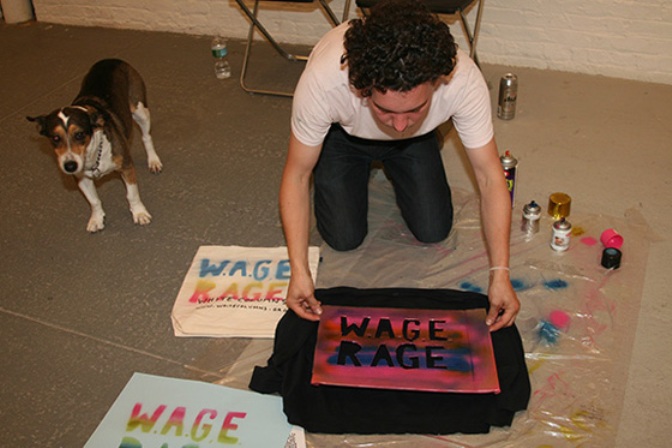 [mc4wp_form]