From Russia with Graffiti
Known for promoting cutting-edge artists from all over the world, Lazarides Rathbone has the pleasure of introducing a Russian street vigilante Misha Most this summer. His graffiti activity stretches over a decade of prolific work, during which the controversial street artist exhibited and painted murals across the planet.
Misha Most will be a resident of the Lazarides artist studios, where he will create site specific work for his English inauguration. With a strong irony, Misha Most creates work that addresses everyone in an unapologetic voice, reminding us of the absurdity and the wrongly perceived values of the world around us. The entirely new series of art will be produced following the concepts done and exhibited in Russia, Ukraine, Azerbaijan, USA, Italy, Switzerland, Germany, France and Serbia.
The upcoming exhibition already bears a title Misha Most Presents… and it will open on July 31, to remain on view through September 6, 2014.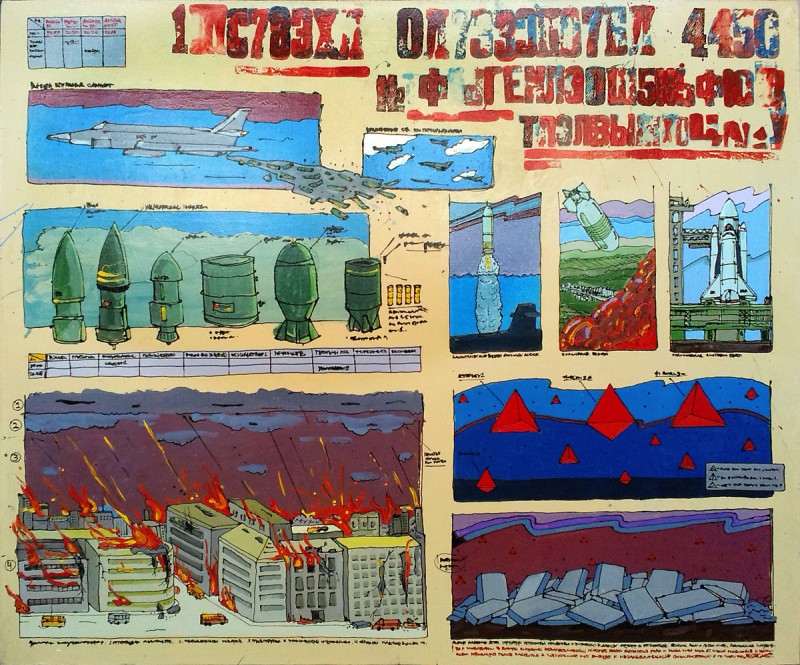 Misha Most Presents…
The works created for Lazarides exhibition will be made in a variety of media, containing graffiti, painting, photography and installation. Style of Misha Most has become one of the most recognizable traits of Moscow, as his somewhat crude characters engage in contemporary activities, appearing to miss a brain. Recurring images and slogans are also pertinent to Misha's oeuvre, vitalized with vivid colors as they allude to the ridiculousness of vastly sold ideologies.
One of the latest murals Misha Most executed was done in Belgrade, Serbia during the Mikser Festival of this year. His piece in Savamala quarter repeats the colors and the basic division of the Serbian flag, while expressing a distinctively social thematics. Faceless mass in front of the crumbled state – this is what today's reality looks like in many impoverished countries of Eastern and Southern Europe.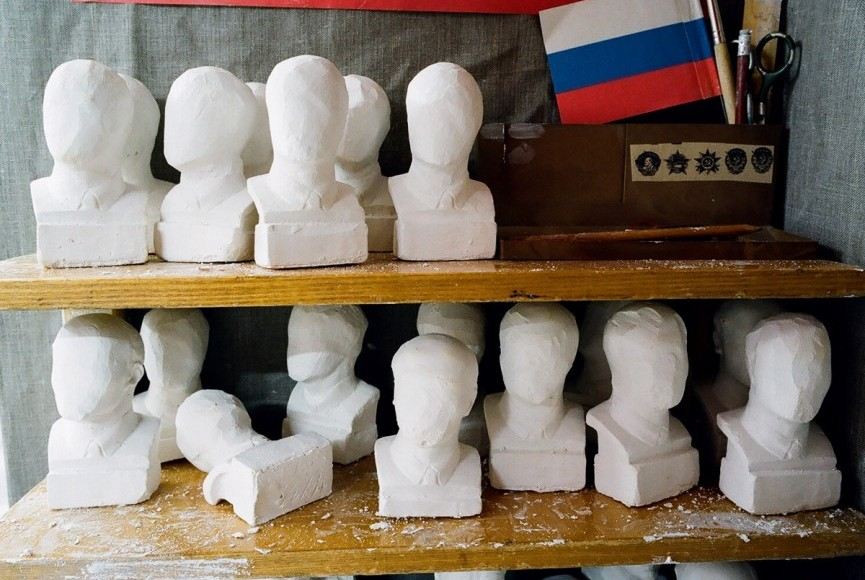 Misha Most
Misha Most was born in 1981 in Moscow, where he is officially based today. However, his activity does not include the two great metropolises of Russia, Moscow and St. Petersburg, but a lot of foreign countries and places as well. He commenced writing graffiti in 1997, when street art in Russia was still a very new and obscure occurrence, and was a member of the initial Moscow crews. His long lasting projects include tags No Future Forever, Parazit and зачем (why), phrases he used and painted multiple times. Misha Most also works as festival organizer, curator and graffiti enthusiast. His work has been introduced at numerous exhibitions of contemporary art in Russia, while in 2008, he got a nomination for Kandinsky award. Notable recent exhibitions of Misha's art were hosted by Museum of Modern Art in Warsaw in 2012, Perm Museum of Contemporary Art in 2013 and Museum of Moscow in 2013. He participated in 2011 Biennale of Contemporary Art and Youth Biennale in 2012.
Although he is now a successful studio artist, Misha Most still practices illicit graffiti behavior.