Glamorous Darkness
Succulent, seductive, super-sweet and curiously dark are the dolls painted by the one and only Miss Van. Her latest series of work will be shown under the title Glamorous Darkness at StolenSpace Gallery, starting on May 5. Her porcelain darlings will be portrayed in her recognizable manner, but with a slight turn towards the bleak, alluding to the more Gothic states of the soul. The overall effect remains otherworldly, while her ballerinas, singers and seductresses perform or just pose in their misty surroundings. Glamorous Darkness by Miss Van will occur simultaneously with a show by Olek, also hosted by StolenSpace in their second gallery, and it will run through June 1, 2014.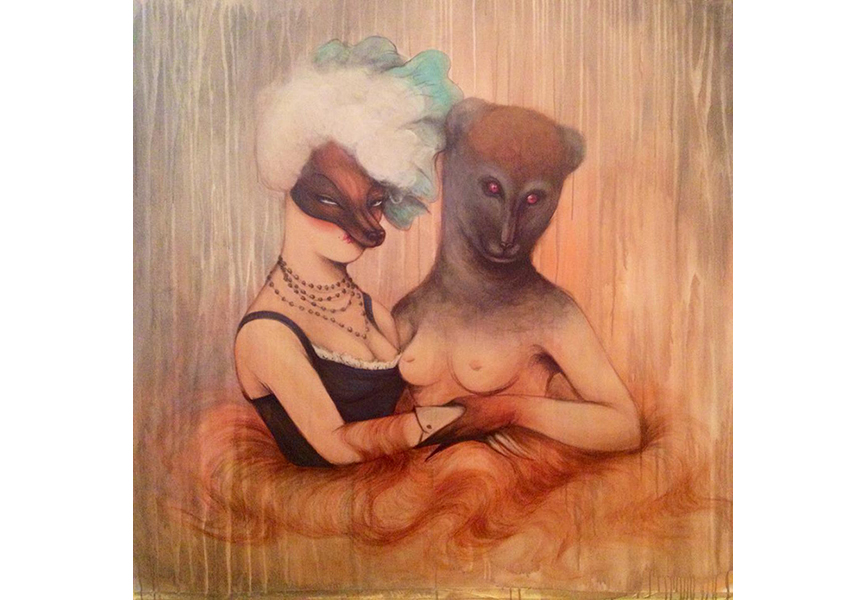 Realm of Dreams
While the oeuvre of Miss Van displays a range of playful, funny, or odd qualities, the paintings at StolenSpace will immerse into the realm of dreams to a greater degree. The oneiric mood is depicted by subtly rendered color,  providing an almost translucent, magical feel to the artwork. The inevitable signature element of the creative heroine is still the mask. Her bunny-characters appear to attend a masked ball, a carnival of a sort, in an endless procession of delicate, naughty or saccharine portraits. Traditional masks are evoked in stylized shapes of Medico della Peste or the traditional Colombina disguises. The exhibition of this female street artist will be set within the Gallery 1 space, while the Gallery 2 will showcase latest pieces by Olek. Miss Van and Olek have previously worked together and this will be an interesting exhibitional parallel of their individual expressions. The central topic for both artists on this occasion are masks, while artwork is produced in a wide range of media, from painting on canvas to photography.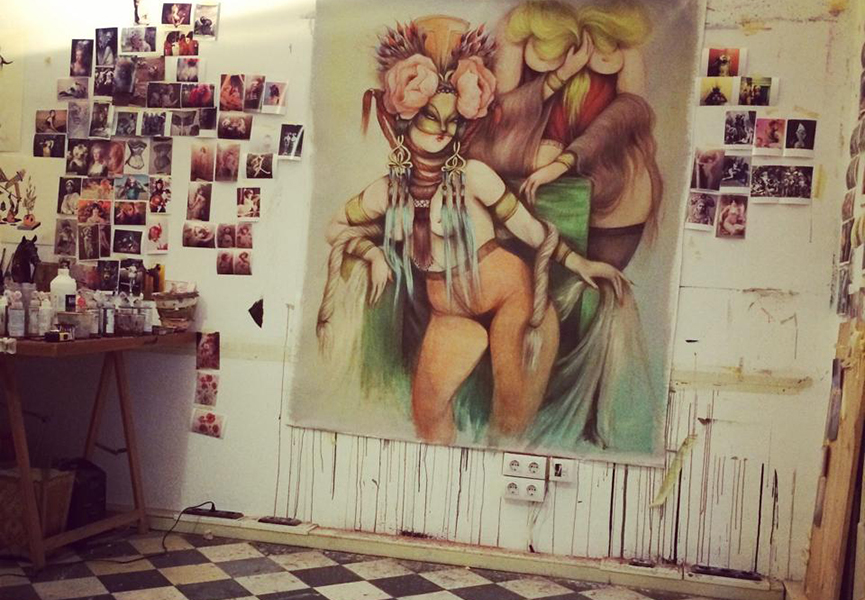 Miss Van
Miss Van is one of the most acclaimed female street artists who stole the attention with her representations of dolls, drawing the observer into the world of imaginative burlesque and velvet emotion. Since her beginnings in the early 90s, this Toulouse born artist introduced a new, refreshing and feminine style of graffiti, breaking the mold of the somewhat uniform, male dominating scene. In a way, she is a pioneer, as she broke the ice for many more female street artists to keep pursuing their individual expressions. Today, Miss Van is based in the wonderful city of Barcelona, where she continues to create her famous Poupes, she then exhibits all over the planet.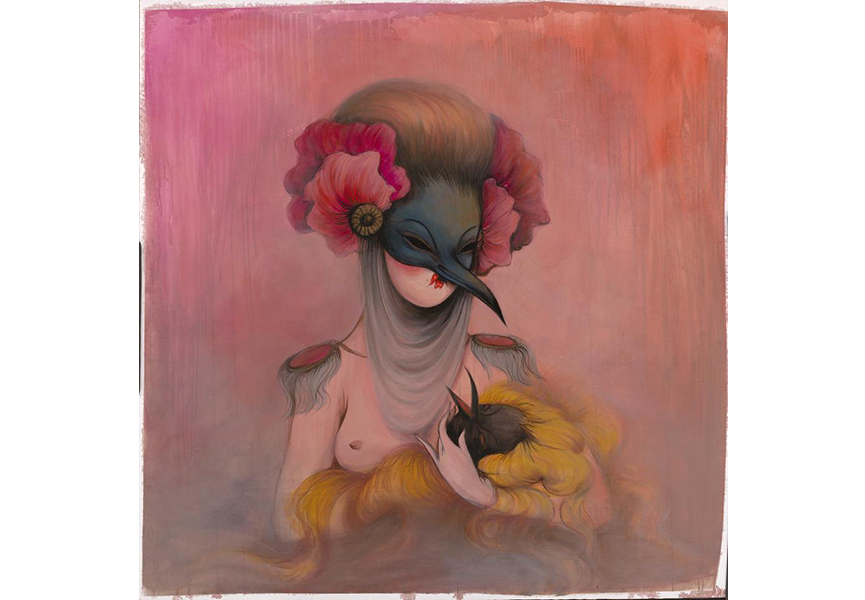 Miss Van Style
The development of Miss Van's dolls is particularly interesting. At first they were more innocent, childlike and plain cute. Over time, these bunnies turned into mistresses with hidden, but serious intentions, as they are added a dangerous, darker note in behavior and sexappeal. Her newer palette discloses refined sense for color, and the general impression of her studio based works is one of excelling style. Miss Van's characters ooze overt eroticism, rendered in a spectrum of soft hues that makes them tangible and desirable. They all seem to come from the same stylistic source, but when observed more closely a clear evolution from the early works and a distinctive traits of the artist's personality can be read in these imaginary portraits. Her dolls are like real women, angels and devils at the same time, highly aestheticized, but daintily expressive.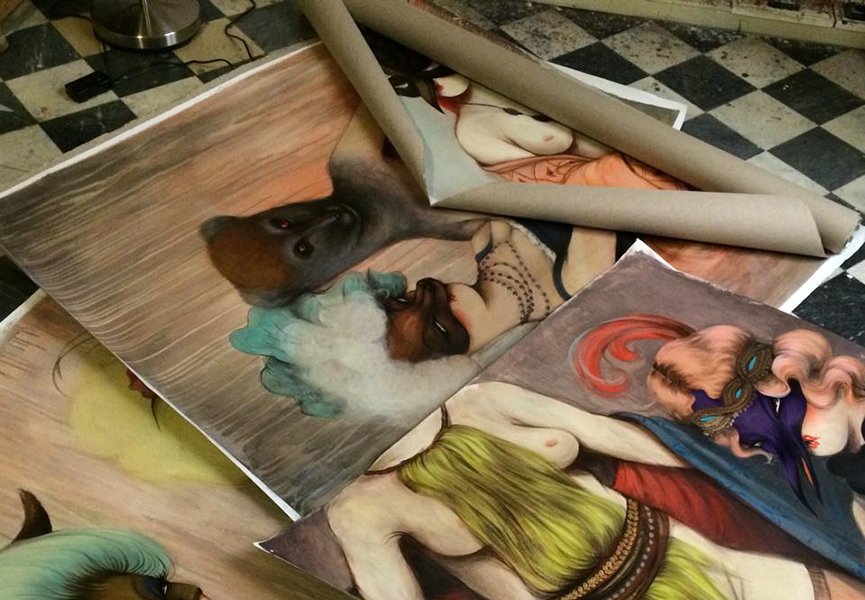 All photos courtesy of Miss Van.