Mist Exhibition Presents Further Abstract Elaborations at David Bloch Marrakesh - The Recap
From his early works influenced by graffiti portrayed along the railways in his homeland of France, to exhibiting in galleries all over the globe, street artist Mist has been widely recognized as one of the best graffiti contributors to contemporary art. Having embellished both vast landscapes and crowded urban environments for over twenty years, Mist belongs to the generation that shaped the graffiti scene in Europe and around the globe. New body of work by French artist is currently on show at David Bloch gallery in Marrakesh at his remarkable exhibition Into the Wild. The exhibition presents a wonderful collection of graffiti-inspired paintings that act as a tribute to both wild style calligraphy and artist's beginnings.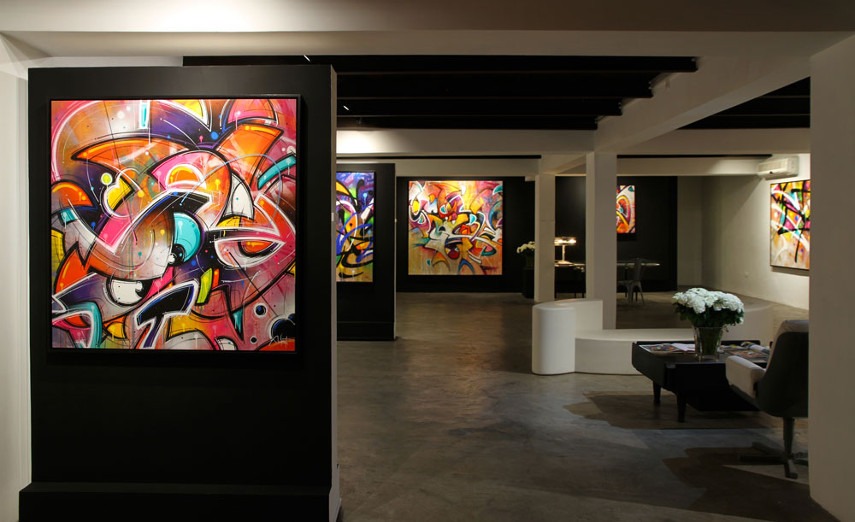 Back to his Roots
After experimenting with more abstract forms in the past few years, Mist went back to his roots in his latest exhibit entitled Into the Wild. The title of the exhibition suggests both the graffiti style employed in the creation of these images, but also the predominant emotion emanating from the artworks. The artist uses brushes and marker pens to achieve the effect of fresh paint drying on the flat surfaces. Though spray paint remains his favorite painting tool, Mist equally skilfully uses an array of materials including acrylic, aerosol, inks or pigments. Color burst out of the canvases and elusive shapes convey the sense of untamed motion as the artist invites the viewers to go deeper into the wild.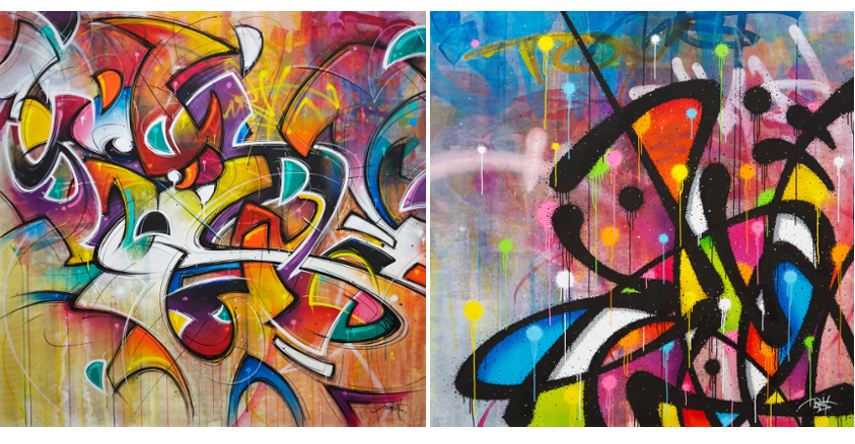 A Tribute to Wild Style Graffiti
While going back to his roots Mist pays special attention to sketches, vibrant colors and graffiti technique known as the wild style. The wild style is acknowledged in the graffiti culture as the most demanding, and the artist technical skills show as he portrays vibrant splashes of colors captured in a vivid psychedelic dance. Intricate, skilfully executed letter symbols in his works have proven once again why Mist is considered one of the best writers on the street art scene today.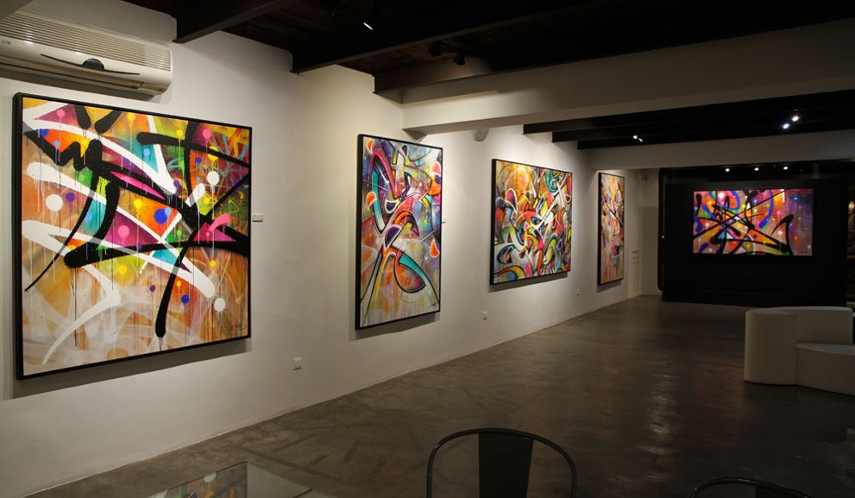 Into the Wild at David Bloch Gallery
The visitors at David Bloch gallery in Marrakesh will have an opportunity to enjoy the French artist's indisputable talent and limitless energy till November 22nd, 2015 when the exhibition closes. Mist has been a resident in the gallery for over five years and this is his 3rd exhibition in the gallery space. The artist who has embellished numerous walls around the globe, in his latest body of work proved once again that spray paint and calligraphy elements work wonderfully on small canvases as well.
Explore the wild world of Contemporary art by

signing up for My Widewalls

, for FREE!
Scroll down for more images of Into the Wild Exhibition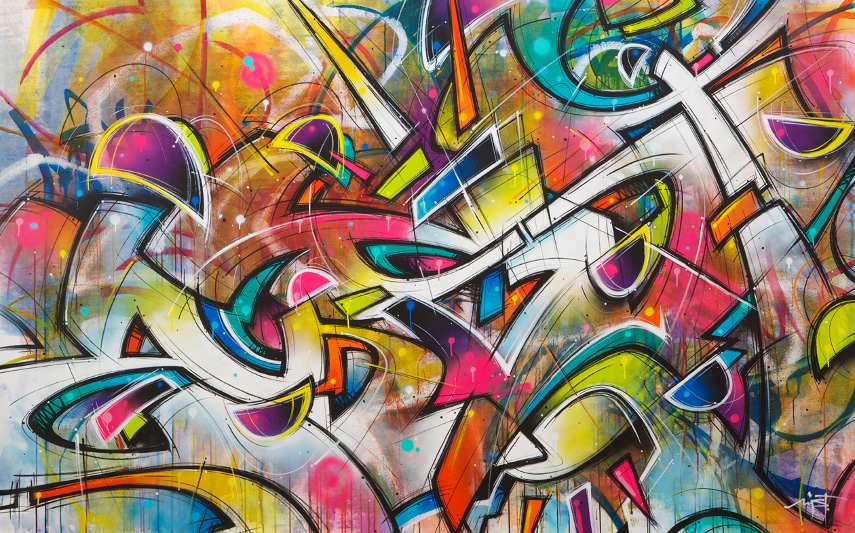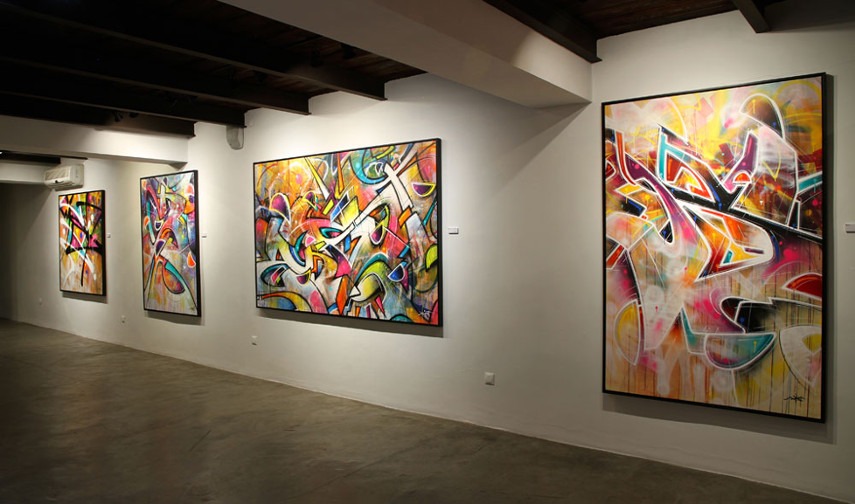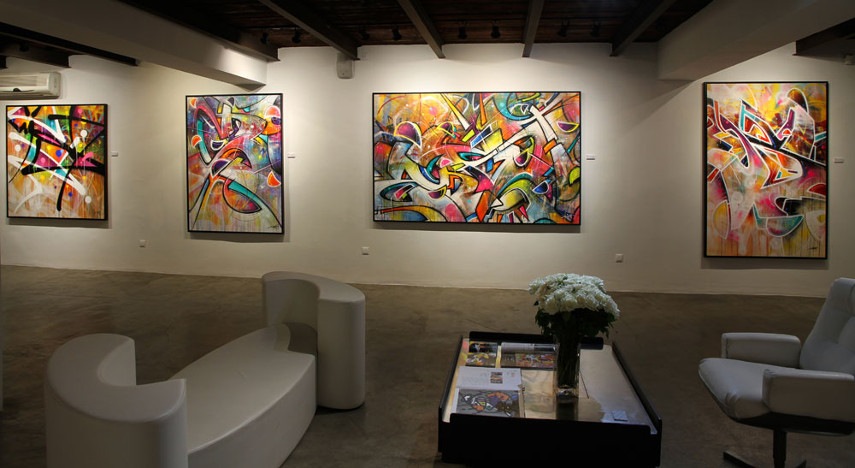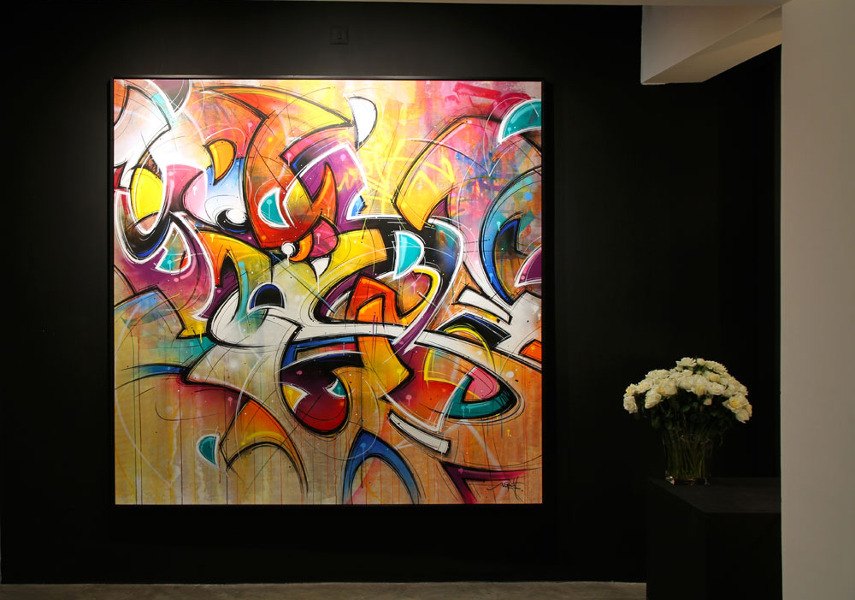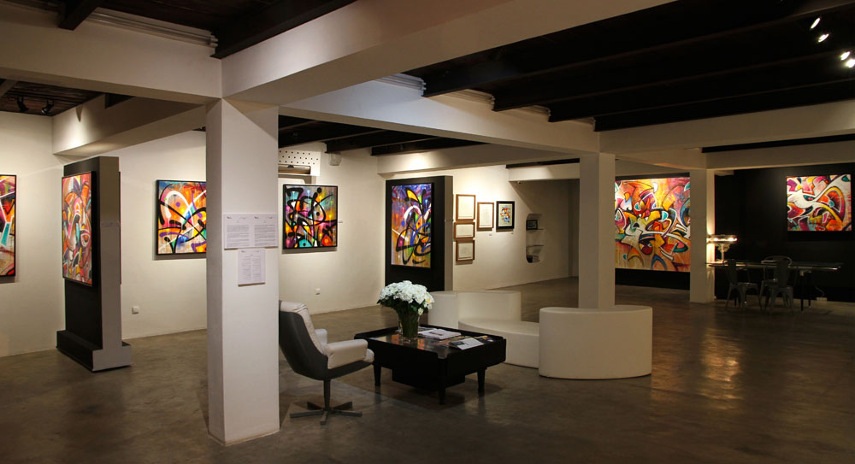 Featured image : David Bloch Gallery, photo by Saad Alami. Images courtesy of David Bloch gallery
Follow These Galleries
Marrakesh, Morocco

Saarbrücken, Germany