Wild Style at Its Best in MIST Exhibition in Marrakech
After the successful Sensitive Eye exhibition dedicated to op art, kinetic and architectural art, David Bloch Gallery in Marrakech will be the proud host of the Into the Wild exhibition by the French artist Mist. It will be the third time for Mist to exhibit his works in a solo show in Marrakech, and it comes as no surprise considering that he is one of the resident artists of the gallery since its founding in 2010. Just as the title of the show suggests, during this show Mist will present the works that go back to his initial and everlasting inspiration of the "wildstyle" graffiti technique showing why he is rightfully referred to as one of the best European graffiti writers in the field.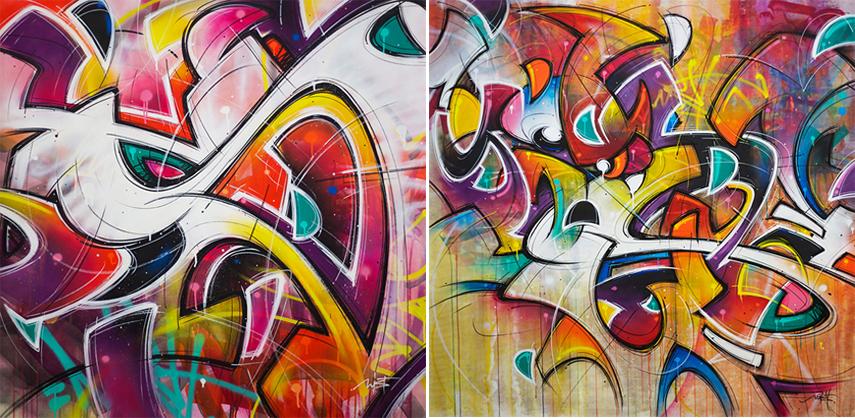 Entering the World of Wild Style Graffiti with Mist
Guillaume Lemarquier aka Mist was introduced to the graffiti world in the eighties in his hometown of Paris. From the first tag to the present day, Mist has kept his influences and inspiration close to the roots of classical graffiti lettering but his style has evolved greatly during the years. In the world of street art enthusiasts, "wildstyle" graffiti are generally seen as one of the most challenging styles because of their intricate and complex nature. To be regarded as one of the best European artists in the field is an astonishing achievement and it can mostly be attributed to Mist's unique and sophisticated style which is a dynamic combination of old school lettering, urban calligraphies and abstractionism.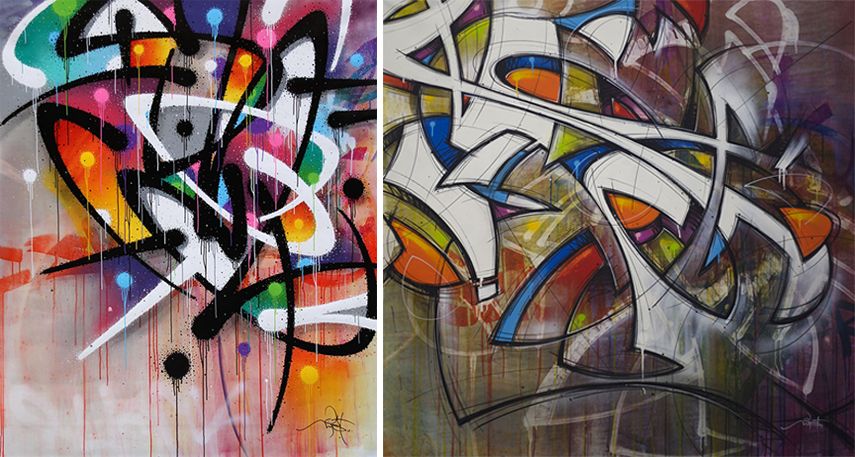 Urban Abstractionism
Today most of the works Mist creates are his studio paintings and sculptures. A turn towards the abstractionism is quite noticeable in his later works, but to the delicate and trained eyes of Mist's admirers, this change is not that far from his signature graffiti style. Still vibrant, intensive in its coloring, and energetic in forms Mist's new works combine his urban heritage with refined contemporary art aesthetics, expressive spontaneity with masterful compositions. It is no wonder that Mist is currently regarded as a major inspiration to the generations of emerging street artists and his paintings are on display side by side with those of legendary artists like Basquiat or Keith Haring. Those artworks Mist brings to life today own their authenticity and originality of expression to the "wildstyle" graffiti background of the artist but are also a testimony of Mist's ability to transgress the boundaries of a single art movement.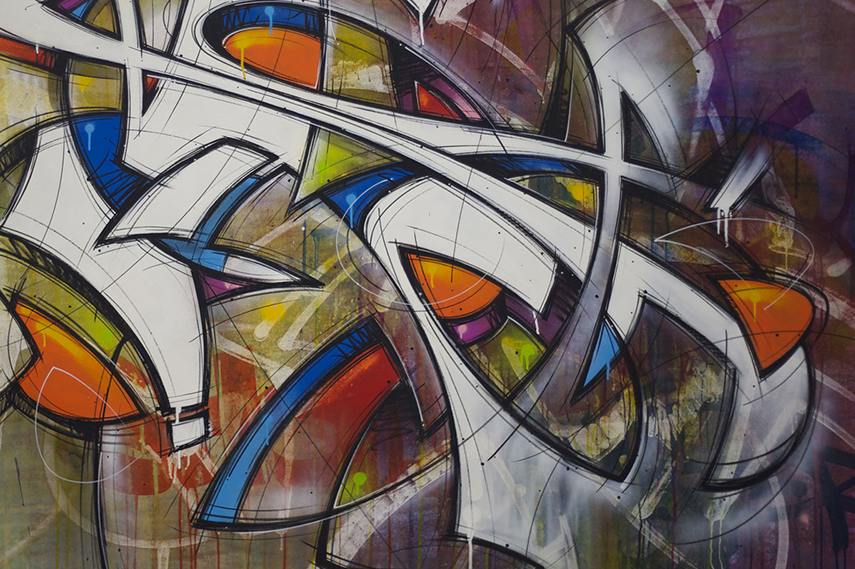 Into the Wild Exhibition at David Bloch Gallery
Into the Wild exhibition is a celebration of Mist's signature style that came to define his art practice over the years, whether it is his painting works or toy designs and sculptures. It is also a magnificent tribute to the graffiti culture in which Mist began his artistic career. Cleverly titled Into the Wild, the exhibition will be on view at David Bloch Gallery in Marrakech, Morocco from October 23rd until November 22nd, 2015.
Embark on a journey through the wild world of contemporary art with a FREE sign up for My Widewalls profile!
Featured images: Mist – Rough. Mixed Media on Canvas, 200 x 200 cm, detail Mist – Dripping Souls Exhibition at David Bloch Gallery in 2012
All images courtesy of David Bloch Gallery
Follow These Galleries
Marrakesh, Morocco

Saarbrücken, Germany