Visual Tales from MIST Black Book - in Exhibition at Speerstra Gallery This Week
One of the most talented contemporary graffiti artists for the first time reveals the content of his sketchbooks at the Speerstra gallery in Bursins, Switzerland. Guillaume Lemarquier a.k.a. MIST discovered graffiti in 1988 and the fascination with street art led the artist to a maturing style that brought him international recognition. With formal education in design, MIST was one of the pioneers of the French street art. Although not too present in art galleries, MIST is one of the most significant contemporary graffiti artists who has successfully branched out into several other disciplines. His recent work encompasses graffiti art, sculpture and contemporary abstractionism.  His distinctive style is a blend of several different visual codes and approaches.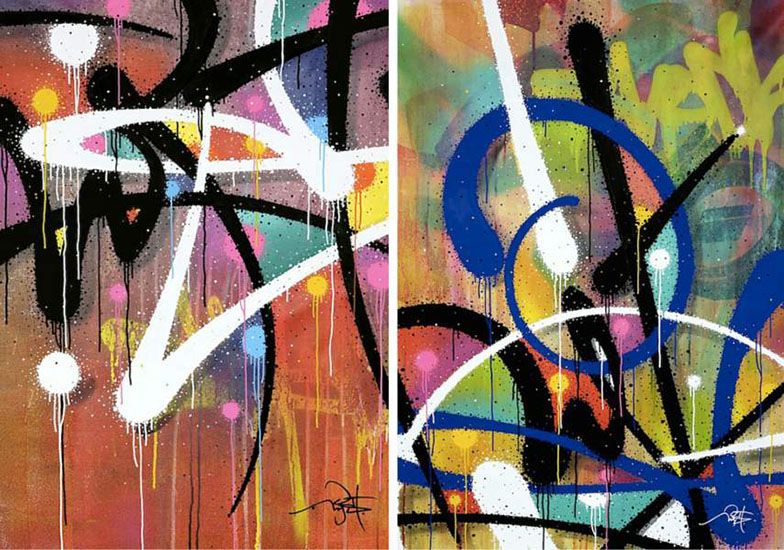 Between the Thick Black Lines
MIST is a very productive artist. However, his work continues to surprise us and to capture the viewer's' full attention. The artists offers us a methodological chaos that leaves nobody indifferent. His body of work is characterized by consistency – his vibrant compositions, imperial outlines, unique style in calligraphy and rich colors, sometimes combined with sculpture, put him somewhere in between street and contemporary art. The development of his style is what you can learn more about at the first 2016 exhibition at the Speerstra gallery.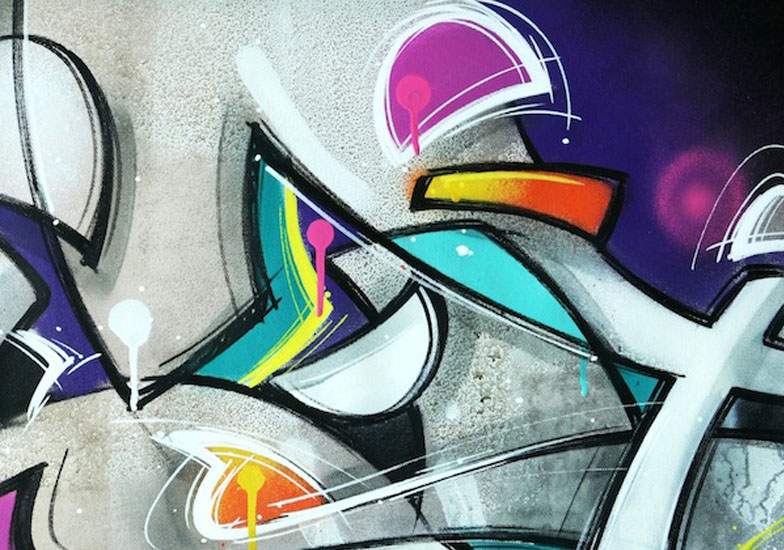 Recent MIST: the Studio Work
At the end of the nineties, MIST has also started creating designer toys, which led him to establishing his own label "Bonustoyz" in 2001. At the same time, Mist develops his expression in sculpture, which gives additional volume to his work. Graffiti and sculpting are now intertwined in Mist's body of work in various ways.
In recent years, MIST has turned towards the abstractionism, creating the most of his work at the studio. His recent work, however, is not too different from his famous graffiti style. Mist is able to perfectly combine the energetic street art legacy with contemporary aesthetic. Lemarquier is still an inspiration for the up-and-coming street artists and regarded as one of the most significant artists in the field.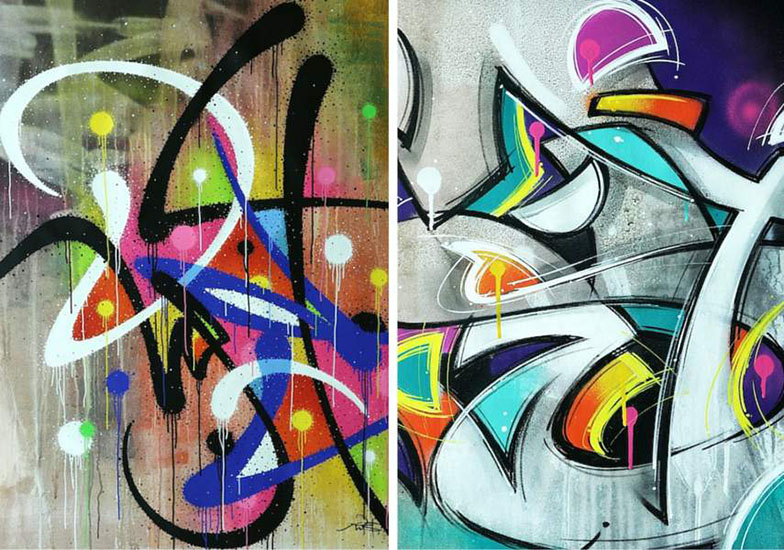 "Black Book Tales" Will Take You on a Journey
"Black Book Tales" is the exhibition that invites you to discover stories hidden in the artist's sketchbooks. From the early paintings on wood to the works on spacious walls, MIST's black books carried the secrets of his greatly evolving visual signature. The exhibition is composed of MIST's new works on canvas and paper. The suggestive title of the series takes the viewer on an artist's journey of self discovery and search for a particular style. Mist's pulsating works will get you lost in contemplation. 
The artist opening reception will be held on January 9 from 3 to 6 p.m. The exhibition will be on view until February 20.
Featured image: MIST – Artwork from Black Book Tales series – 2015 – detail
Follow These Galleries
Bursins, Switzerland

Marrakesh, Morocco

Saarbrücken, Germany