Mittenimwald Interview - The Complexity of the Handmade
Once upon a time, an artist going solely by the name mittenimwald stood "in the middle of the forest – mitten im wald", because he couldn't find his way. He was without a job or any idea of what he might do next. But then, he got out of it and became one of the masters of stencils, stickers and collages. With an experience in advertising, mittenimwald set out to create a particular kind of imagery, inspired by punk culture, pop art and a sort of in-your-face marketing, where typography conveying a particular message accompanies a usually quite provocative image.
For his latest exhibition at 30works gallery in Cologne, mittenimwald combined two unlikely concepts – the depictions of Japanese women and the Western idea of pop art and advertising. Together, they make up a selection of works entitled Sushi Connection, where each piece on view represents an ingredient of a bigger picture – just like individual components join each other to compose sushi. It is a strange visual composition that, however, works out perfectly – it imposes different ideas and provokes self-reflection in a surprisingly spontaneous way, combining innocence and sensuality, one culture and another.
In his interview for Widewalls, mittenimwald talks about his experience as an employee within an advertising agency, the complex process behind the creation of his elaborated works, the way the world inspires him and an interesting projects he's planing for 2016.
Scroll down to have a read!
On Advertising and Typography
Widewalls: You worked for advertising agencies for a long time and it is said this experience has had great influence on your work. Can you tell us how? Sometimes it seems you act as a rebel against this kind of establishment.
Mittenimwald: Yes, that's right. I got into the business of advertising when I was hired at a large German advertising agency. Back in the day when the economy was still doing well, we were able to make great creative campaigns, but after the economic crisis, it became increasingly difficult, and in the end of creative solutions were no longer in demand. In the next few agencies it was similar and the social skills of the boss were rather questionable. We worked a lot of hours in the agencies, but the time of creative solutions was over and I had realized it was too late. The advertising had exhausted me, and spat me out. I have nothing against the beautiful colorful world of advertising, it is merely another industrial sector for anyone under the blue sky. Clearly, this time has had an influence on me, as there I've identified and learned about many mechanisms. Whether it's a campaign for a nice new car or a fascist regime, I only need to replace the picture within and that's it.
Widewalls: Why is it important to accompany your works with writings? How should they affect the viewers' perception of your artwork?
M: I like good typography, unfortunately nowadays there is not much of it, everyone can make their own poster without an idea of what it is doing there. With a good set, you can make a picture better, but you can also make it worse. I want to encourage people to think of it this way.
On Stencils Technique
Widewalls: Can you tell us about the technique behind your extremely detailed works? What kind of craftsmanship does your art-making involve?
M: There are many factors that intertwine and sometimes they collide to provide the whole image. I'm always on the lookout for old posters and patterns from which I can create something new. Initially, I illustrate a portrait so that it can later produce a template, but more often I change the original cut a lot. The cutting is quite intricate, so I spend days until it finally fits; also, many of the cuts never see the light of day. Some do get to see it, but are painted over very quickly, because they are not good enough.
I work with wood as a support because it has its own structure and this can mean a lot to fine stencil work executed on its surface. It exalts things that cannot be planned ahead and it gives the whole thing a little bit of positive imperfection. Mostly I have no idea how an image will look like, because it comes to life layer by layer. I tried out all sorts of techniques, ink, acrylic, coffee… some of them work and some don't. I try to continue working on the things that don't work until they might, or until I finally have to understand that they're not going to. Producing a template is now very simple, you can create it with Photoshop, use plotter to cut it, and handling a spray can isn't so hard either. But you can see the difference when something was done by hand and when it was not. Just like there's a difference between an Ikea chair and a chair made by a carpenter.
Widewalls: Your art often draws inspiration from different cultures, such as the Mexican and the Japanese. Can we expect you to dive in the waters of other cultures and traditions as well? Do you already have something in mind for the future?
M: Other cultures might show different perspectives, like the Mexicans, who have a very different idea of death compared to us Germans or the Japanese, who are strongly connected to their tradition. I try to incorporate all these things in my imagery. I like working with threads and and making a bigger picture to create an exhibition. The next issue, which will be drawn by the 2016: the Burlesque theme. It will be featured in my solo exhibition in December.
Not a Street Artist
Widewalls: I read somewhere that you prefer working indoors, and not so much on the street. How do your works end up outdoors after all?
M: That's not entirely true, I also like to work on the street, but since my stencils have so many levels and are cut in a delicate way, they would get destroyed on their way to a wall. Moreover, the penalties for vandalism in Germany are now also quite high and I have a responsibility to my family, so I would not like to end up in jail for the sake of "fame". I prefer festivals, and there are still many ways to work together with other artists and to make art for walls.
Widewalls: What's the German street art scene like right now, from your point of view? What has changed since you stepped into it?
M: I've never considered myself a street artist, so I'm not the right person to form an opinion about it.
Widewalls: Do you still find yourself "in the middle of forest" sometimes? If so, what is the best way for an artist to get out of such a situation?
M: Sure, I think every artist goes through a phase when they think they suck at what they do. In this situation, many decide to take a break and dedicate themselves to other things. Most of the times, I just continue working, put the problem aside for a bit and work on a different image. There is no general rule, everyone has to go their own way.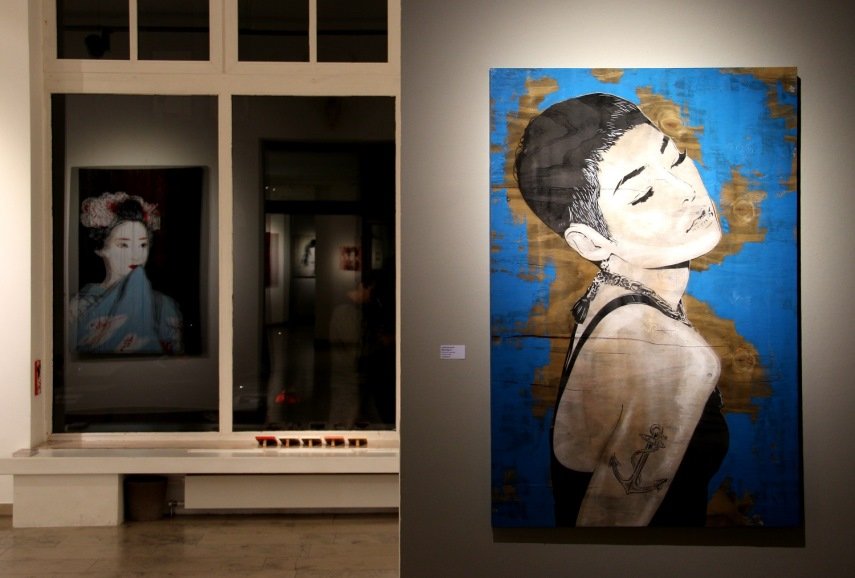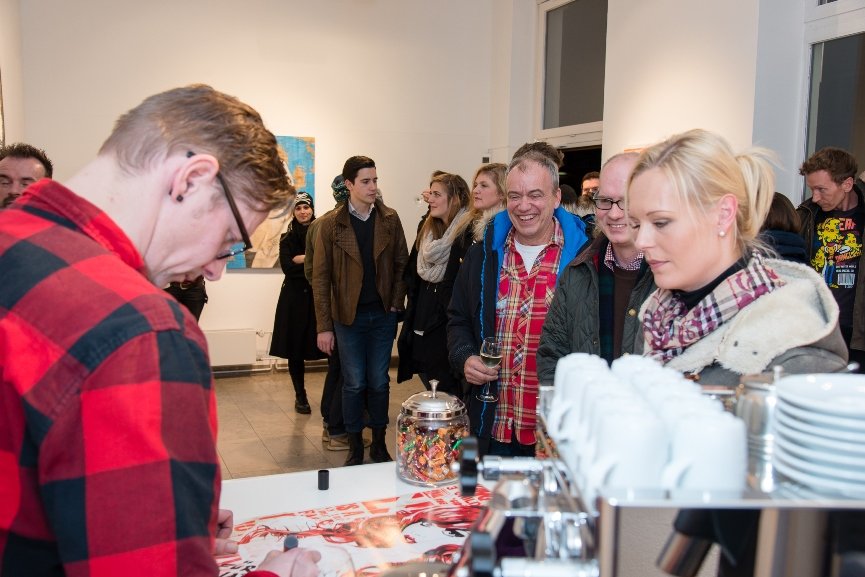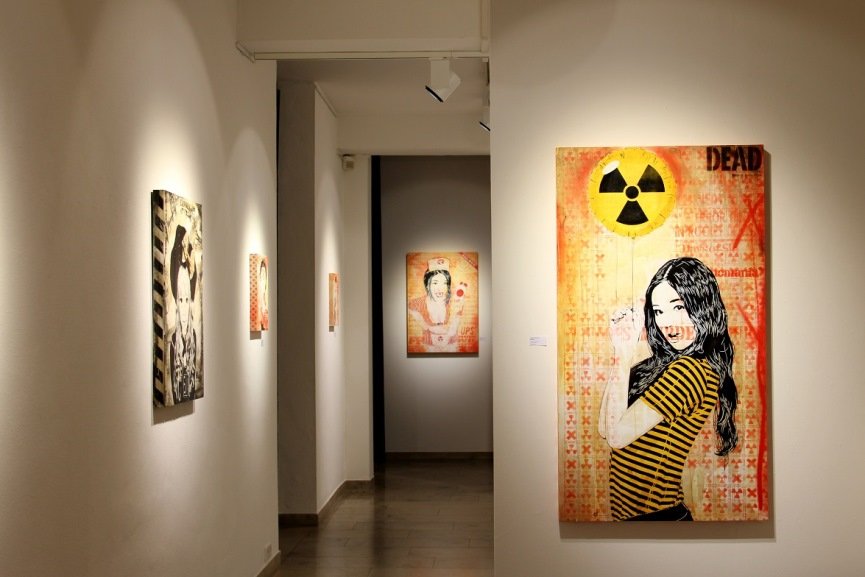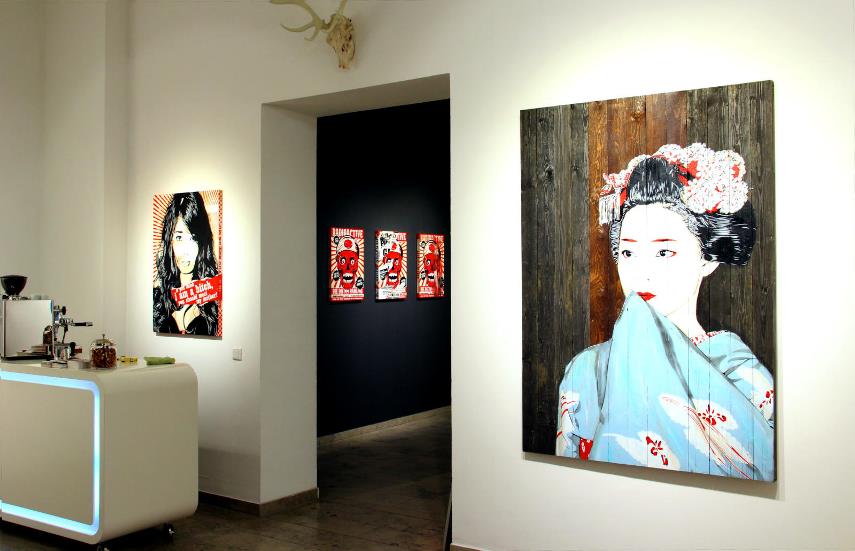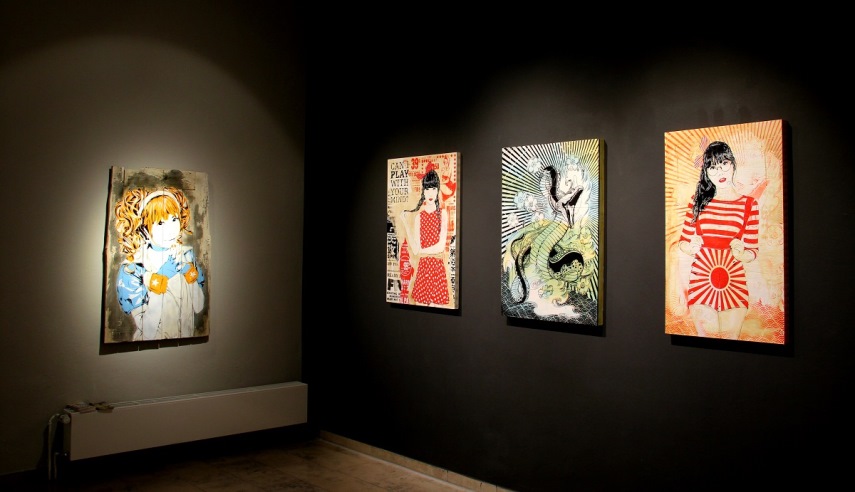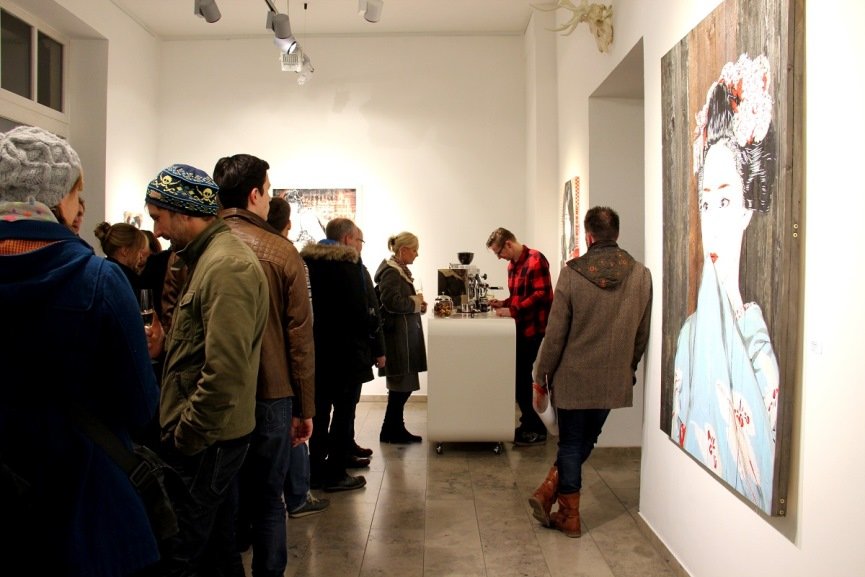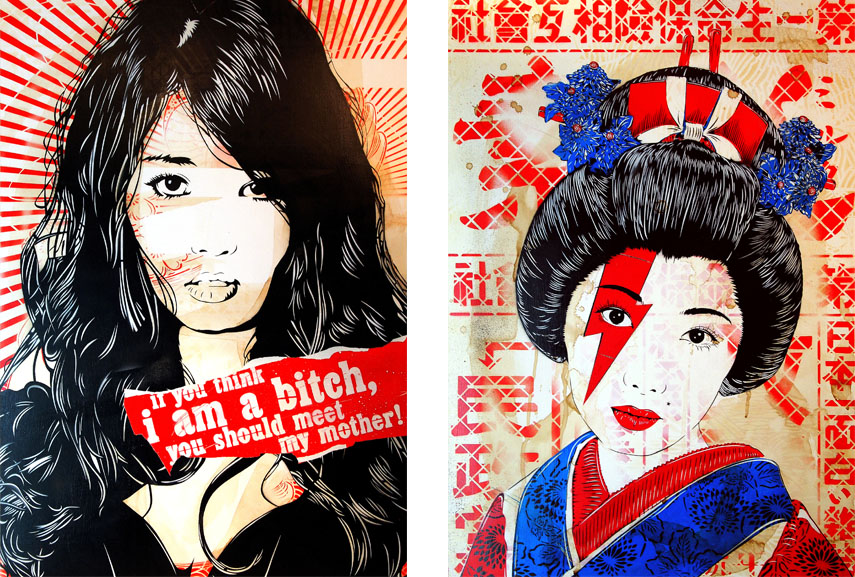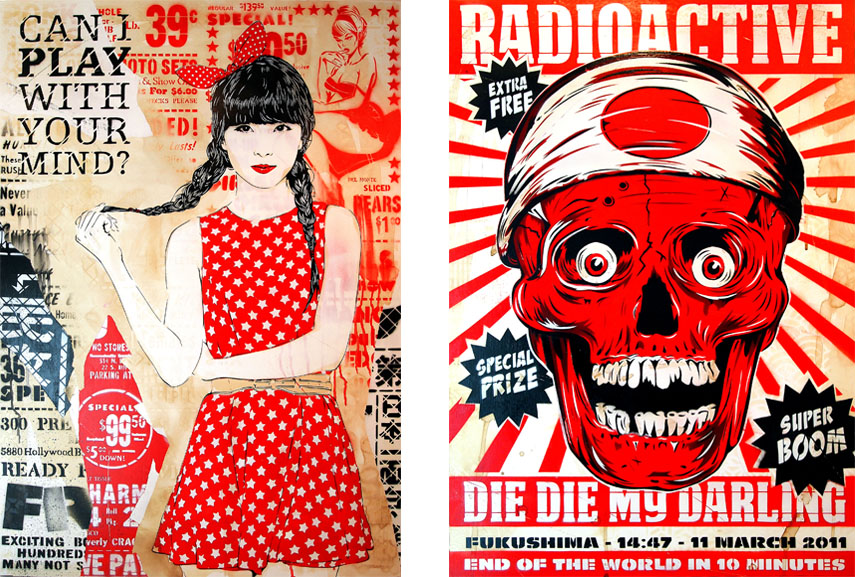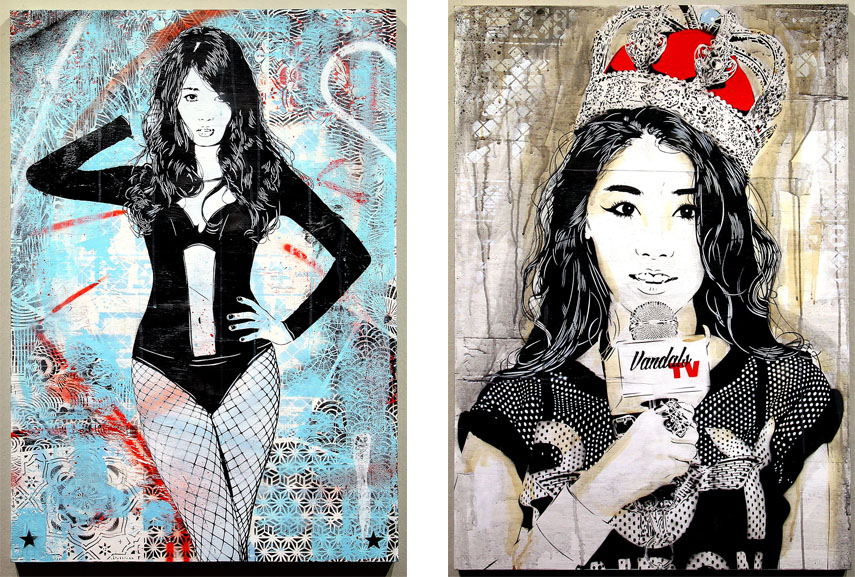 Featured image: mittenimwald at STAMP street art festival 2012. Photo by Tobias Lang via daim.org