Mizzo and Amose Join Artistic Forces at Soon Galerie Bern
Founded in 2010, SOON Galerie is dedicated to discovering and presenting exciting artists with potential, gradually building up their careers. For their last exhibition before the summer break, the gallery will be showcasing some crazy, beautifully distorted collages. In their upcoming duo show, they will be presenting works by the Swiss artist Myriam "Mizzo" Gämperli and the French artist Amose. The practice of both of these contemporary artists is intensively centered around the art of collage and it will feature Mizzo's humorous paperwork influenced by Dada and Amose's dynamic and partly abstract figurative creations.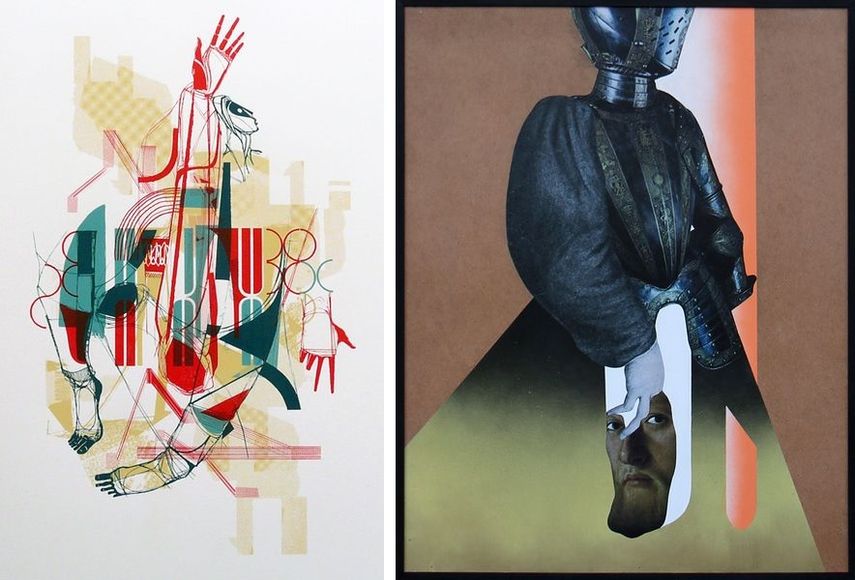 The Practice of Mizzo
Far from any conventions and constraints, Myriam "Mizzo" Gämperli lives in her own colorful world comprised of curved lines, humorous collages, elaborate cardboard costumes and many other fascinating treats. Inluenced by Dada, her collages are characterized by whimsical compositions. Her latest series Lost Faces was inspired by pictures from the 1950s issues of magazines DU and Vogue as well as botanical illustrations. As a compilation of a past world, which is at the same time so familiar and alien to us, the small and large-format collages are both surreal and old-fashioned. These works are imbued with a certain amount of madness, with something that does not belong together and might even seem ridiculous. Therefore, these works testify to a new visual understanding of the artist who uses chance as a creative principle.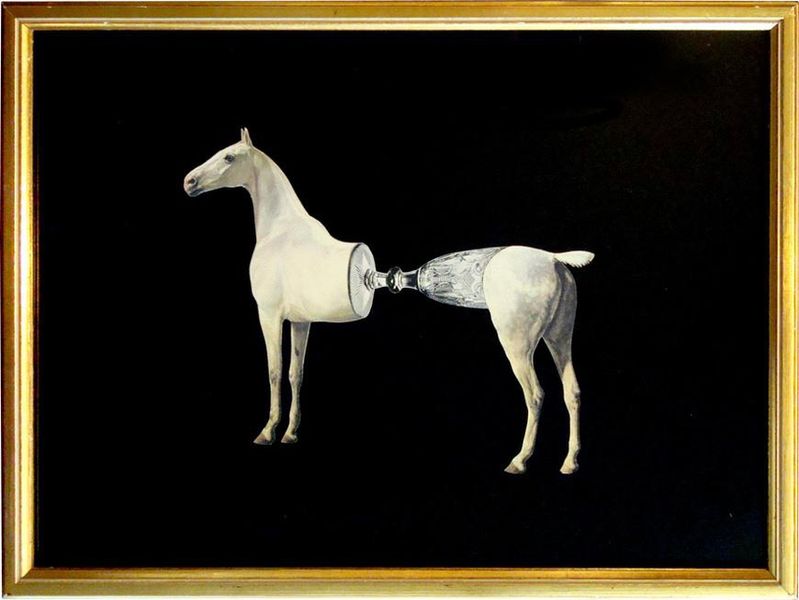 The Practice of Amose
An internationally acclaimed artist, Amose approaches the human body with the precision of a surgeon, almost dissecting it with lines and brush strokes. Created in his unmistakable style, his figures testify to his interest in the human body, which he distorts and finally builds up by adding forms, colors, and sprawling lines interwoven with the image. Dynamic and abstract at the same time, his works come from a mixed technique of collage and screen printing. He finds his inspiration in the studies by artists such as Alberto Giacometti, Egon Schiele and James Gallagher, but also the clear lines and surfaces of the Futurists such as Umberto Boccioni.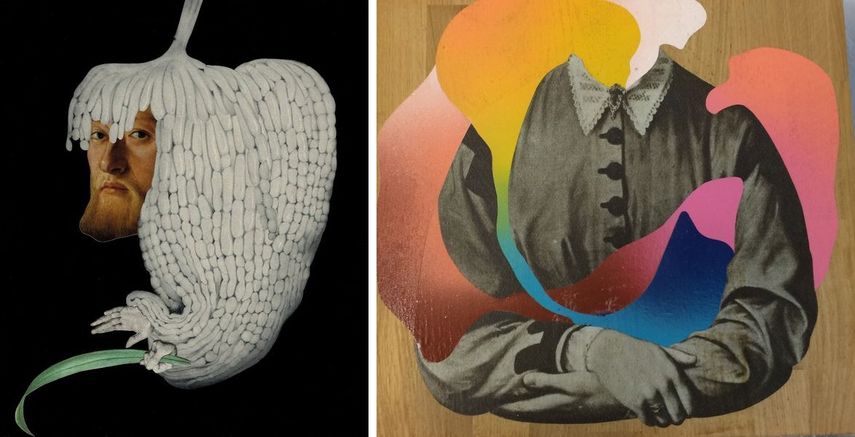 Mizzo and Amose at SOON Galerie
While Mizzo builds on the tradition of disruption with arrangements balancing recognition and unfamiliarity, Amose aims to achieve the universality by giving his paintings a sense of timelessness. The exhibition Myriam "Mizzo" Gämperli – Amose will be on view at SOON Galerie in Bern, Switzerland from June 8th until July 1st, 2017. The vernissage will be held on Thursday, June 8th from 6 to 8 p.m.
Featured images: Amose – Anatomalie 2 – 9; Mizzo – Lost Faces Series. All images courtesy of SOON Galerie.