Living Chemistry exhibition at Judith charles
Opened last November, an exhibition by San Diego artist, Kelsey Brookes, is still running at the Judith Charles Gallery in New York. Titled Better Living Through Chemistry, this is the inaugural art exhibition of the Californian artist in the Big Apple. It showcases an entirely new work series, comprised of Brookes' signature colorful, abstract paintings.
Kelsey Brookes' Artwork
Characteristic aspects of Kelsey Brookes' art in general exude a powerful overlapping of figural and abstract forms with textual elements. He breaks the contours and defined shapes into a comprehensive arrangement of vivid micro-organic parts, opening the door for the new interpretations of his works. Contrasting waves and whirls of pure color, freed from black or white nuances, reveal intricate abstract formations instigating meditative approach by the viewer.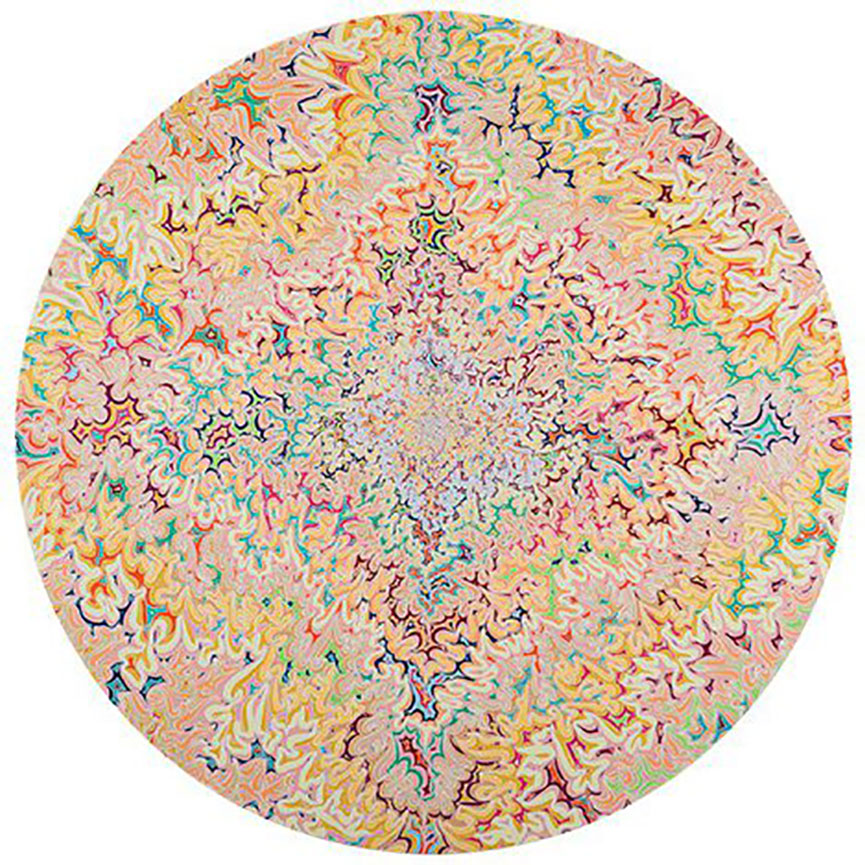 Kelsey Brookes' Imagery
Elaborate imagery composed of sophisticated circular shapes varying in chromatic value is something Kelsey Brookes developed from his deep understanding of molecular science and the elementary forms of smallest particles. His expression is influenced by basic linear sketches of molecular structures arranged in a complicated order that forms captivating depictions of chemically induced alterations on the human mind and its perception of the real. Concentric circular designs are apposed one to another attempting to imitate and explain the changeability of human awareness. Through a meticulous and lasting creative process, the artist slowly builds his own vision in attempt to examine human psyche empirically by the means of art. While contemplating his artistic concept, Brookes puts art and science on the same side of creativity. As he erases the boundaries between the two fields, he combines his scientific experience and the passion for art, which yields a peculiar and wonderful union.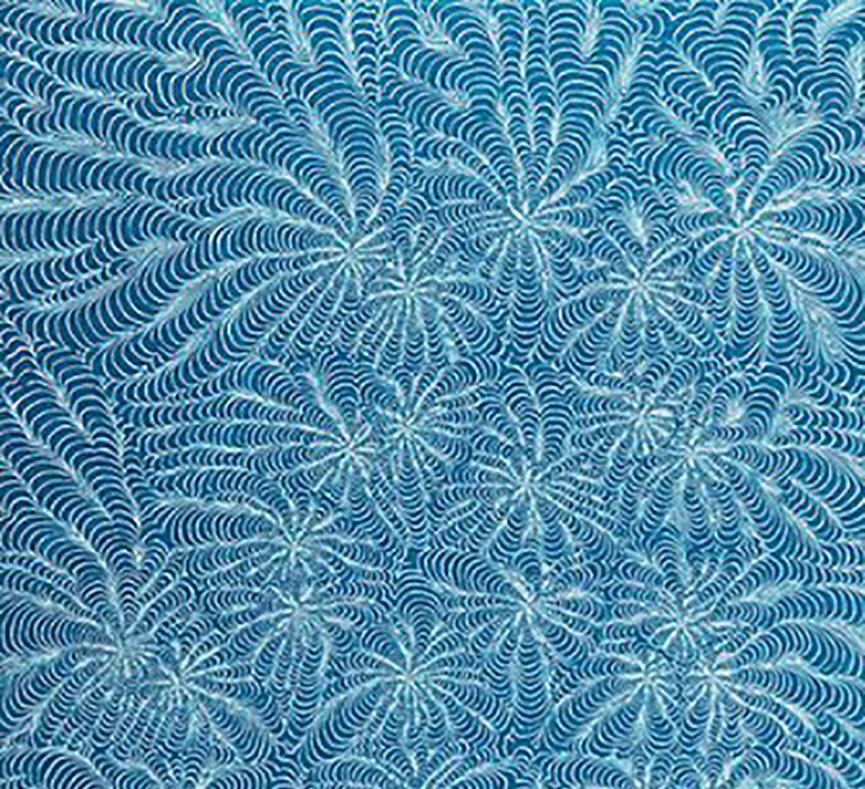 Kelsey Brookes – Background
When it comes to education, Kelsey Brookes is, or rather was, a successful biochemist. However, his passion for art and creative life prevailed when he made a drastic career turn into the world of imagination and creativity. This choice turned to be extraordinarily fortunate, as he is today revered in the art world for his unique approach and imagery rooted in the realm of exact science. Aware of his artistic shortcomings in terms of skill, Brookes offered a definition of his own art, putting the blame of the educational system freed from drawing lessons and describing his expression as an unrefined and, some would say, unskilled mix of sex, comedy and animals which is derived from a true passion for all three, except not necessarily all at the same time.Kelsey Brookes exhibited in a number of eminent art institutions, one of them being Museum of Contemporary Art in San Diego, where his works make a part of the collection. Brookes' art was shown internationally in London, Berlin, Los Angeles and now, in New York. His applied arts activities include feature on the cover of the new Red Hot Chilli Peppers album. Brookes' illustrative work resulted in collaborations with major fashion brands, such as RVCA, VANS and Insight 51, and his art was reproduced in many publications and magazines, such as GQ, Modern Painters, Manor House Quarterly, ARTnews, Playboy, Paper, Juxtapoz, Beautiful Decay, Dazed and Confused, RE:UP, HUCK, SKULL STYLE: Skulls in.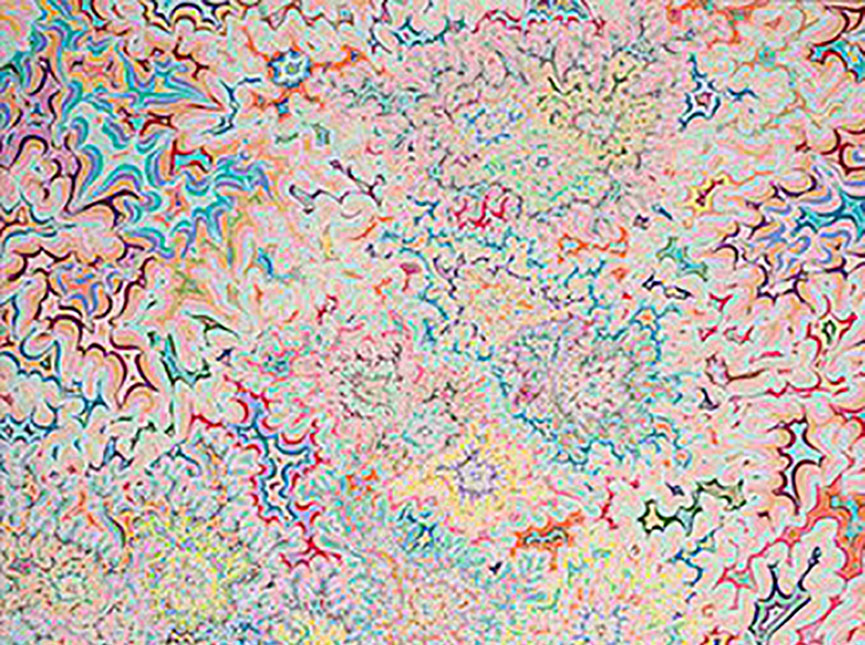 Judith and Charles
As a contemporary art gallery Judith Charles is often oriented towards street art, and it organized numerous successful exhibitions by street and urban artists. Founded in 2010, it continues to present the very best of the contemporary art scene.