A MoMA Exhibition Will Unveil Key Visual Landmarks from the 1960s This March !
If you visit the Museum of Modern Art New York (MoMA) in the coming months, you will have a feeling of being teleported back to the 1960s. By unveiling key visual landmarks from the 1960s, MoMA presents a series of amazing artworks from a very turbulent and vibrant period in art history. The decade was marked by unprecedented Cultural Revolution that had a huge impact on contemporary art. There were so many movements – from Abstract Expressionism to the emergence of conceptual art. However, the visitors of the exhibition that is entitled From the Collection: The 1960s will have an opportunity to see works by artists coming from different movements, with different backgrounds. MoMA exhibition of the 1960s art is a unique chance to see a number of amazing artworks from this period in one place.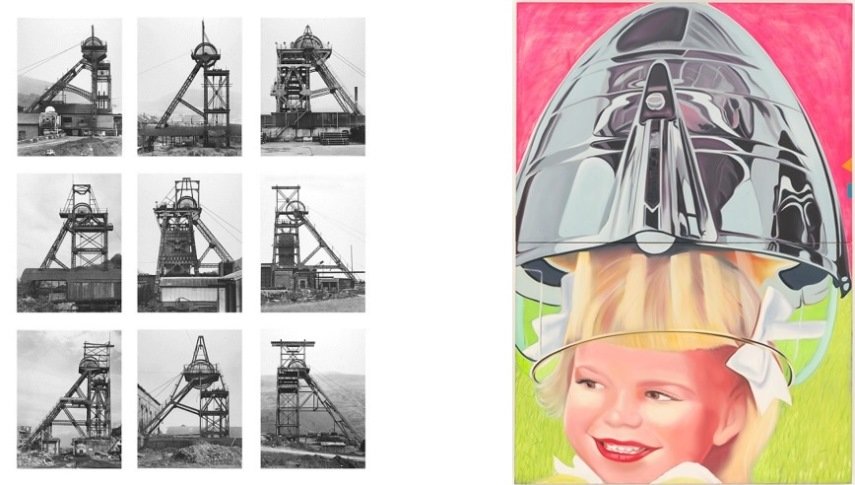 From the Collection: The 1960s
The Museum of Modern Art will reinstall its fourth floor collection galleries with works exclusively from the 1960s. This installation interweaves works from MoMA's six curatorial departments in a presentation that highlights the decade's broad ranging experimentation and the interdisciplinary nature of its artistic production. The galleries will proceed chronologically with work across disciplines installed year by year. This organizing principle steps back from the classification of galleries by art historical themes or "isms" and instead aims to provide a variety of fresh discoveries and unexpected connections.

Artists from the 1960s
So, what artists will the visitors of this MoMA exhibition will see? There will be works by Kikuji Kawada, a Japanese photographer who co-founded the Vivo photographic collective in 1959; Yayoi Kusama, one of the greatest contemporary artists of our time; Roy Lichtenstein, an American Pop artist who became a figure of monumental importance in the recent history of art, an amazing painter, sculptor and printmaker; Roberto Matta, a great artist best known for his work in the Abstract Expressionist and Surrealist movements, whose worldview represented a synthesis of European, American, and Latin American cultures; Richard Hamilton, a British painter and collage artist, and one of the earliest progenitors of Pop Art. There will also be works by Jasper Johns, famous for his paintings of flags, targets, maps, and numbers, by Marek Piasecki, famous Polish artist, by Gordon Parks, a noted African-American photographer, musician, writer and film director, who became prominent in U.S. documentary photojournalism in the 1940s through 1970s – particularly in issues of civil rights, poverty and African-Americans – and in glamour photography. We could continue with the names, but all of them are well-known artists with amazing works.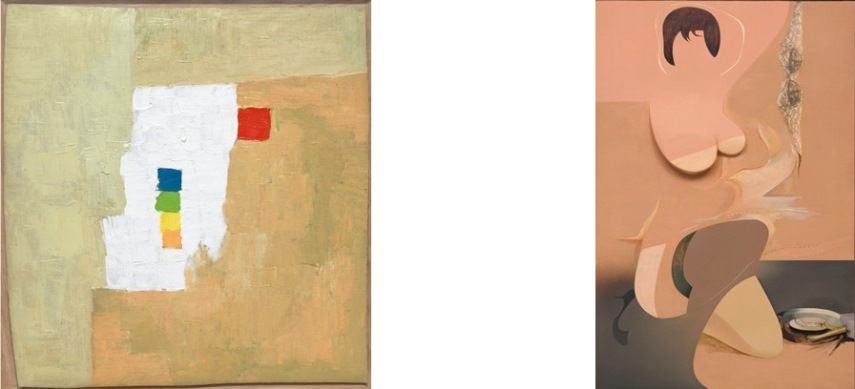 MoMA Exhibition of 1960s Art
The exhibition From the Collection: The 1960s is a product of a collaborative effort among curators from all departments; the presentation will undergo periodic reinstallations, reflecting the depth and richness of the Museum's collection and the view that there are countless ways to explore the history of modern art. This is truly a unique opportunity to see some of the greatest artworks from 1960s during one single show. From the Collection: The 1960s exhibition will be on view from March 26, 2016 until March 12, 2017 at The Museum of Modern Art New York.
Featured Images: Yayoi Kusama – Accumulation No. 1. 1962. Sewn stuffed fabric, paint, and chair fringe, 37 x 39 x 43″ (94 x 99.1 x 109.2 cm). The Museum of Modern Art, New York. Purchase; Sir William Lyons, Malcolm Sayer, William M. Heynes. E-Type Roadster. 1961. Jaguar Ltd., Coventry, England Steel body. 48 x 66 x 176″ (121.9 x 167.6 x 447 cm). Gift of Jaguar Cars. All Images courtesy of MoMA.