Momentum at SPACE
Earlier this month a widely announced group show lifted up quite some dust with three renowned contemporary artist exhibiting their work in one of Denver's premier galleries. Formed as an artistic modern marriage between different spheres of creative articulation, street art, psychedelic abstract and future-focused art, the exhibition presents the quality compound of six year collaboration between these artist. Titled Momentum, this exhibition features a variety of work formed in utmost different creative fields. Trio includes Mars – 1, Damon Soule and Oliver Vernon also known as the Furtherrr Collective. The opening of this group show had severe impact on Denver's art scene, as it presented something completely genuine in terms of concept and scale. The exhibition host of this large-scale project is Denver's Space Gallery.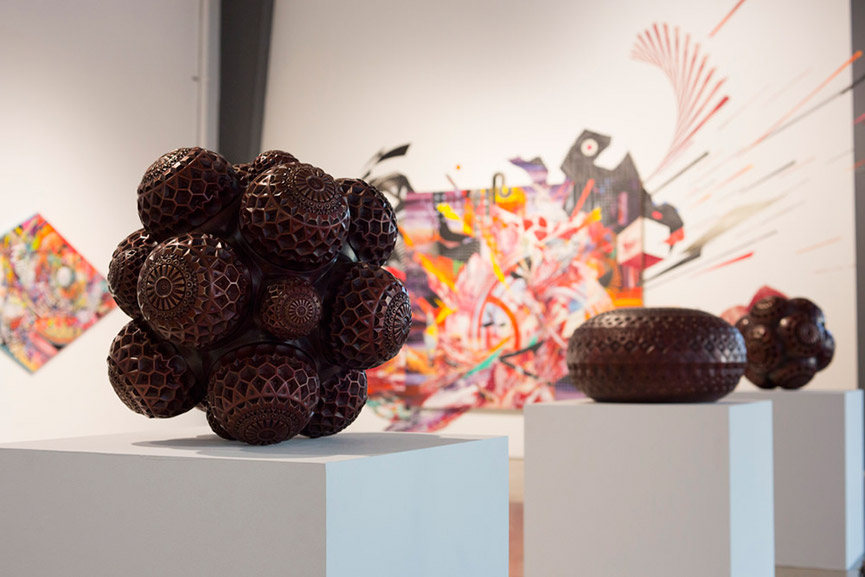 Momentum to Remember
As highly anticipated event, Momentum features bodies of work that's shaped using variety of media, including paint, bronze, pen and ink and collage. The work is portrayed in such eccentric manner with a non-escaping vibe that engages the viewers perception and distorts it to an unprecedented amount. One of the must-see epicenters of this collaboration is a sweeping 9 by 22-foot canvas. "This is the biggest collaborative canvas of their careers" show organizer Brian Chambers added. "Every way you look at it, there'll be something new to see and wonder at. No two people are going to experience the same thing-it'll be a very different exploration for everybody."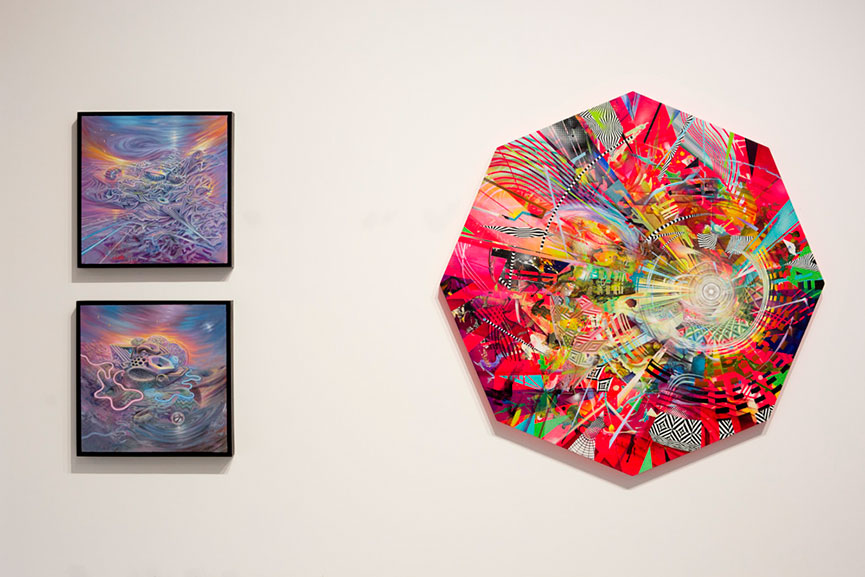 Furtherrr Collective in Motion
As a fruitful derivative of amalgamation of fine art and its urban relative, the Furtherrr trio entered the Denver area at the end of August with a epic streetside mural at the Cultivate store at 666 Buchtel. Besides the grandness of it all, this introduction was conducted in such unconventional manner. Their beginnings date from 2009 when Mars-1, Soule and Vernon decided to sum up their creative energy in a prolific collaborative project. They address their street and fine art projects with no advance sketching; no plan. As Damon Soule described the process: "We let go of what we think the work should be. The lines blur between one and the other. Painting over someone else's work, letting go, is part of the process. When you open up to other artists, you get to new places."
If you enjoyed reading this post and want to find out more about exciting upcoming exhibitions sign up for My Widewalls today!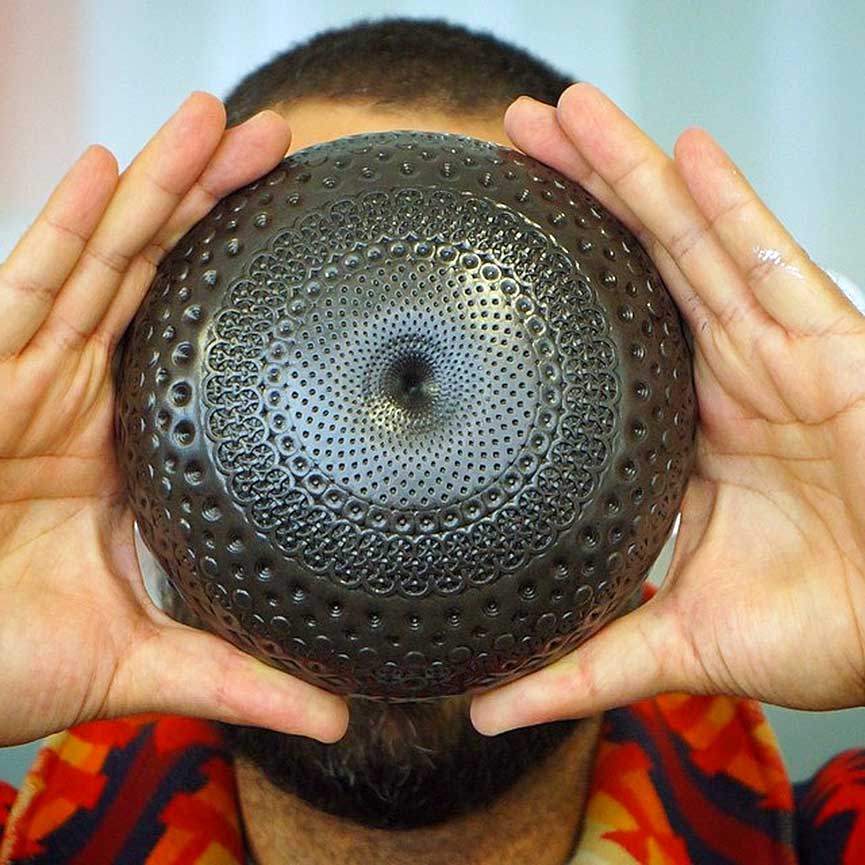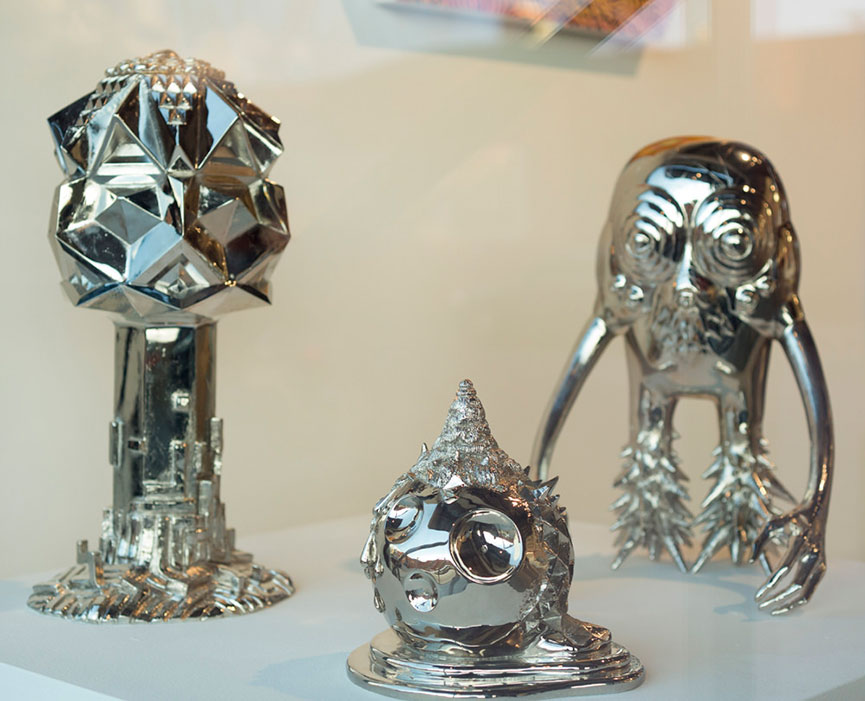 [mc4wp_form]