Mona Ardeleanu Exhibits a Fragile, Surreal Universe at Oneiro Gallery Paris
The new season has begun, and Oneiro Gallery from Paris celebrates its commence with the exhibition of works by contemporary German artist Mona Ardeleanu. The show is entitled My Surface is Your Canvas, and the visitors will have an opportunity to see a set of works by this amazing artist. The exhibition of Mona Ardeleanu in this Parisian gallery will attract true art lovers – those who like beautiful compositions with bit surreal and figurative subjects. With this exhibition, Mona Ardeleanu and her work will be promoted in Paris, which is also one of the aims of the Oneiro Gallery – to widen the visibility of this great German artist.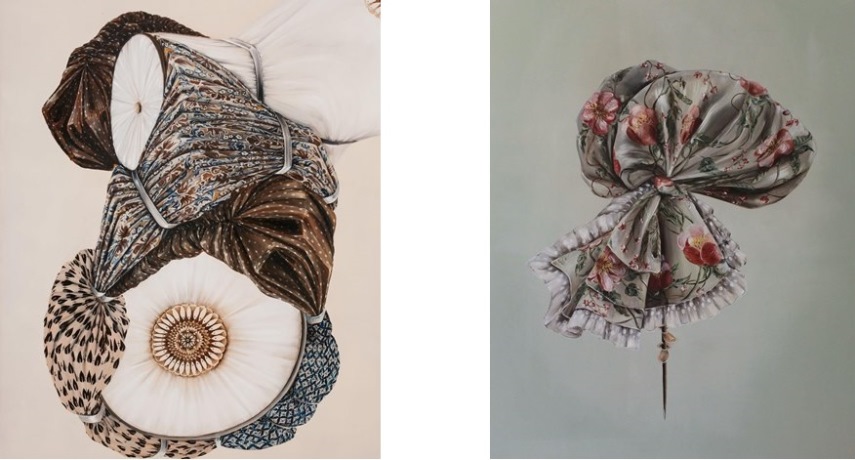 Mona Ardeleanu – Style and Technique
Mona Ardeleanu lives and works in Stuttgart (Germany), and she is already represented by the WAGNER-PARTNER Gallery from Berlin. Her style is similar with those used by old masters, and she usually paints fantasy creatures, sticks and poles in costume and furry shapes. Her subjects always seem familiar to viewers, and they evoke our own memories of textures and patterns. Ardeleanu irritatingly alive objects express creature-like qualities in the way a successful portrait does, even though they never depict faces (it's up to a viewer to evoke his/her own memory). Ilka Voermann, curator of the Stuttgart Museum of Art uses these words to describe Amona Ardeleanu's works – abstract, figurative, surreal, old masterly (if you like surrealism, you might be interested in works by Georges Rochner, Henrietta Harris or Joseph Cornell). As Voermann puts it: What we see in her paintings seems familiar and easily recognizable. But this familiarity is a tool used by the artist to mislead the beholder again and again. What initially appears common-place and easy to understand thus reveals itself, on closer inspection, to be something strange, and even sometimes illogical.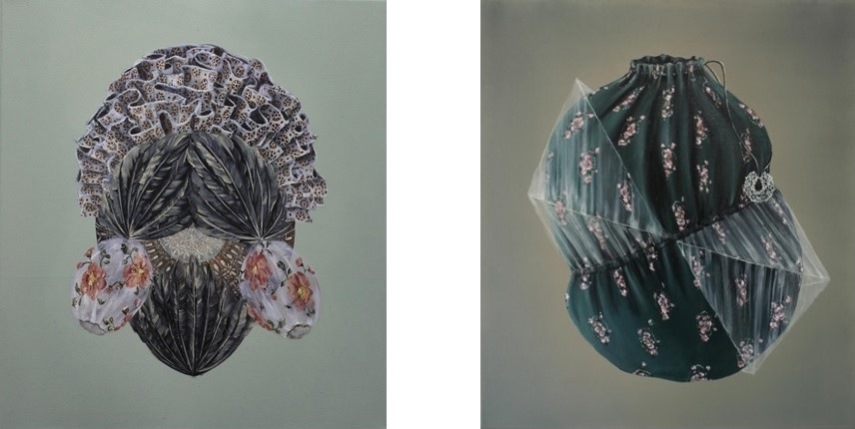 Mona Ardeleanu Exhibition at Oneiro Gallery
Mona Ardeleanu's works portrays constructed fantasy objects. However, both the materials as well as the shapes of the bodies that Mona Ardeleanu portrays on canvas with oil paint invite many different associations. The objects on her compositions do not really exist (that is why her paintings are often described as surrealist). These objects are only a product of the artist's imagination, and they become alive during the process of painting. The proportions she uses are not correct, while the internal and external spaces contradict one another. So, it is quite difficult to realize what the work is really about. Many different interpretations may appear. The eyes of a viewer may focus on the patterns, materiality, or bodies that take up space. Mona Ardeleanu's paintings can be approached from different angles, and precisely that is why her art is so valuable.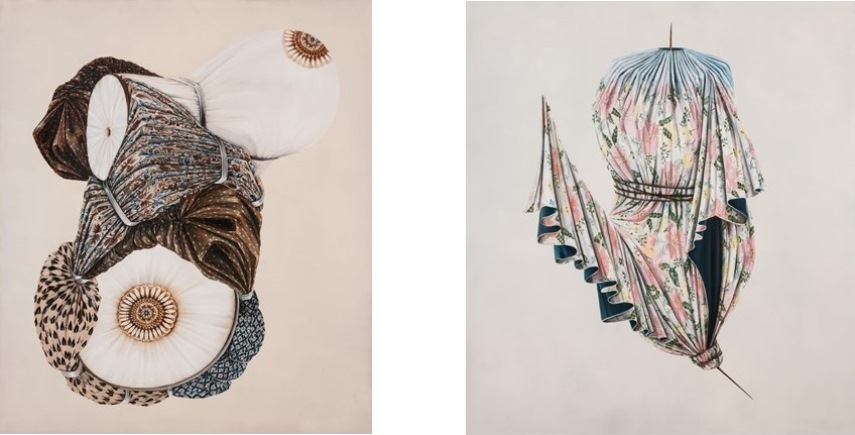 My Surface is Your Canvas
My Surface is Your Canvas exhibition at Oneiro Gallery is presenting a set of works by Mona Ardeleanu. Three rooms are devoted to exhibit her paintings, drawings and watercolors. In the first and the second, the gallery proposes a mix of paintings dated from 2011 to 2014 as well as a new series of watercolors. The last space is entirely dedicated to drawings. Several of them were specifically realized for the Oneiro Gallery. The show is on view from September 11 until November 7, 2015, at Oneiro Gallery in Paris, France.
To be informed about upcoming exhibitions, sign up for My Widewalls! It's free of charge!
Featured Images:
Mona Ardeleanu – Inner Circles, detail, 2013 VI, oil on canvas
Mona Ardeleanu – Zirkler V, detail, 2013, oil on canvas
All Images courtesy of Oneiro Gallery, Paris.