Moses and Taps Defy Artistic Labels and Explore the Corporate Identity at Golden Hands Gallery
Moses & Taps are best known for their wildstyle graffiti painted on numerous walls and over 1000 trains, but the duo doesn't limit its talent to painting in public spaces only. Throughout the years, street art duo has produced several series of fine art imagery each infused with the artists' recognizable abstract style and limited color palette. In the latest Moses & Taps exhibition, the duo explores different notions of identity and wonders why their colleagues impose numerous restrictions on their work when art should be a quest for freedom in its purest form. A part of their ongoing series entitled Corporate Identity will be on view at Golden Hands Gallery in Hamburg.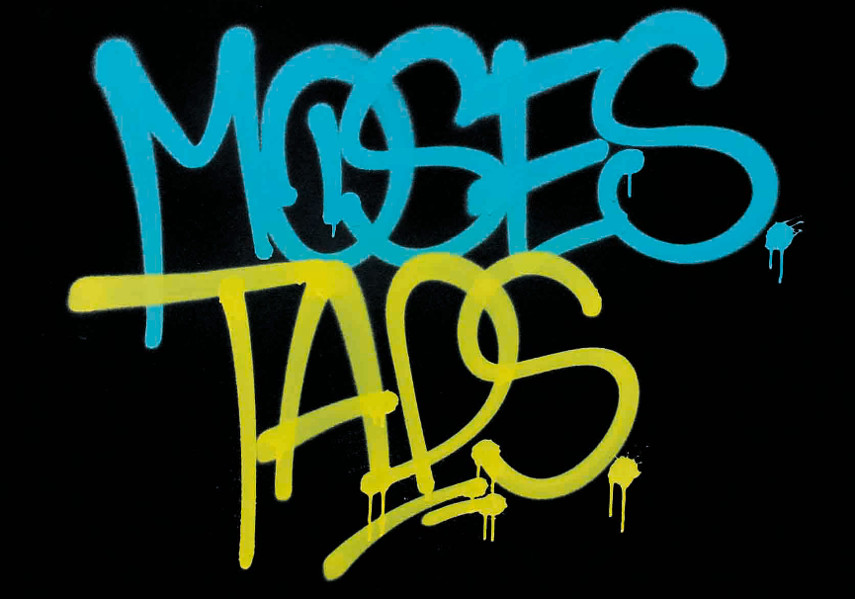 Corporate Identity of a Graffiti Artist
Moses & Taps view their small scale series as a natural extension of their outdoor work. By transporting their unique writing style on a different platform, German duo explores the importance of singularity in both graffiti and advertising. Moses & Taps began to create their Corporate Identity series of artworks back in 2010 thus connecting corporate brand and graffiti. Just like the corporate identity that represents features that distinguish a brand from other companies, street artists also have an essential need to make their work distinct and visibly different from the works of other artists. One way to do that is by tagging.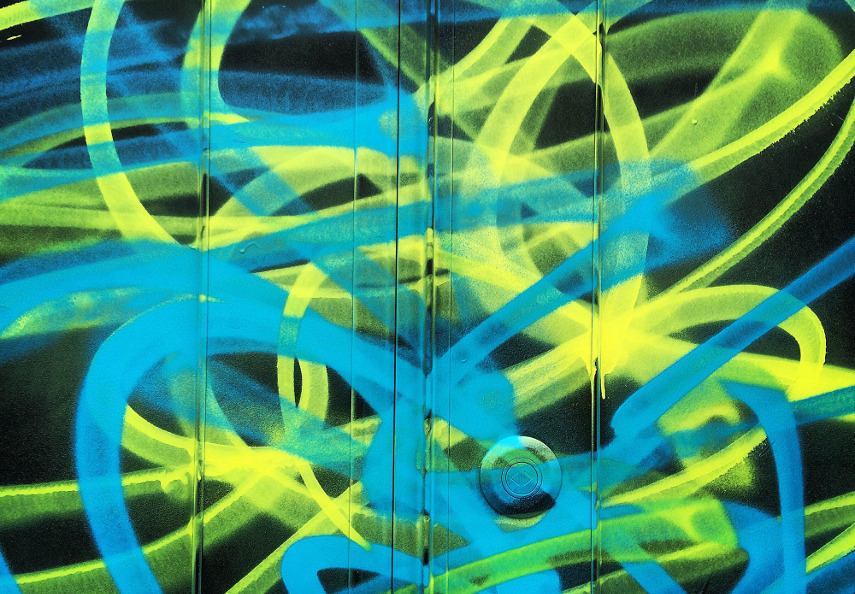 Tagging as a Way of Creating a Personal Brand
Repetitive writing of personal alias represents the very essence of graffiti and a simple, yet effective way to separate one artist's artwork from the works of others. Apart from making the piece unique, tagging also allows further development of the artistic style since only through practice and constant repetition the artist can reach perfection. In time, from written depictions of personal names abstract artworks are born, and the pseudonyms get overshadowed with barely perceptible waves of blue and yellow. These two colors are the essence of what Moses & Taps call "corporate design", their unique brand that serves as a link between their previous works and their latest series.
Corporate Identity Exhibition Teaser
Moses and Taps exhibition at Golden Hands Gallery
Corporate Identity exhibition will be on view from April 8th till June 10th, 2016 at Golden Hands Gallery in Hamburg. This will be the first exhibition in 2016 for the prolific duo that will present a part of their ongoing art series. Though made in graffiti wildstyle the exhibition represents a treat for street art lovers and abstract art enthusiasts alike, and if you belong to either one of these groups make sure to visit the Golden Hands Gallery gallery and view the unique trademark design by Moses & Taps.
Editor's Tip : International Top Sprayer Moses and Taps
Apart from being two of the most prolific graffiti writers in Europe, Taps & Moses are also known for publishing several books about their work. International Top Sprayer Moses and Taps is partly named after the duo's old collective moniker Topsprayer that they used from 2008 to 2010. Under this alias, they created some amazing pieces and executed their most ambitious project of painting 1000 trains in 1000 days. In addition to an astounding variety of pieces executed in several graffiti forms, some very unusual productions are also featured in the book.
Featured image : Portrait of Moses and Taps, Photo Good Guy Boris ; Graffiti by Moses & Taps ; Images courtesy of Good Guy Boris
Follow These Galleries
Hamburg, Germany

Berlin, Germany