MURAL Festival
Urban art is the contemporary manifestation of democratic, popular art accessible to everyone. The ideas and creativity are often and best promoted through festivals, and one of the dynamic events of the type is MURAL festival in Montreal. This festival consists of chain of events and activities connected to urban art and graffiti movement, presented in series of sculptures, installations, dance and music performances and cinema. Last June 2013, the festival recorded more than 800,000 visits, becoming highly popular, for which it was awarded the Montreal Grand Prix du Tourisme. This year MURAL will live its second chapter, starting on June 12 and going on till June 15. The happening will go down at the widely known Boulevard Saint-Laurent in Montreal, bringing forward more walls, more art, more installations and more fun.

MURALS
Over the 4 days of the Murals festival, 20 local and international artists will take part in the artistic production, creating twenty new murals around town. The entire creative process will be open for viewing, allowing the public to follow the emergence of novel aesthetic additions to their community that will be there to stay throughout the year.
Confirmed muralists so far include 123Klan, Bezt, Zilon, Alex Scaner, INTI, Vilx, Cyrcle, Zema, Alexis Diaz, Fred Caron, Seth, 2501, Zoltan, Kevin Ledo, Kashink, Bryan Beyung, Stikki Peaches, Miss Me, Alex Produkt, Mathieu Connery and Le Diamantaire.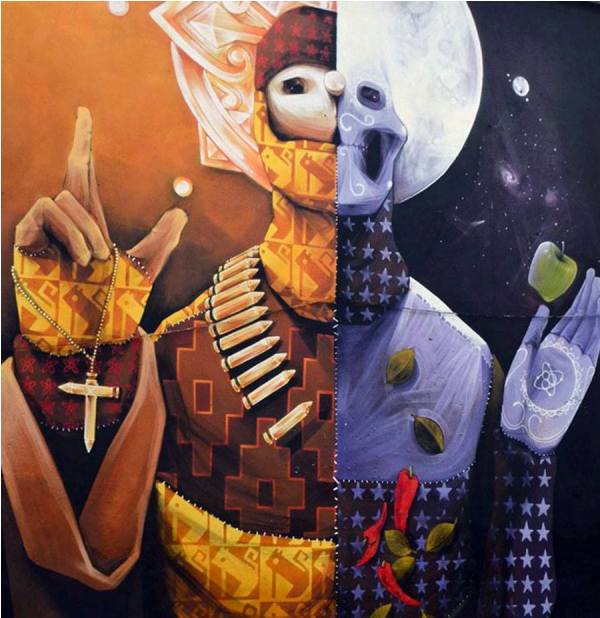 Installations & Exhibitions
MURAL festival will be accompanied by a rich artistic program of installation projects and exhibitions. Along the Boulevard, visitors will be guided by labels made by the artist Jeremy Shantz, while learning about Montreal's cultural live from an impromptu wooden wall covered in pasted posters, visiting small shops and boutiques where they will be able to buy souvenirs and interesting memorabilia, and seeing artwork being created along the way. Tarot card castle, life-size room installations within a container, sculptures and interactive projects will all be dotted around the area.
Visitors should not omit to view exhibitions by Momo, Peter Schmittson, Jeremy Shantz, Laurence Vallieres, and other participating creatives. An interesting occurence will be the Two-Faced Bastards project, consisting of a large scale wooden piece made out of strangely shaped panels, which is to be painted simultaneously by two artists, Peter Ferguson and Dorke.
An environmental statement will be made in a giant stamp to be created during the festival by Maxime Fortin. He will emphasize the impact of individual and collective choices on the environment, while executing his big stencil piece.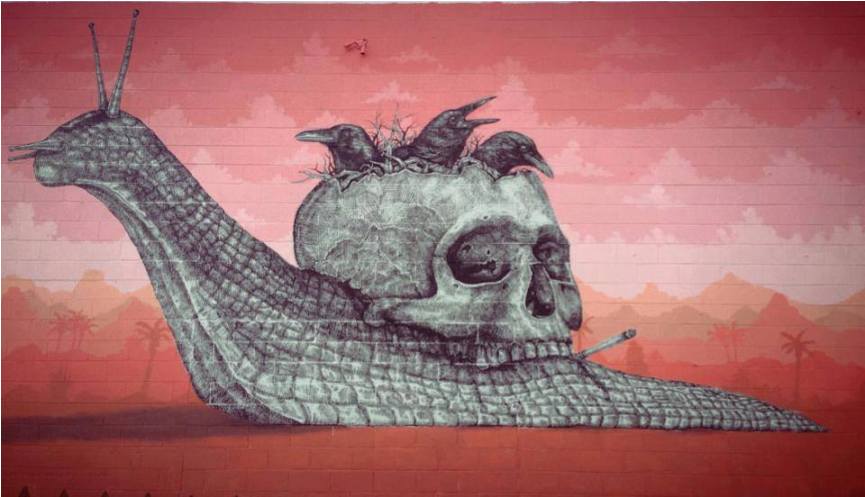 Musical Party
Numerous musical performances will also be held, with local and international performing artists in the lineup, while the soundtrack of the festival will also be produced.
Sounds and visuals will merge and create the immersive experience for the art aficionados, all free of charge, honoring the city of Montreal, its boulevards and urban art traditions.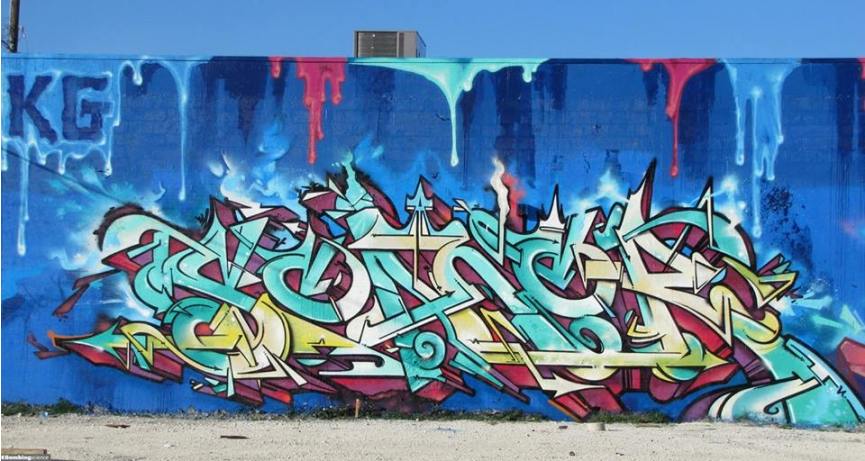 Cinema
A fresh edition to the second issue of MURAL festival will be the Cinema program, featuring screenings of series of documentaries at the Montreal Excentris Hall. Through film projections, the visitors and participants will have the opportunity to walk through the history of street art, providing deeper insights and better understanding of the movement. Tickets for the movie screenings are set at $9.25, while the schedule will be published early in June.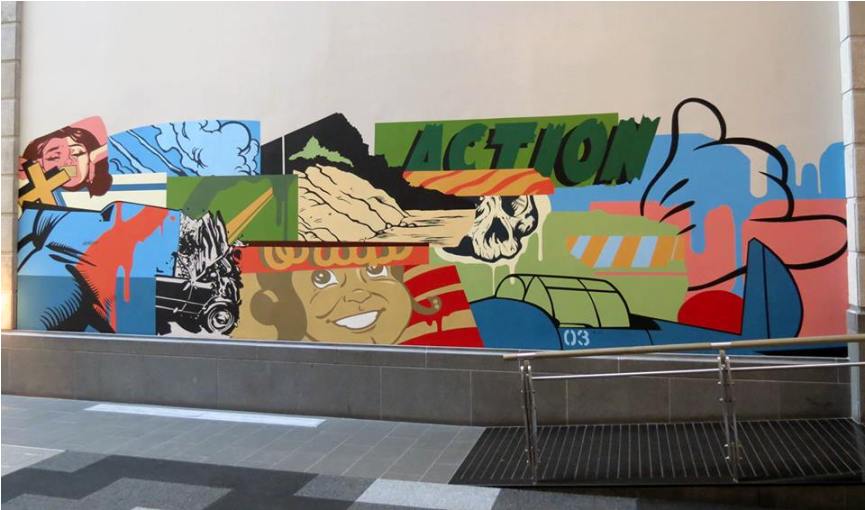 Follow These Galleries
New York City, United States