Street Art London App
First launched in March 2012, Street Art London iPhone app is now redone and upgraded into a version 2.0, available at the iTunes store. Since street art has become an important cultural interest of many London inhabitants and visitors, the app created by Street Art London and Geo Street Art was a necessary guide to these urban treasures. Optimized for iPhone 5, the new version of app requires iOS 6.1 or higher, in order to function properly as the ultimate directory of London's murals and graffiti.
Original and 2.0
This street art app represents a detailed indicator of the British capital's street art scene, and it includes specific biographies of artists. A lot of work and knowledge went into the original application, as all the pieces could be shared with friends since the beginning and Street Art London blog was readable directly through the app. Original app had around 600 images drawn from Street Art London's files, and work of over 90 street artists. The map interface of the app allowed users to navigate and browse among over 270 locations in London that feature interesting examples of British street art. New version of the app is updated, redesigned and it contains more locations, new info and art, as well as a home feed and easier accessibility.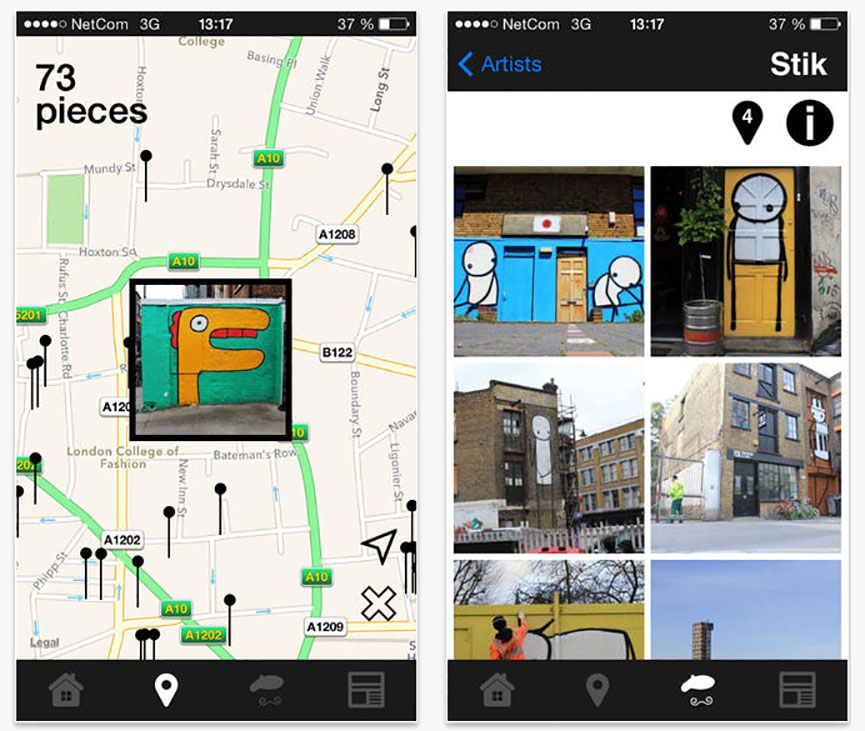 Features of the version 2.0 iPhone app
• Features of the version 2.0 iPhone app
• New locations with all new street art are shown on Home feed
• New design, new icons, new add ins
• Artist information interface is restored
• Shift from rectangular to square images
• Regular updates are made by Street Art London
• Map is frequently updated
• Map can now be filtered by artist names
• GPS tracker allows the easy location of street artwork by selected artists
• Elaborate catalog of images and street artists is available with an easy scroll
• All pieces can be shared with friends from the app via facebook, twitter or e mail
• Street Art London's News updates can be read through the app
• Glitches and bugs of the older version have been repaired
• Runs faster!
Street Art London & New York
Founded in 2011, Street Art London is dedicated to promoting street and graffiti art from London and from around the globe. Main goals of the organization are enabling and facilitation of connections between artists, institutions and the public achieved through coordination of festivals, public events, lectures, commissions and art exhibits. Huge public murals are also enabled by Street Art London, as they curate a 128m2 wall in Shoreditch, East London, featuring a different international street artist every month. The organization has worked with many acclaimed urban artists so far, some of them being RUN, Dscreet, Stik, Thierry Noir, Phlegm, ROA, NUNCA, Pablo Delgado, Liqen and REKA.The iPhone app is a result of collaboration of Street Art London and Geo Street Art. New York app is also available. More cities are coming!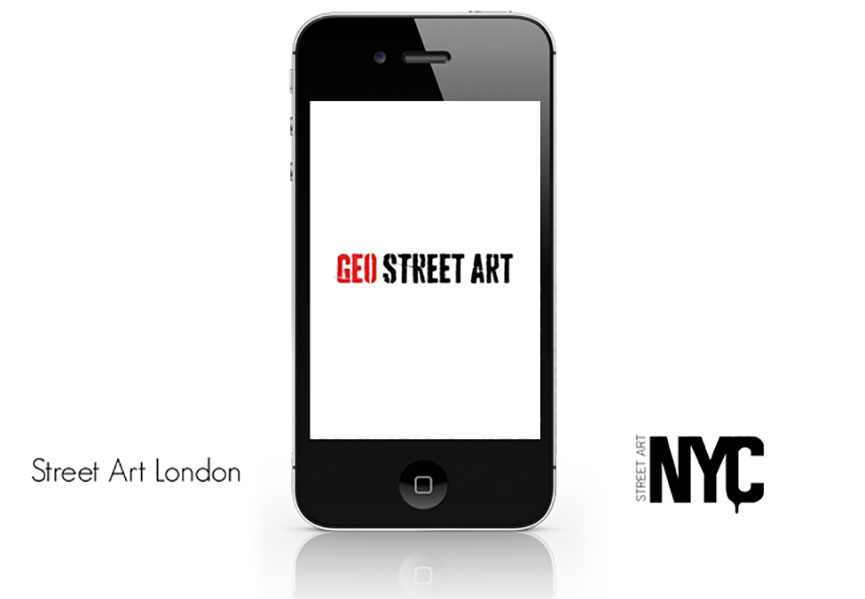 Pictures retrieved from: Geo Street Art
Follow These Galleries
Shanghai, China

Paris, France