D*Face's "Behind Closed Doors" is not only his fifth mural in Downtown Las Vegas, but his largest ever to date. His other downtown works are located throughoutthe Fremont East and have been curated by Justkids as well since 2013.
"I get to stay in many varied hotels in many cities, as such I've become fascinated with the comings and goings in these dwellings, the people, the stories, the lives that have been before,"
said D*Face. "I wanted to play and use the architecture to present a mural to the public that is both a reference to and, I hope, a homage to hotel life."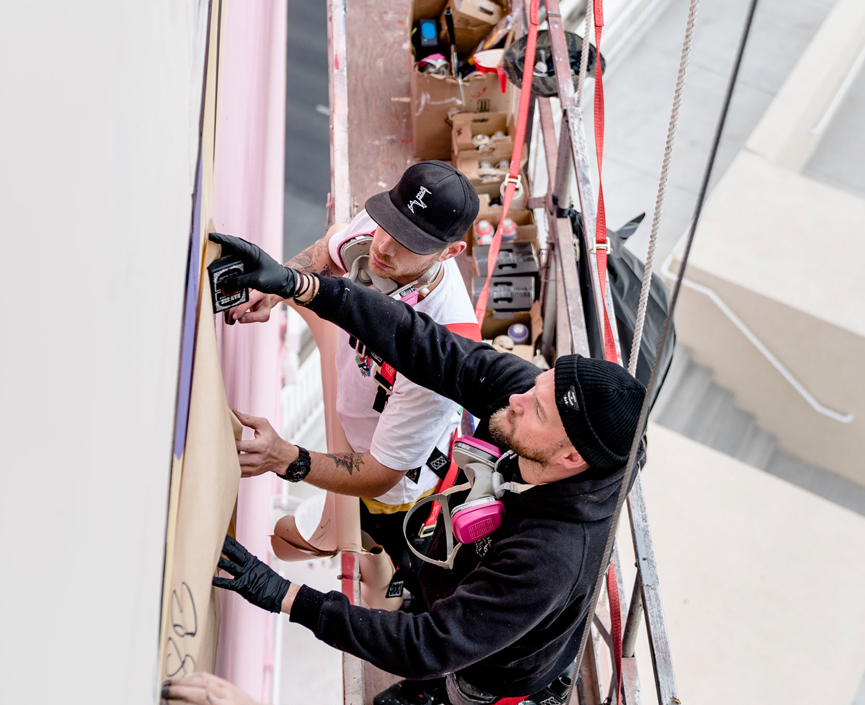 The result is a frightened Lichtenstein imagery revamped in a perfect twisted D*Face style, and a rising ornamental yet political hopeful Shepard Fairey responding on a conflicted turning point in Americas history. Two pieces of art that will change Downtown's for the years to come.