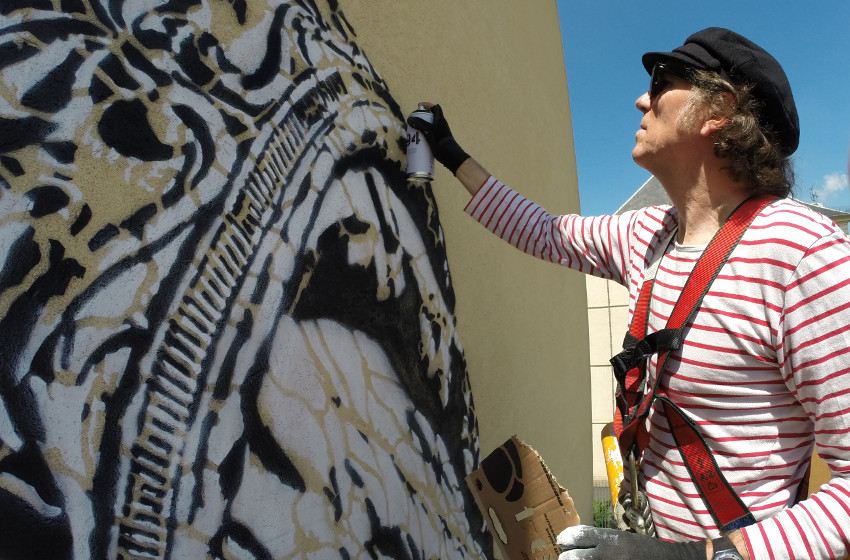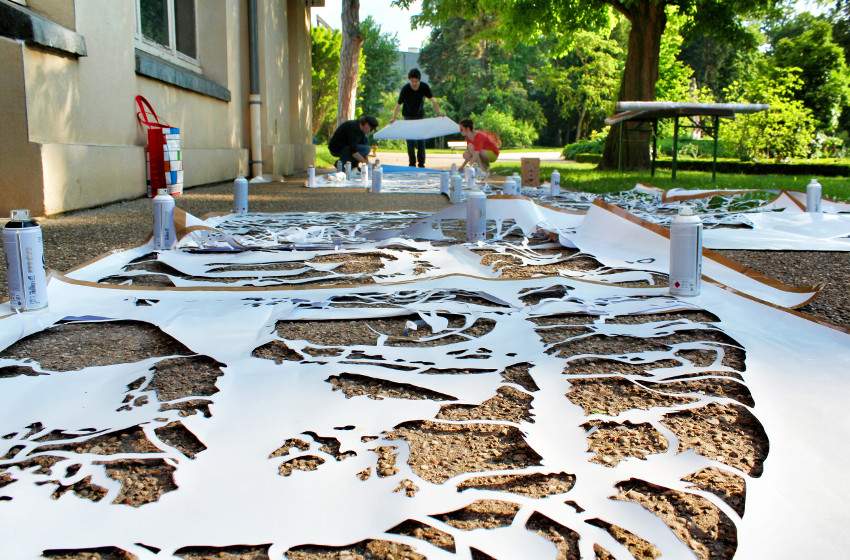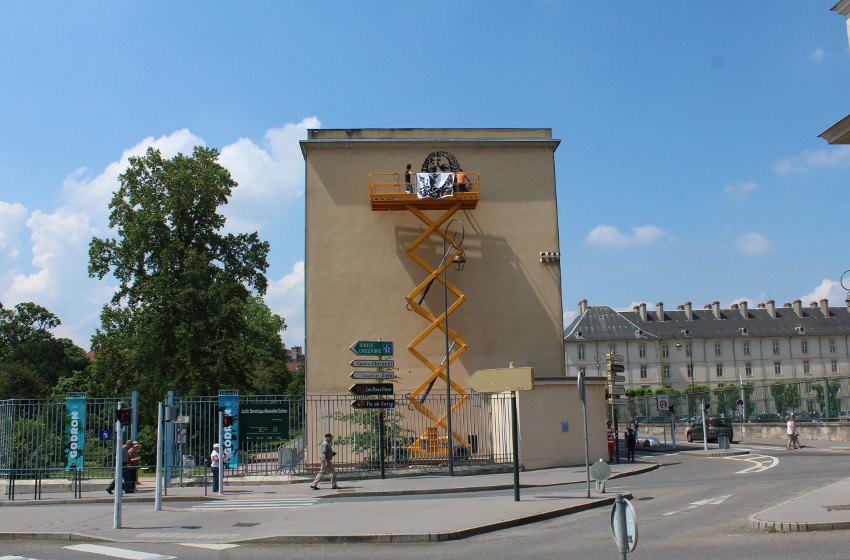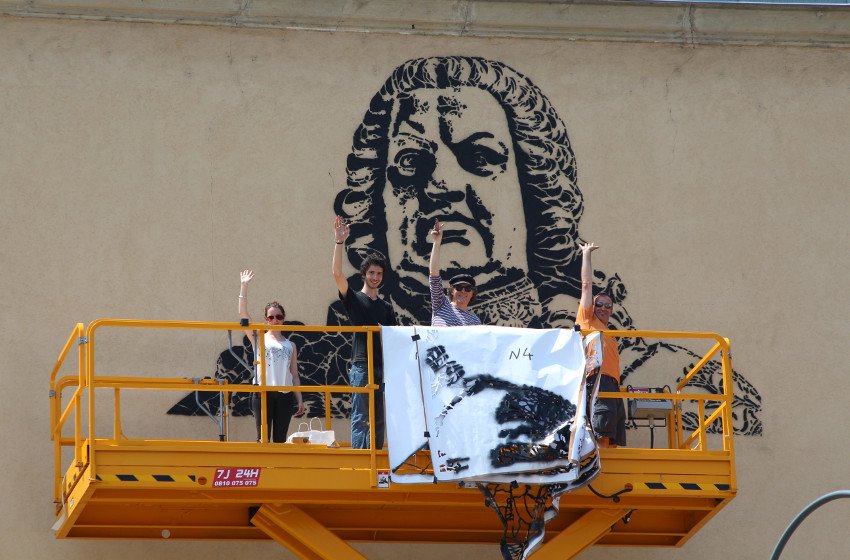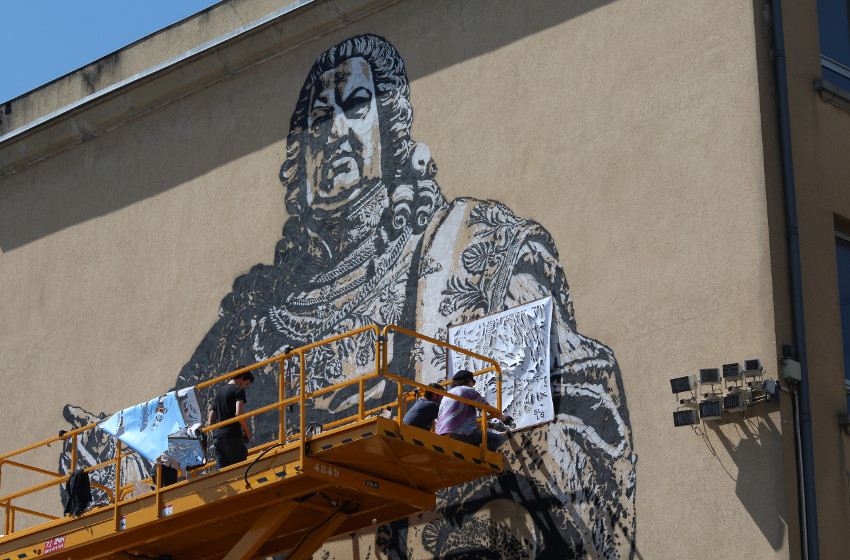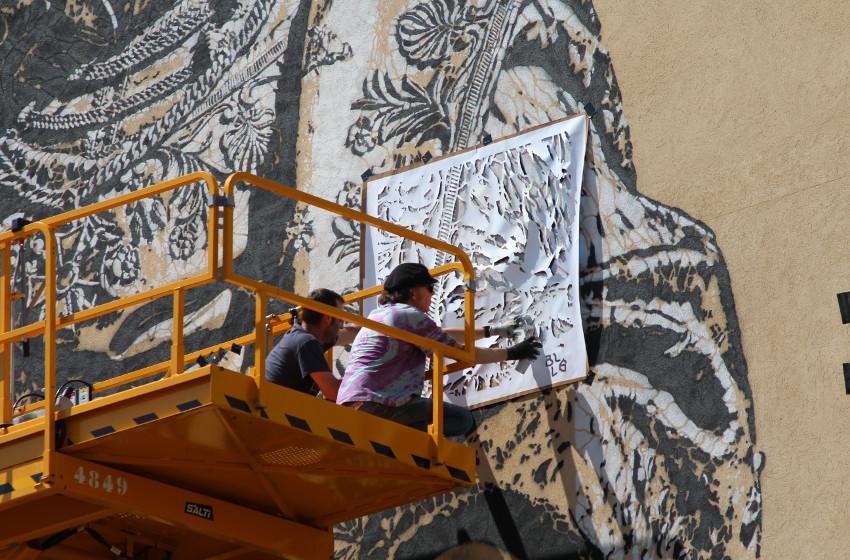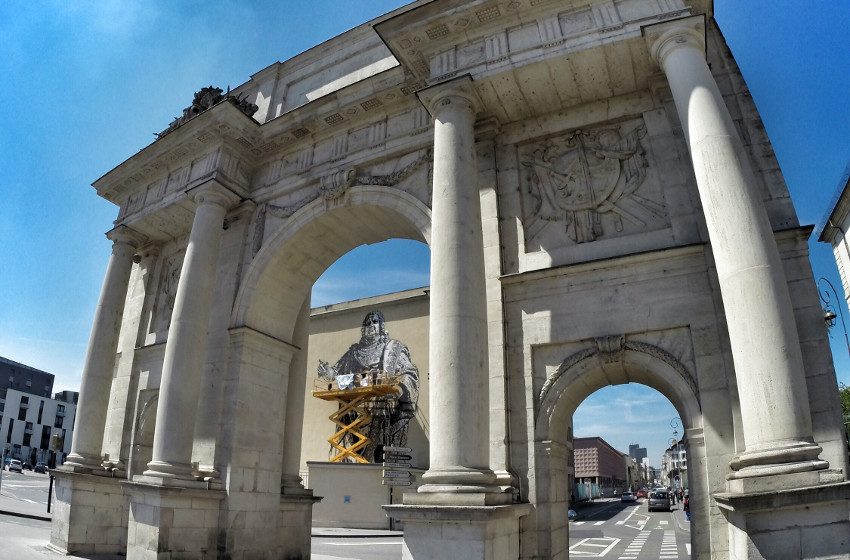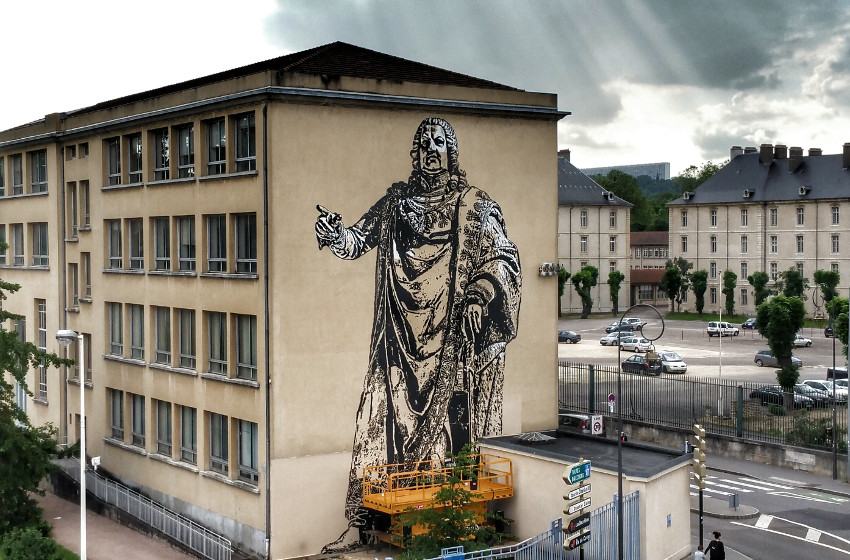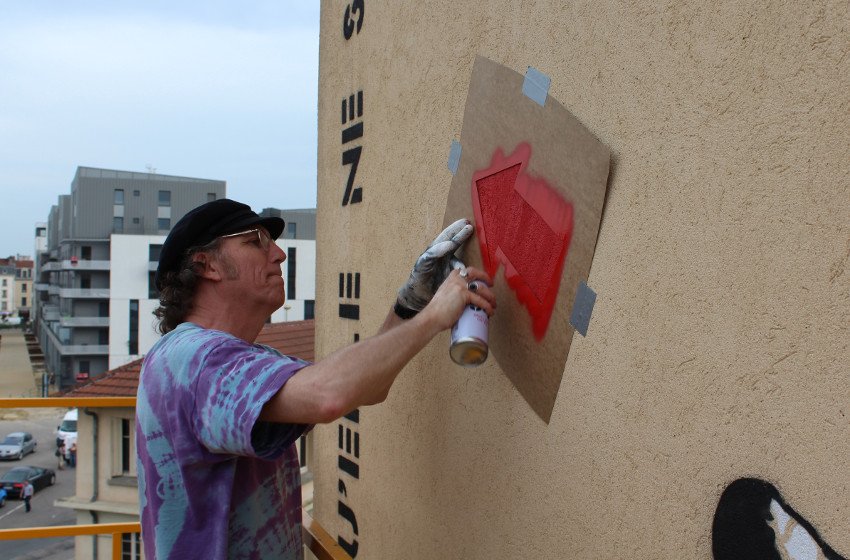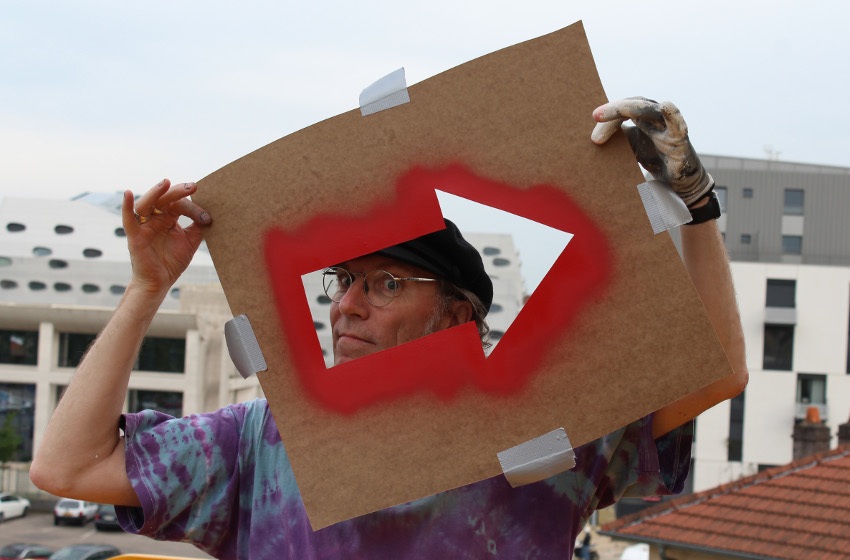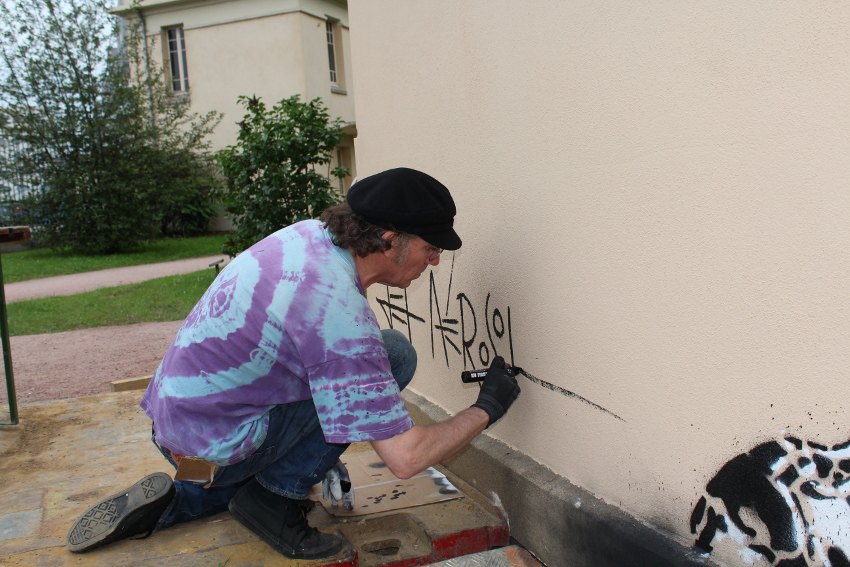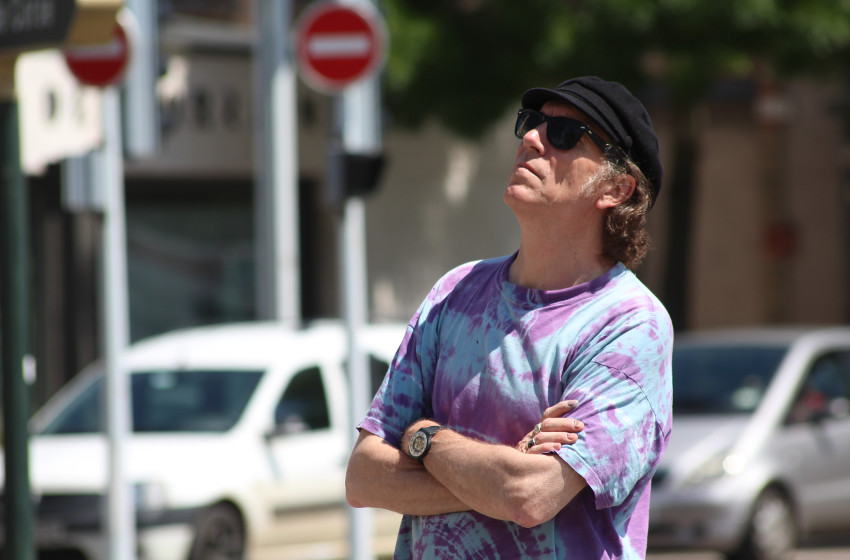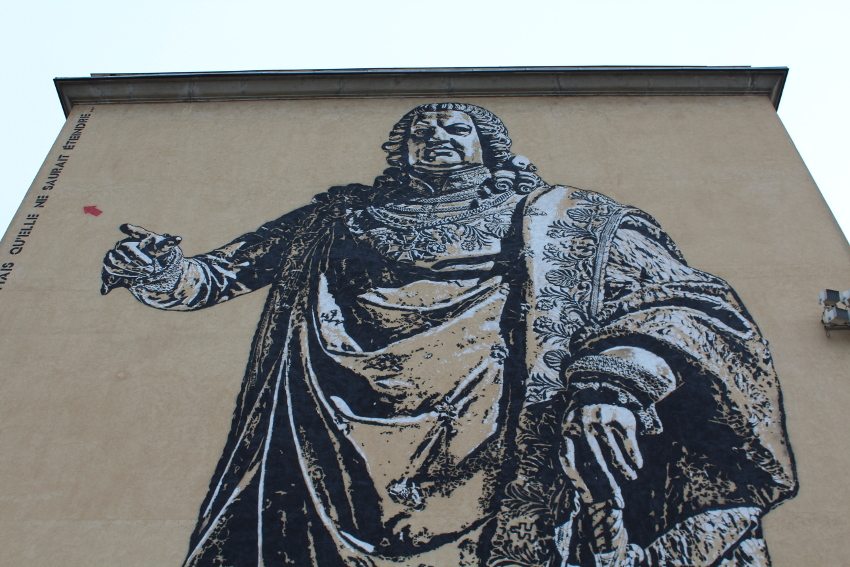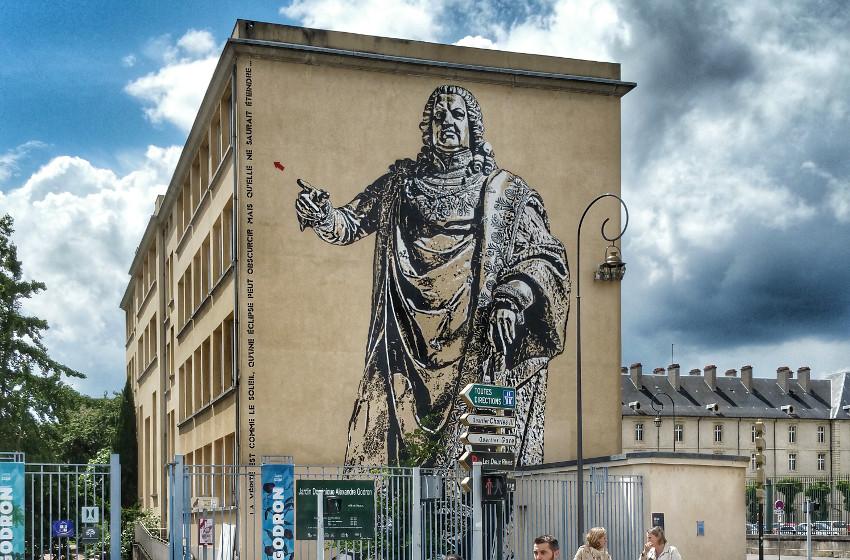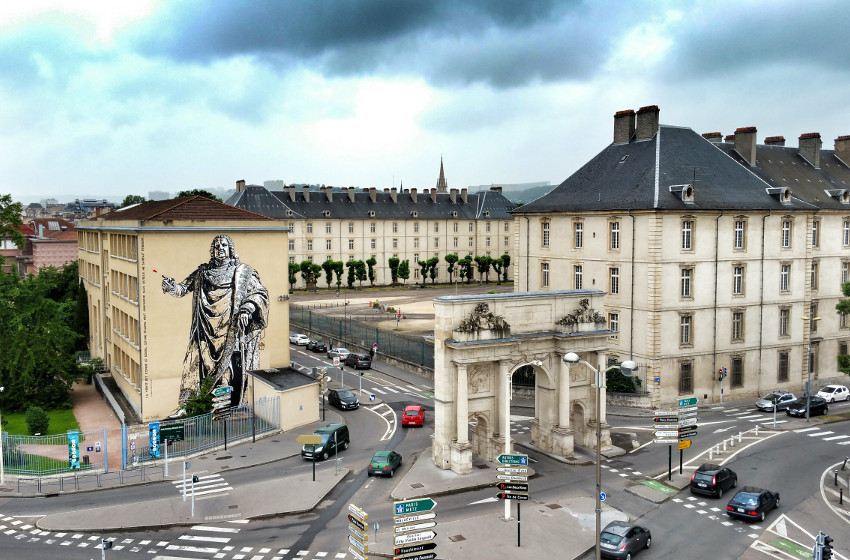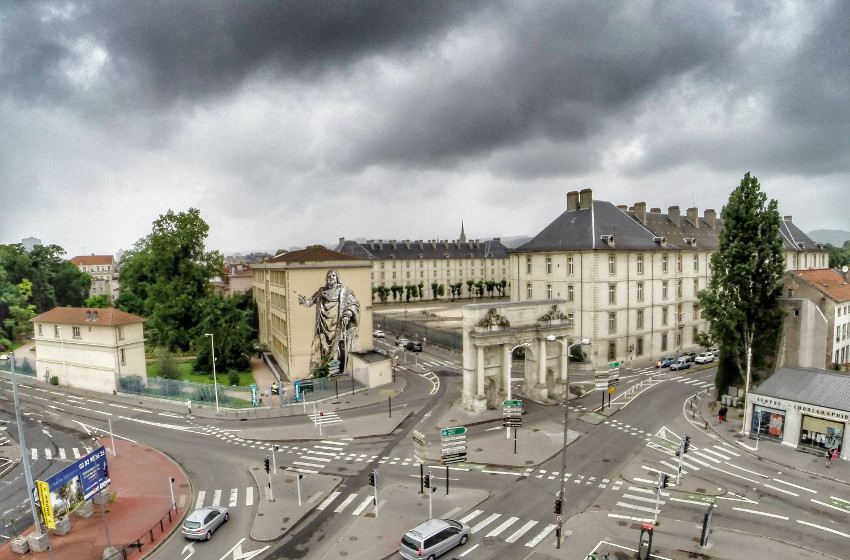 Stanislas Leszczynski by Jef Aerosol
One of the most noted artists in the contemporary art world, Jean-François Perroy aka Jef Aérosol visited the city of Nancy, France where he created a colossal new piece entitled Stan. The name wasn't chosen accidentally as the mural commemorate the 250th anniversary of the death of Stanislas Leszczynski, King of Poland, Grand Duke of Lithuania, Duke of Lorraine and a count of the Holy Roman Empire, who lived between 1677 and 1766. Upon his death, the region of Lorraine became part of the French kingdom.
With a size of 16 meters high x 12 meters width, the piece is located on a massive wall at the Place Stanislas, known colloquially as the place Stan'. It required 150 stencils, each measuring 150cm x 130 cm, cut by the local college students from the Lycée Henri-Poincaré. Eighty students specialized in art got involved and collaborated to the work. Using only black and white Jef Aerosol has used his masterful stenciling technique to create a striking new piece that fused classical art and the urban contemporary art. Local residents liked the piece so much that they absolutely want to make sure it stays as it was originally planned this mural would be ephemeral. This project was made in collaboration with Galerie Mathgoth from Paris.