Urban Art Winery
For the past few years, the winery Cave Fin Bec in Sion, Switzerland has held an art and wine event called myFINBEC with the aim to bring the world of art together with the art of wine making. Cave Fin Bec proprietor Yvo Mathier, has a passion for wine as well as art, and has created an event that brings both of these passions together as one experience. Each year the artists paint eight murals on 672 stacked wood wine crates (84 crates for each painting). These eight paintings are then printed as wine labels for a special limited edition organic wine from Cave Fin Bec. Then, each of the eight paintings are taken apart case by case, and these cases are filled with six bottles of wine, available to purchase through myFINBEC's shop.
BUY ART + WINE
myFINBEC makes the work of painters more affordable to people. People who purchase a case full of wine bottles via this project would own a piece of art, the crate being a unique piece of a mural. Additionally, the wine bottles include a label to match the artwork that their crate derives from. The concept BUY ART + WINE offers wine lovers and art lovers to enjoy the original work of art while drinking excellent wine in their homes.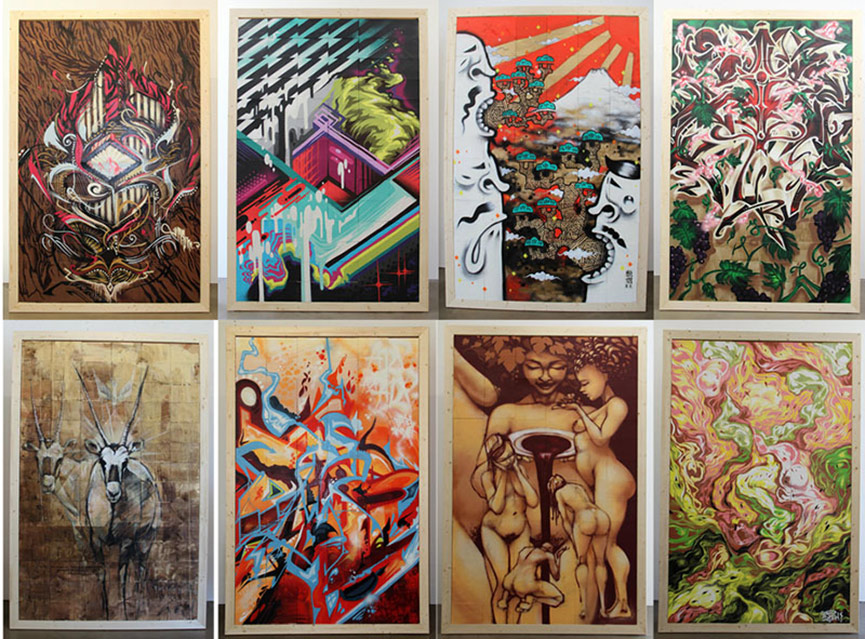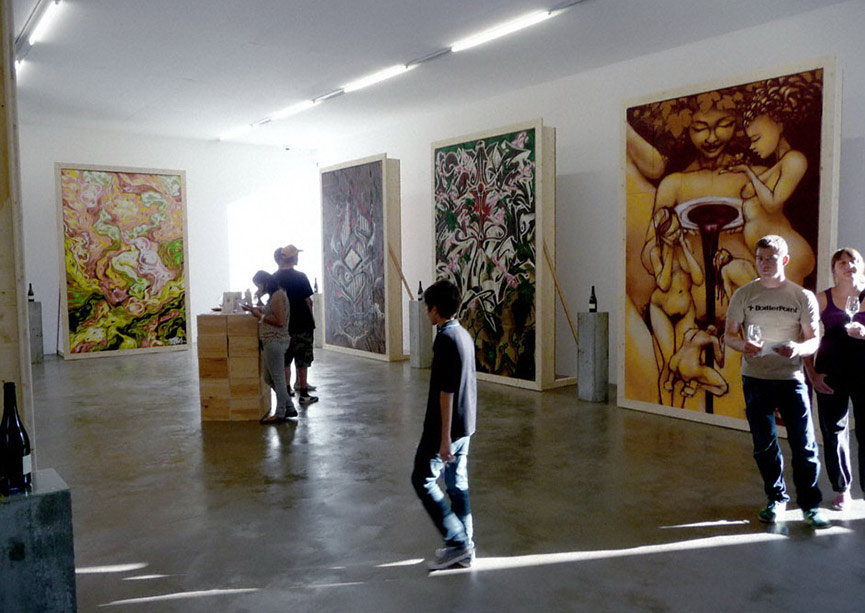 History
The first myFINBEC featured famous names like Revok, Mode2, Faith 47, Askew One, ESOW, JASM, TRD1 and Demes came to Cave Fin Bec and painted the eight wine labels for six different wines. After 24 hours of painting there was a public art show at the winery. In 2013 myFINBEC was as a solo show by artist David Choe from Los Angeles. Choe was given several walls of crates to work with, allowing him to create multiple paintings across hundreds of boxes. All eight murals were painted in a week with an art show held at the winery on June 8, 2013. David Choe's paintings for myFINBEC 2013 had a huge impact visually and also made excellent wine labels.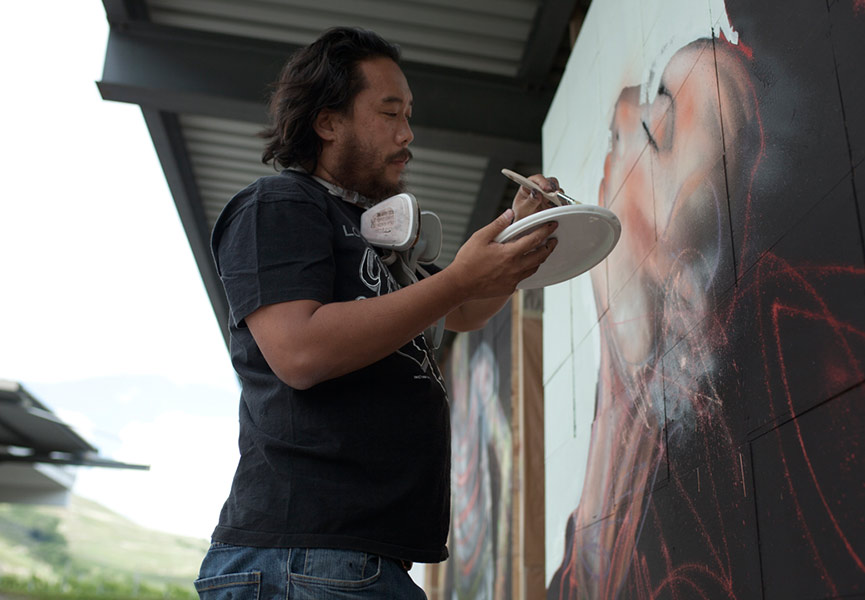 MyFINBEC 2014
myFINBEC 2014 will be held on May 31. Four well-known artists, C215, Etam Cru, Herakut and Vhils, will gather at the winery Cave Fin Bec to paint murals that will be used as the artwork for Cave Fin Bec labels. What's more, the paintings from myFINBEC 2014 event will then start on a European tour to several cities.
For more details visit www.myfinbec.com