NADA in New York 2015
One more fair puts New York City at the very center of art scene in the world during the spring season, almost like Miami couple of months ago (just recall fairs, such as SCOPE New York 2015 and Independent Fair New York 2015). This time it's NADA in New York 2015. NADA Art Fair is strongly dedicated to the celebration of the new and innovative international talents and it is the only American fair ran by a nonprofit organization (New Art Dealers Alliance collective of contemporary art dealers, established in 2002). The fair is widely recognized as the preeminent alternative assembly of the newest and strongest international art galleries dealing with emerging arts. NADA New York is dedicated to showcasing new art, and to celebrating the rising talents from around the globe. Therefore, NADA fair is a perfect place for art collectors and art lovers to feel the trends and follow the latest developments on the market and art scene.
NADA in New York 2015 will include 100 galleries, including 27 first-time exhibitors. Apart from the regular program, NADA in New York 2015 will also have a series of performances and conversations. These events will be held at the newly designed stage and throughout the fair. A special supporting program, entitled NADA x PAOM  NADA x PAOM will be organized, with an artist-designed, limited edition line of clothing and objects featuring artwork by three contemporary artists, each represented by NADA galleries. Also, At NADA in New York 2015, Aeromoto and Wendy's Subway will present A+WS, a collaboratively curated library and reading room​ designed by Tyler Polich and Hannah Wilentz​, with a specific focus on arts books, periodicals and exhibition catalogues by Latin American publishers. Supporting program also includes Eyes in the Sky Hold 'Em private poker lounge, The Poetic Act, and Vielen Dank♥ für die Blumen program.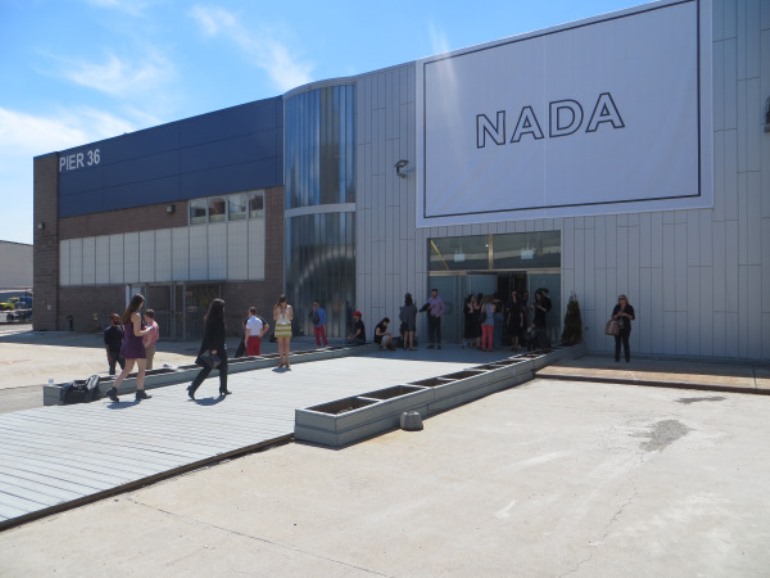 NADA in New York 2015 Highlights
Among many amazing exhibitors at NADA in New York 2015, there are some booths that will certainly attract a large number of visitors. Some extraordinary works, with artists practicing great arts, will be presented by David Risley Gallery, Galerie Christian Lethert, Michael Thibault (will present works by Andrew J. Greene), David Petersen Gallery, Rawson Projects, Shulamit Gallery, Louis B. James, Jack Hanley Gallery, and many others. Galleries participating at the Project section include: Grand Century, New York; Kristen Lorello, New York; SMART OBJECTS, Los Angeles; Signal, Brooklyn; christian berst art brut, Paris, and many others.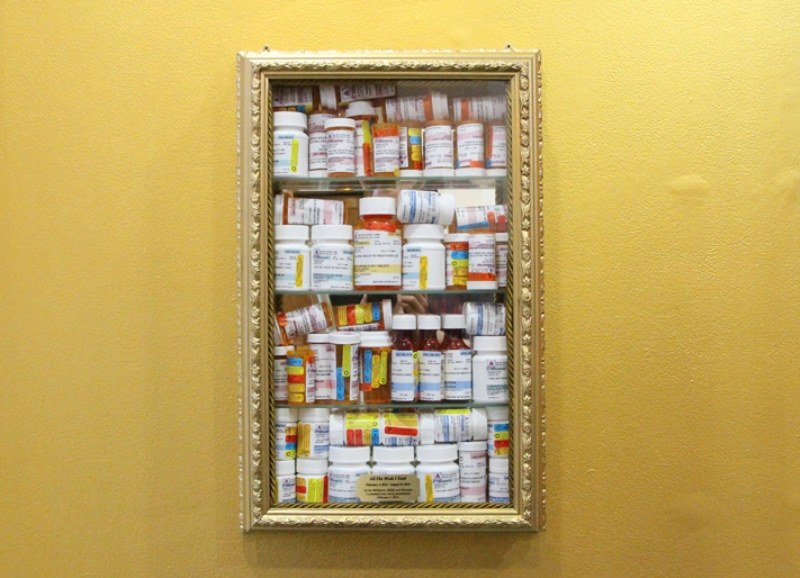 NADA in New York 2015 Supporting Program
During NADA in New York 2015 art fair, visitors can enjoy the Poetic Act – staging a language intervention all weekend throughout the fair, writing their way through the fair's landscape by populating the hashtag #NADAdrift on Twitter and Instagram. The result will be a long-form, collectively-authored, digital poem. Another program is a product of collaboration between Melissa Brown and Where – Eyes in the Sky Hold 'Em. It is an off-site, private poker lounge that will operate during NADA NY. Invited artists will wager original artworks in winner-take-all rounds of Texas Hold 'Em. Don't forget to visit A+WS, which we already mentioned. Finally, NADA Presents will host some amazing speakers in a series of discussions and talks, which will be organized during the fair, with performances and other interdisciplinary programing.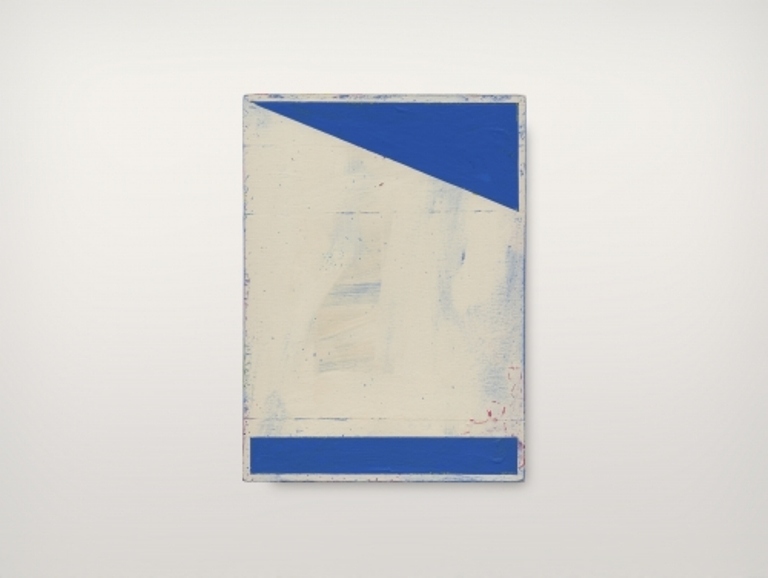 NADA in New York 2015 – Practical Information
NADA New York 2015 will be held at Basketball City at Pier 36 on the East River. Opening preview (by special invitation) will be held on May 14th. Admission is free and open to the public. NADA New York will be held from May 14th until May 17th in New York City.
Sign up for My Widewalls, and be informed about upcoming art fairs!
Featured Image: NADA New York 2014 (courtesy of artnet.com)
All images used for illustrative purposes only.