Speerstra Gallery Showing: NadaOne
David Duvoisin aka NadaOne is Swiss graffiti artist, one of the first graffiti writers in his country, starting at the age of 14.  Apart from being active member of Urban art scene, NadaOne is working closely with toys manufacturers on new designs, and as a product of those collaborations, the world has see the iconic KID666 limited edition vinyl toy, and working on commissions from brands such as Nestle, Honda, Ecko, Redbull, just to name a few. But, for his first solo exhibition at Speerstra Gallery in Bursins, Switzerland, he did something new. NadaOne will be presenting his True Colors exhibition, works he made in 2014 and 2015.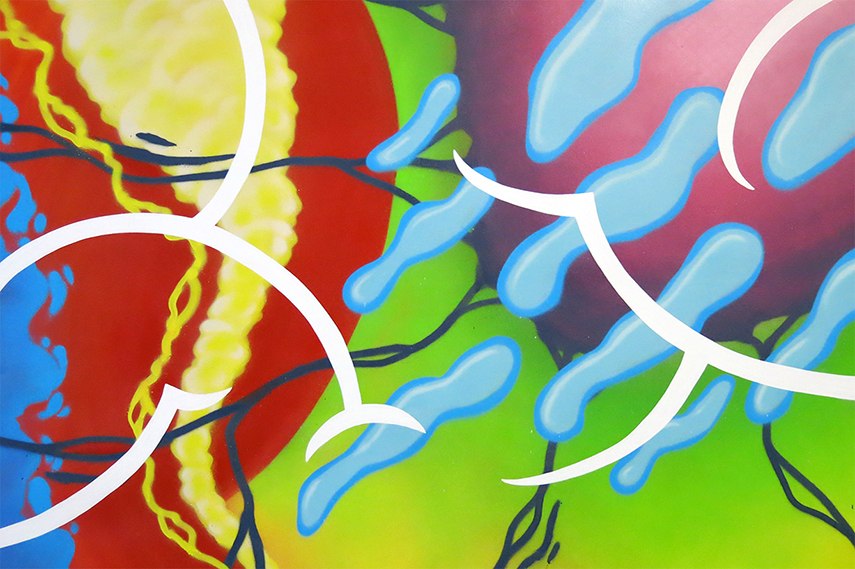 NadaOne and Pure Graffitism
NadaOne's experience in graffiti art allows him to push boundaries in terms of painting techniques, developing his own over time, achieving recognizable strokes and patterns. He is stranger to no styles, characters and background, allowing him to stay always fresh, but at the same time true to himself. Conquering all scales and surfaces and creating a attention-grabbing experience, grasping the viewer's gaze and mind. For True Colors exhibition at Speerstra Gallery, he created a body of works containing no particular characters and narratives, a study on pure graffitism which was building up throughout his long street art career. Playing with the pure painterly elements from the graffiti vocabulary, he is leaving observers to witness such a versatility in techniques and styles. Maybe the idea behind the title seems vague at the first sight, but letting NadaOne to moderate your perception will bring you closer to him and to the edge of truthful deduction.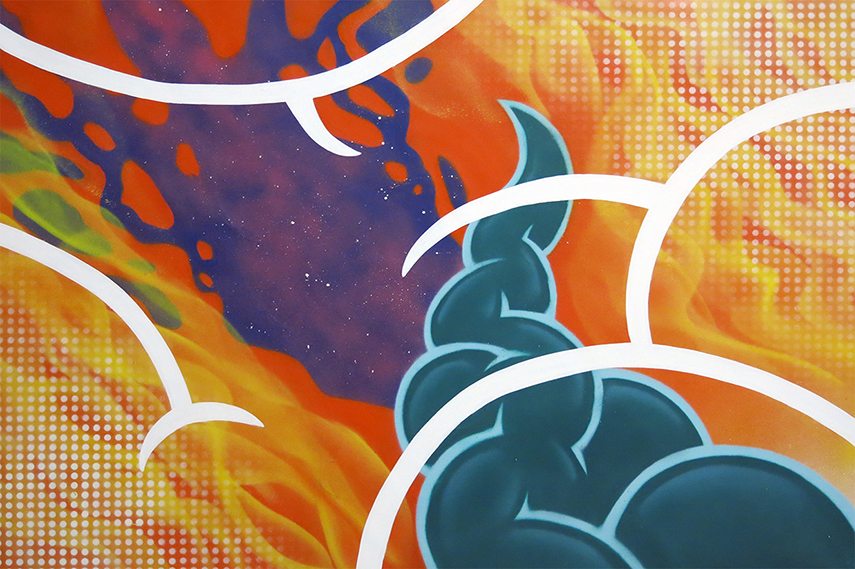 NadaOne as an International Reference
NadaOne, being so long and so much involved in the graffiti art scene, became one of the most recognizable street artists of our time, having as an aftermath the fact that he was collaborating with many big companies on commissioned work. He has done multiple jobs for Honda, Nestle, Marc Ecko, Pixar, Sony, as well as toy designed for several different toy producing companies. Besides his commercial involvement, NadaOne has also represented crews like the MAC, AM7 and the Team ALOSTA. Alongside that, he is teaching new writers secrets and practices he learned empirically throughout his career. Traveling all over the world in order to participate on various festivals put him into constant contact with some of the greatest writers and made him a frequent topic of the articles in magazines.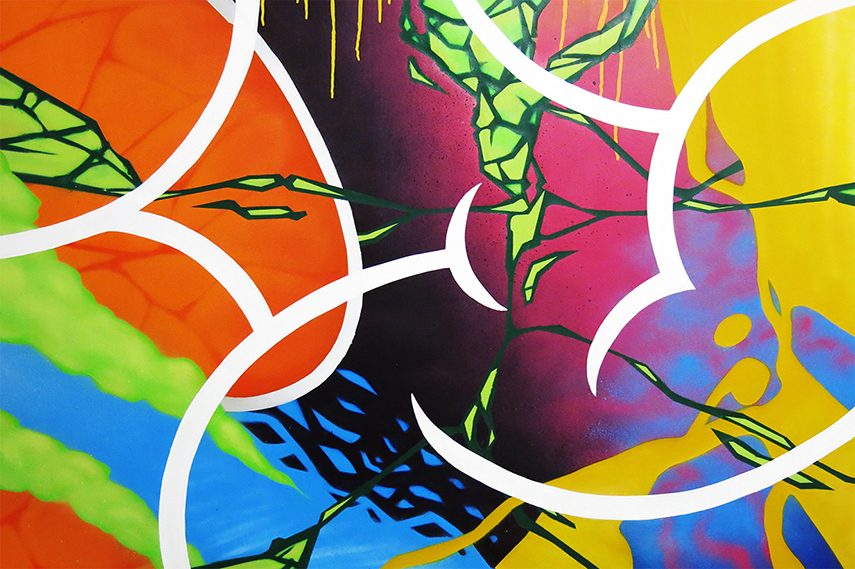 NadaOne at Speerstra Gallery
Only recently, a wish to exhibit more personal artworks on canvases emerged from the inside. New visual ideas were a transformation from the exterior into interior, and off the wall onto the canvas, expressing himself in a different manner, but impressing the viewer with the same or larger intensity. His first solo exhibition at Speerstra Gallery in Bursins, Switzerland captures the decisive moment of change, showing its new true colors. True Colors will be on display from May 22 until June 27, 2015. Prices of the artworks at this exhibition range from $1680 to $6200.
Be sure not to miss this decisive or any other decisive moments by signing up for MyWidewalls now!
All images are courtesy of Speerstra Gallery.