Nancy Dwyer at Sandra Gering Inc.
The influential Sandra Gering Inc. in New York (home to such exhibitions as Strategies of Non-Intention: John Cage and Artists he Collected and the wonderful Supernatural by Todd James) have announced a forthcoming exhibition at the Sandra Gering Inc. gallery by the American contemporary artist Nancy Dwyer. Part of the so called The Pictures Generation, which was a name of an exhibition at The Metropolitan Museum of Art in 2009 and then used to label the generation of artists exhibited centred on their appropriation of images (more can be found in this article Authorship in Art – The Victim of Appropriation) and includes along with Nancy Dwyer, Cindy Sherman, Barbara Kruger, Robert Longo, Richard Prince and Sherrie Levine (whom you can read about in Sherrie Levine Recontextualizes).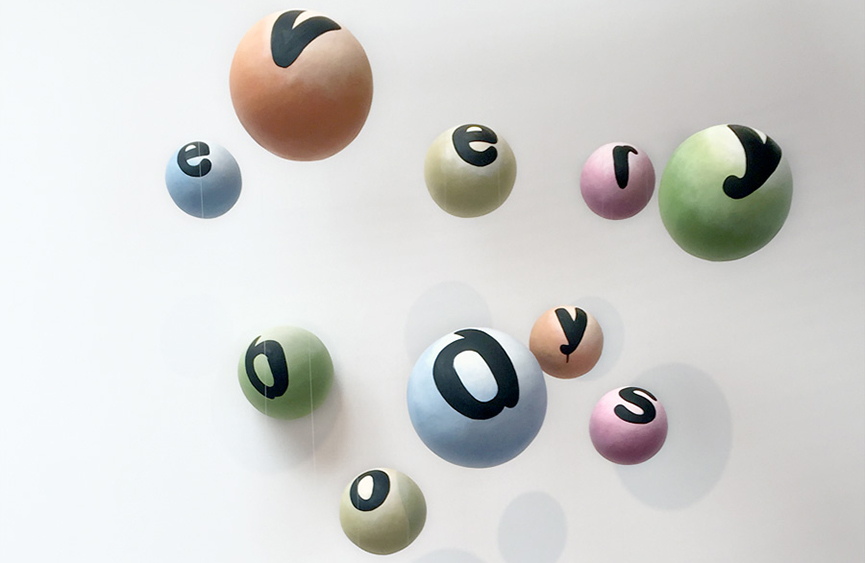 Nancy Dwyer Explores Language and Perception
In her second solo show with Sandra Gering Inc, Nancy Dwyer continues her artistic exploration of language and perception by using everyday dialect in her word objects created with a variety of materials that relates to her affection for the average working person and her commitment to the accessible. Core to the artworks of Nancy Dwyer is her long based interest in incorporating text into her creations (Check out UK street artist Ben Eine in this Heartfelt article for text based paintings) that investigates the objective and subjective qualities of using everyday text in artworks. While Nancy Dwyer has developed her work from appropriation of images (you can read more about the subject in Age of Appropriation), Dwyer continues to be inspired to create her 'word sculptures' from what she sees in contemporary American culture with pieces such as Big Ego II in 2010, a giant inflatable sculpture of the word ego. Her forthcoming solo show at the Sandra Gering Inc. gallery will find the works of Nancy Dwyer manipulating scale, colour and repetition in the forms of printed wallpapers, furniture like elements and abstract forms and incorporating ideas such as reversing foreground and background to bring new meanings to the way the work is read.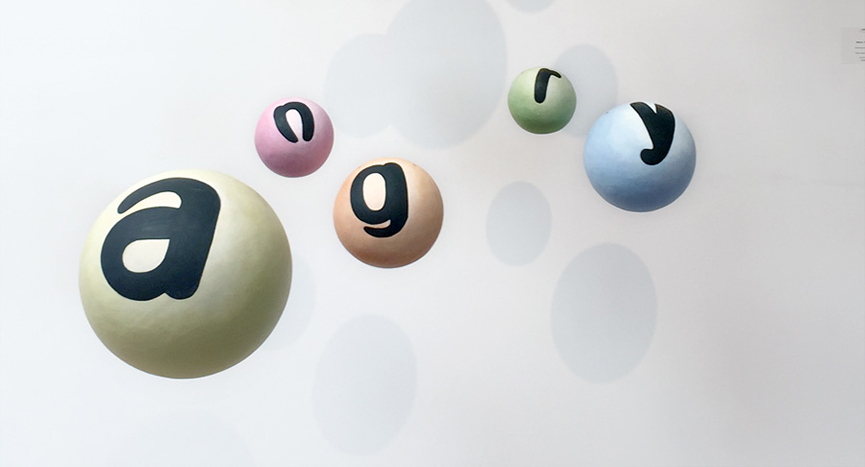 Nancy Dwyer's Art
Born in New York City, 1954, Nancy Dwyer became recognised in the mid 1970's as part of the generation of artists known as The Pictures Generation (you can watch postmodern artist and photographer James Welling in this Hammers Lectures video who was considered part of the group) with some of whom she co-founded the Hallwalls Contemporary Arts Centre in Buffalo, New York, 1974. The Pictures Generation became noted for the appropriation of mainstream images (you can read an interesting article titled The World of Artists Assistants about who creates art and authorship), and incorporating them into their own artworks often using irony and dark humour while questioning the pop culture of their generation. In the mid 1980's Nancy Dwyer used her skills, obtained while being a commercial sign maker, to start making her renowned word sculptures, such as her table from aluminium that when read from above spells out the word killer (KILLER 1991). For the last twenty five years, Dwyer has been successfully exhibiting her sculptures, paintings and multimedia installations to an international audience.
The Nancy Dwyer solo exhibition will open at Sandra Gering Inc. on January 20th 2015 and run until February 28th 2015.
For all the latest exhibition news sign up to My Widewalls today.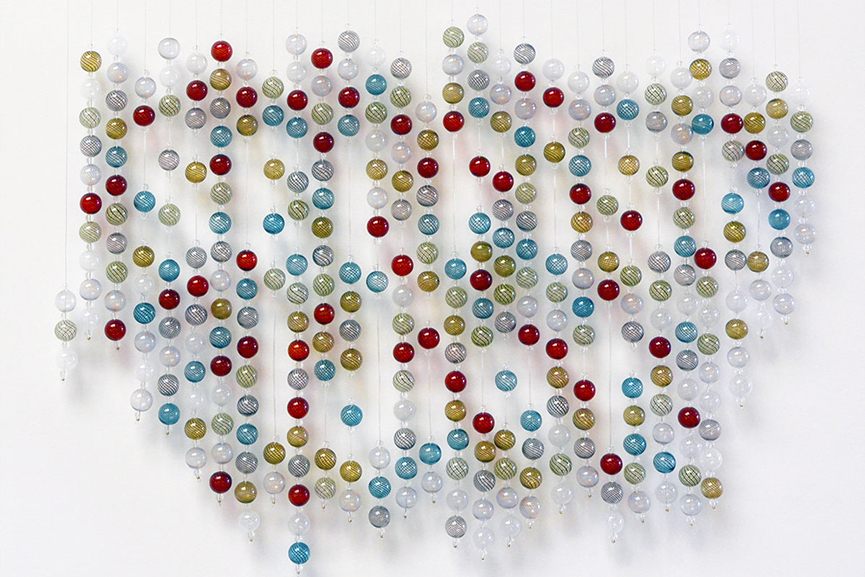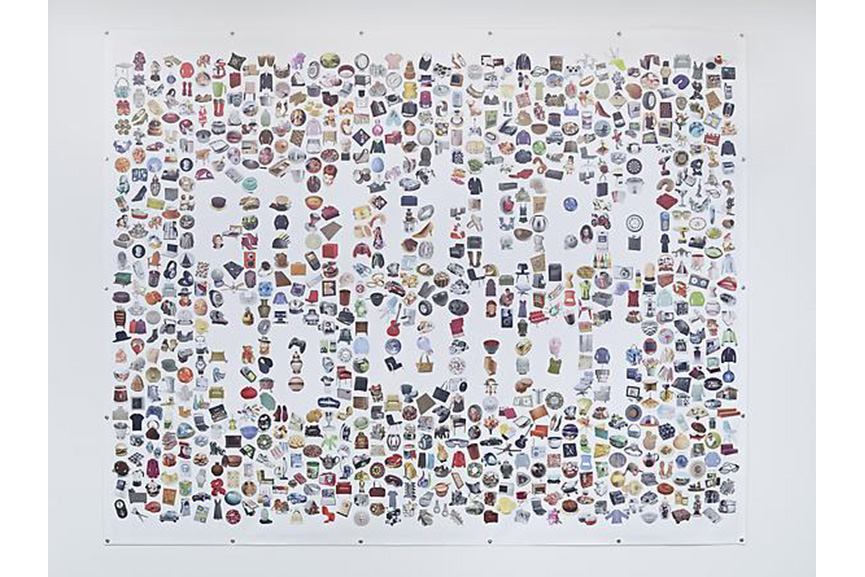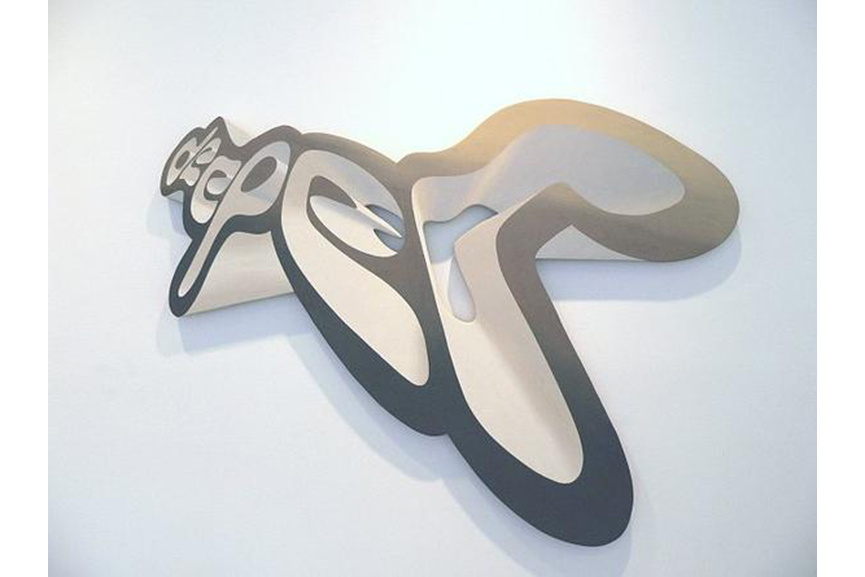 Last two images for illustrative purposes only.
All images courtesy of Sandra Gering Inc.
[mc4wp_form]
Follow These Galleries
New York City, United States