Narrative Street Art
From colorful miniatures of Pablo Delgado, through Levalet's characters in black and white on a human scale and Bault's half organic half mechanical monsters, up to Saint-Oma's drawings – this is how the story of the current exhibition Narrative Street Art at Le Cabinet d'Amateur goes. The exhibition foregrounds Pablo Delgado while three other artists have the status of participants, perhaps because we know them too well. Originally from Mexico, Pablo Delgado lives and works in East London. Pablo Delgado emerged in the urban art scene with his miniature paste up scenes in 2011 and is already one of London's most famous street artists. Initially, Delgado's early work consisted only of tiny doorways pasted up around the walls of East London. Soon, he began to expand his paste up scenes into short stories, meticulously installing humans, animals and objects to create small surreal and humorous scenes, and the cultural capital of the world, London, loved it!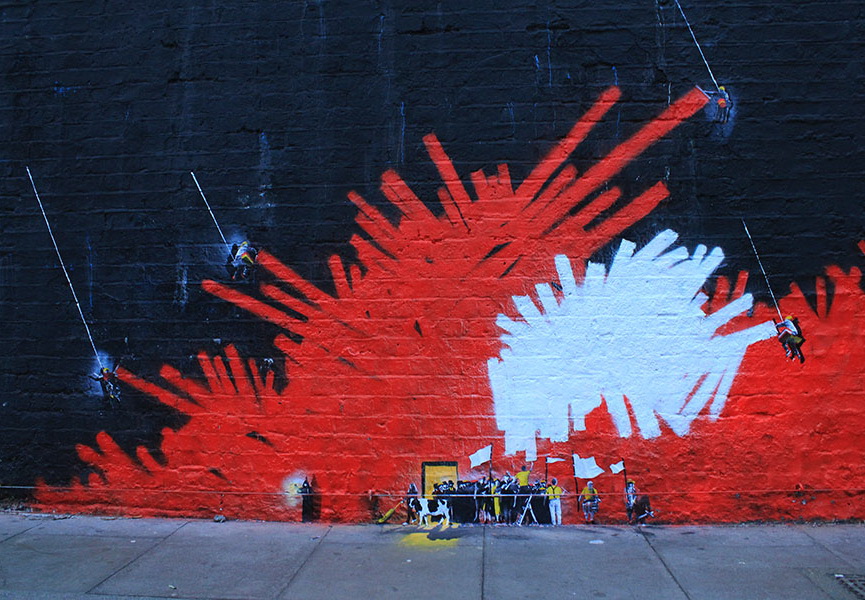 A discreet storyteller
Delgado carefully selects his workplace. Instead of painting monumental murals, he chose to play hide and seek with the public by putting his fantastic miniature stories at our feet. Pablo Delgado is a discreet storyteller. His scenes are metaphors, unique surreal narratives filled with people, animals and furniture with a touch of humor and irony. Once glued to the bottom of the walls, Delgado gives his stories a lifelike quality by painting black shadows on the pavement.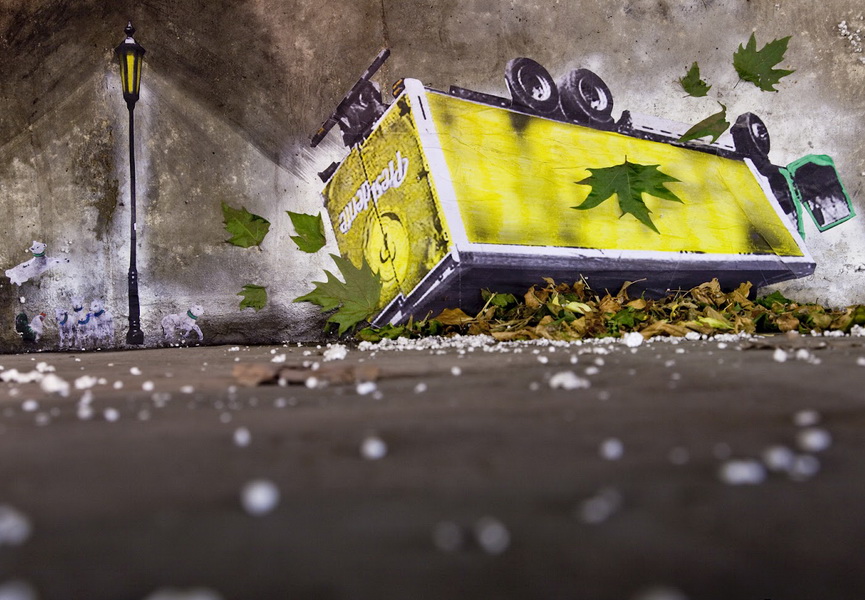 In just three years, Pablo Delgado has earned the adoration of all those who are looking for his new interventions in the streets of London. Delgado recently exhibited in his home town at the Howard Griffin Gallery and this July he brought a bunch of paintings and collages to Le Cabinet d'Amateur in Paris. There's only a few more days left to see Delgado's fantastic work. Besides him, at the show Narrative Street Art you'll also discover Bault's cabinet of curiosities populated by monsters and grotesque characters, Levalet's humorous and poetic scenes of everyday life and tragicomic observation of human condition in drawings of Saint-Oma.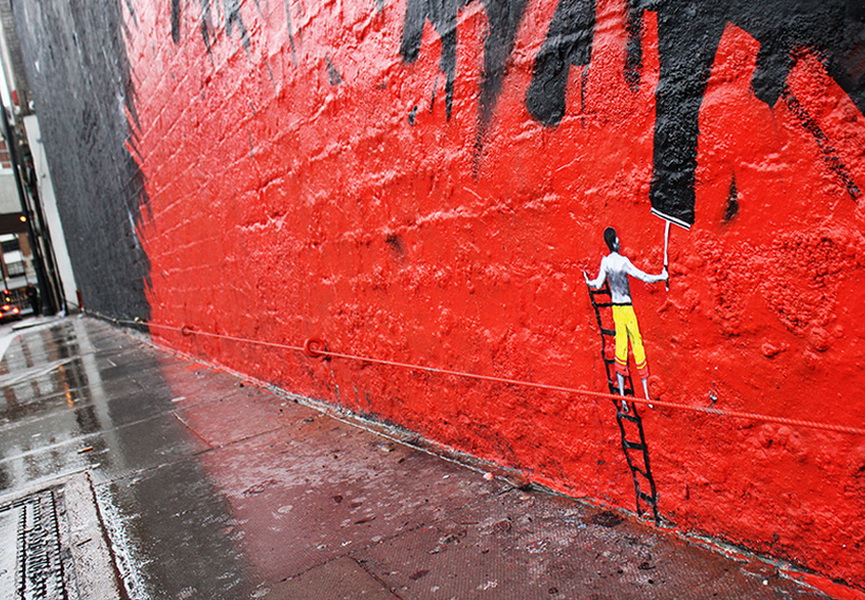 Follow These Galleries
Paris, France

Paris, France

Paris, France