Nasty Goreng
If you haven't heard of the amazing artistic duo Sheryo x The Yok before, you better inform yourselves because these two artists are, according to art magazines, one of the top 10 street artists in the world to watch. With their upcoming second solo show "Nasty Goreng" at Krause Gallery starting today, you'll be able to see how their work evolved during last few months. As a result of their constant upgrading and growing skills and techniques, Sheryo x The Yok they will introduce us to an ancient technique of Batik, combined with their unique style. Although very talented and gifted as individuals, when together their harmonic work gets a completely new direction, appearing as if they are one great artist.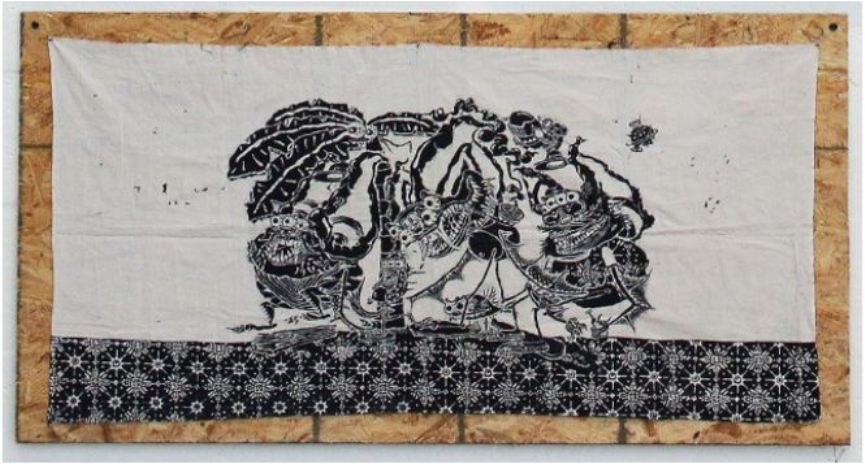 'Batik'
Although street art is their first love, their exploring nature led them to different places, cultures and experiments with old and local techniques, resulting in decorating walls all over the world – Vietnam, Cambodia, Singapore, Indonesia, Dubai, Miami, Atlanta, Belgium, Malaysia, Thailand, Australia and Mexico. After spending some time in the jungles of Java and learning Batik, Sheryo x The Yok decided to implement new knowledge into their work and show it to a wider audience. For the ones who don't know, Batik is a traditional technique of manual wax-resist dyeing applied to whole cloth, found in various countries, including Nigeria, China, India, Malaysia, Philippines and Sri Lanka; however, Indonesian batik is the most well-known. The duo found this method quite inspiring: 'Just as the Indonesian people used batik to tell stories of their everyday lives, myths and folklores, we too will be doing the same thing. We will be using this ancient technique as a vehicle to tell our story of our lives in Brooklyn and our misadventures to South East Asia.' Mixing these two processes, artists exhibiting in the Krause Gallery are hoping to give us a beautiful old meets new juxtaposition.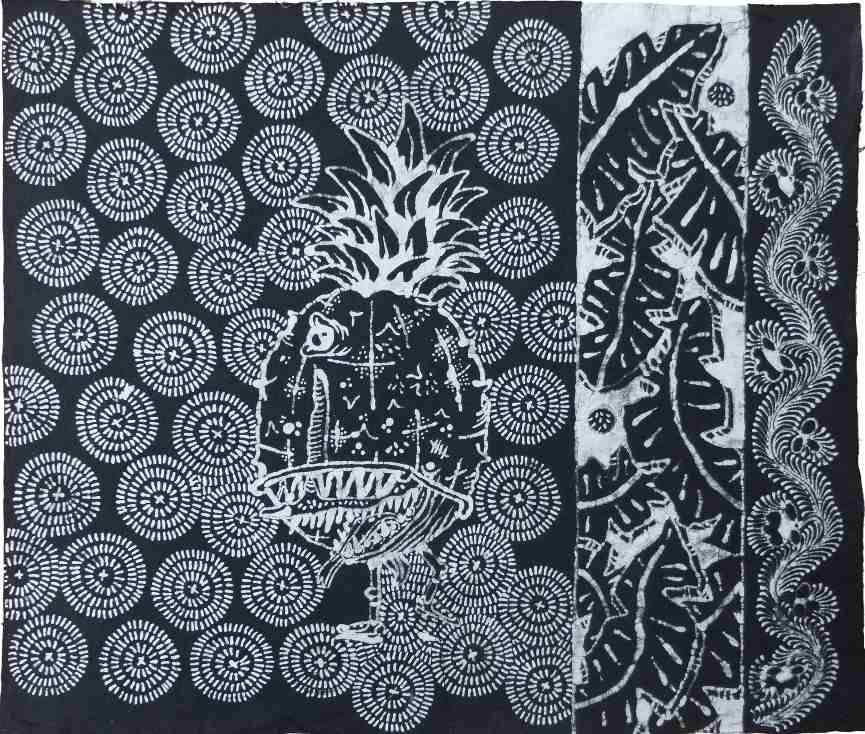 Painting Their Way Up
The Yok grew up in Perth where, after completing a Bachelor of Arts Degree, he became one of the founders of the Perth street art movement. Besides spray paint, he also works in other mediums, one example is his sophisticated illustrative style in his canvas work. His amazing works brought him to various places and provided a numerous possibilities for presenting his art, such as The National Gallery of Australia. Other half of the duo, Sheryo stated her artistic development in the streets of Singapore. In 2013, CBS NY listed Sheryo in the "6 women street artists you should know". In 2011 she moved to Cambodia, and in 2012 she moved to BrooklynNY to join The Yok, who had been living and working there since 2011. Since then, the duo have been delivering stunning works and paintings and contributing New York street art scene in a best possible way.
New York Nasty Goreng from theyok on Vimeo.
[mc4wp_form]
Follow These Galleries
New York City, United States