Scandinavian artists Nathalie Djurberg and Hans Berg Exhibition Opens in Oslo This January
Nathalie Djurberg & Hans Berg are an art duo known for their ominous, disturbing videos. Their uncanny artworks, that depict provocative erotic fantasies, full of brutality and abuse brought them to Berlin Biennale in 2006 and this January they will make their debut at Gerhardsen Gerner gallery. Coming from the deepest depths of the human psyche, to Gerhardsen Gerner in Oslo, the exhibition will present a series of never-before-seen animations depicting excesses of all kinds and an array or colorful bird sculptures.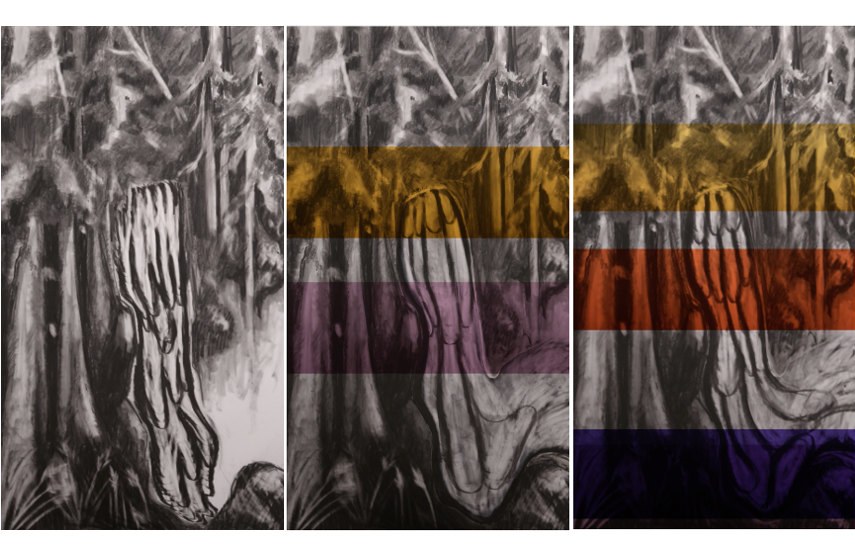 Love as an Ego Booster
Nathalie Djurberg & Hans Berg collaborated together on the creation of various artworks, but they achieved their greatest success in the field of video art. Both members of this duo have their one specific roles in the artistic process. Nathalie Djurberg uses the stop motion technique to film her ominous clay animations and Hans Berg creates melodic, razor sharp music for the videos. Their work often deals with things that many find disturbing, such as S&M sex games, vicious murders and psychological violence. For the upcoming exhibition at Gerhardsen Gerner gallery the duo has made a video work entitled The Clearing (The Winner). The video was filmed with a silent movie technique of switching between text and moving images and it explores the fragility of human emotions. The Clearing (The Winner) deals with the human propensity to use love and appreciation in order to rise above others. The characters in the video use these demonstrations of affection to boost up their egos and to become bearable to both themselves and others around them.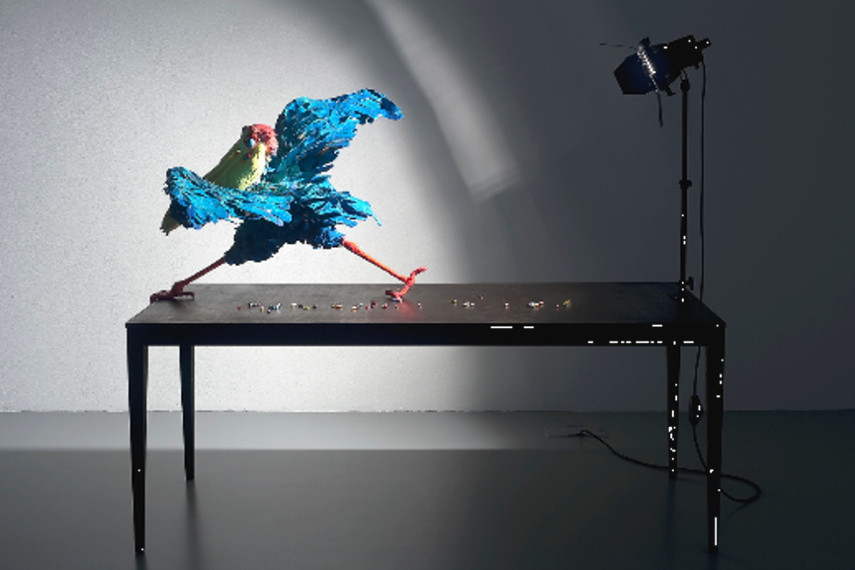 Fairytale Animations by Nathalie Djurberg & Hans Berg
Nathalie Djurberg & Hans Berg's new animations are filmed in stop motion and based on charcoal drawings. The animations depict a fairytale world with striking waterfalls and monochromatic landscapes. The waterfalls splash over the monitor and convey the notion of unstoppable natural force. The forests captivate in their duality because they are represented both as pure, untamed environments, but also as places that hide numerous deep and dark mysteries. Hans Berg's music is employed as a medium that guides the viewers' imagination as they pass through the alluring, yet frightening world of the artists.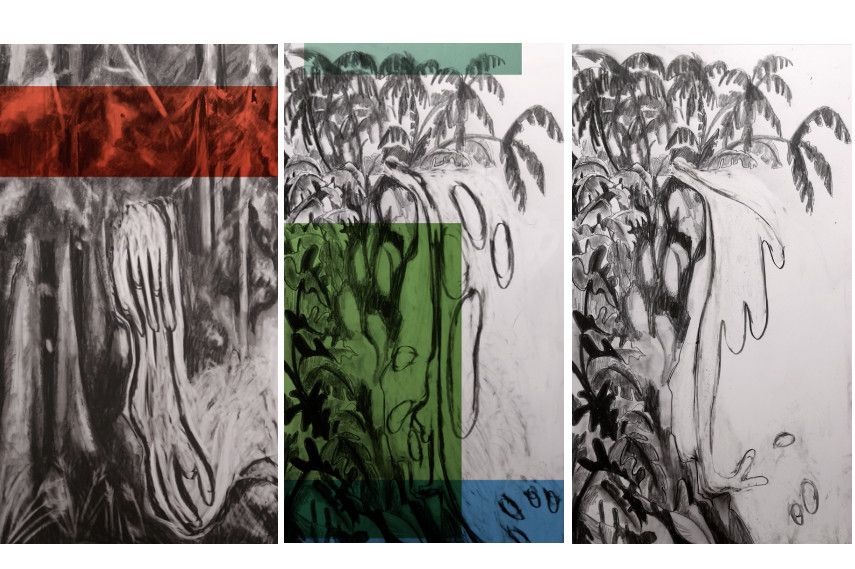 Bird Sculptures at Gerhardsen Gerner Gallery
In the main room of the Gerhardsen Gerner gallery a set of colorful sculptures will be displayed. These sculptures portray a series of frantic, chromatically rich bird figures, many of them caught in the act of stealing equally colorful medications. With a bright theatrical light pointed at them, the birds appear entertaining and cute despite their slightly anxious behaviour. Simultaneously captivating and highly symbolic Nathalie Djurberg & Hans Berg's artworks leave plenty of room for viewers to add their own interpretations to them. The exhibition of works by Nathalie Djurberg & Hans Berg will be on view from January 14th till February 2016 at Gerhardsen Gerner gallery in Oslo.
Featured images : Nathalie Djurberg & Hans Berg – A Thief Caught in the Act (Dirty Owl), 2015 ; Nathalie Djurberg & Hans Berg – Waterfall Waterfall Variation (Frequency Modulation), 2015 ; Left : Nathalie Djurberg & Hans Berg – Red Giant, 2013 / Right : Nathalie Djurberg & Hans Berg – Waterfall Waterfall Variation (Frequency Modulation), 2015 ; Images courtesy of Gerhardsen Gerner gallery