Nelson Saiers at Hoerle-Guggenheim
If we have to describe Nelson Saiers' oeuvre in one short and simple sentence, it would be – transforming mathematics' rationality into beautiful pieces of art. The biography of this amazing artist is stunning. With PhD in mathematics (that he received at the age of 23), he recently quit his job as chief investment officer at Saiers Capital to pursue a career of an artist. Couple of weeks ago, we wrote about the art of Julie Oppermann, whose academic background is in neuroscience, which is main motif in her painting. Similarly, Nelson Saiers employs his deep knowledge of math and physics to fully address and opine on the deepest issues and mysteries of life by creating visually striking and thought-provoking work. Hoerle-Guggenheim Gallery organizes an exhibition of works by Nelson Saiers.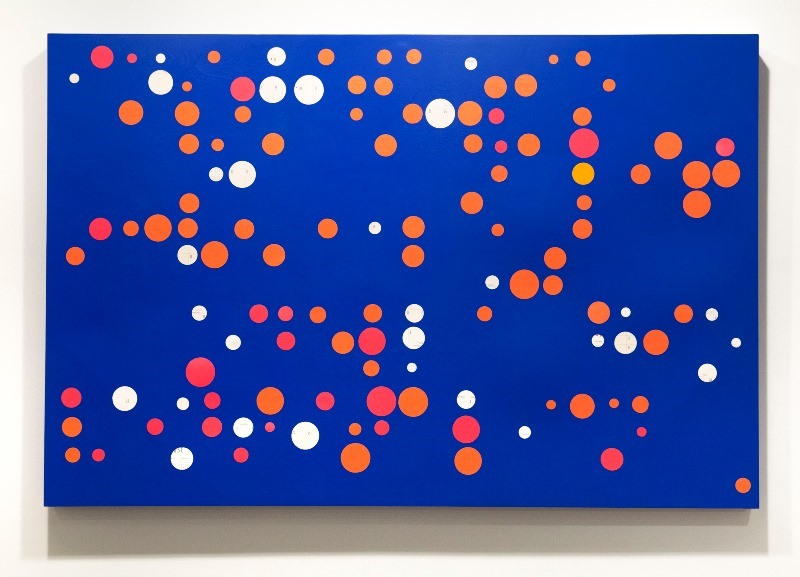 Nelson Saiers and Mathematics
Nelson Saiers' biography is pretty extraordinary. He spent the first five years of his life in Ethiopia and Afghanistan. During his early childhood, he survived two wars, with situations including tanks firing outside his house in Afghanistan and being held up at machine gun point as a one year old. Therefore, the art of Nelson Saiers also explores social, political and ethical issues, given his first-hand experience. After receiving PhD in mathematics, Saiers began a trading career working in banks and investment groups. His time working in the financial industry, including running a hedge fund called Saiers Capital, has provided him with insight into markets and their irrational behavior, further deepening his understanding of human nature. Saiers showed his own humanity in the aftermath of the hurricane Sandy, when he made a public offer to donate $ 100,000 to the Hurricane rebuilding effort, if Banksy created a legal mural in New York to raise awareness for people still affected by the storm. His expertise in mathematics crucially influences the style and motifs in his art. He develops a logical framework from which to distill down and then sum up complex human ideas and address truth, just as mathematics is applied to other elaborate problems. To do so, he brings together seemingly disassociated concepts and subjects in a seamless way. Or to put it quite simple, he creates a visual mathematics.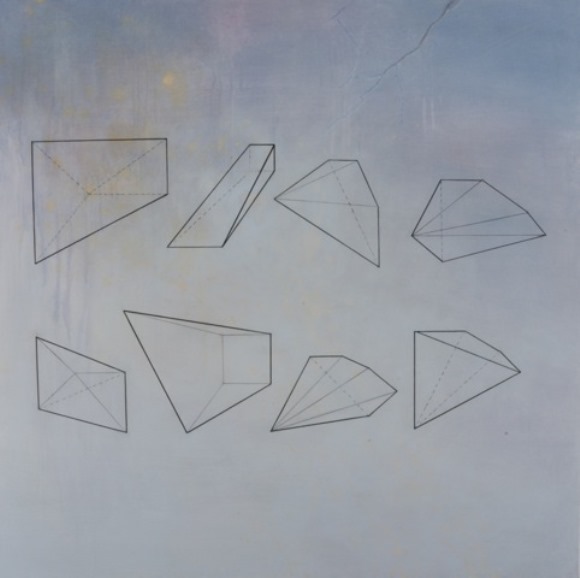 Nelson Saiers' Exshibition at Hoerle-Guggenheim Gallery
The show entitled The Second Part of 1 at Hoerle-Guggenheim Gallery will present Saiers' painting, mixed media and work on paper. The artist extends his exploration of social issues, mathematical spheres of topology and geometry, and still life within the framework of physics. The work he constructs is at its essence minimalist, and even when it depicts representational subject matter, the artist uses these forms to convey abstract thought. Although social matters are not the only inspiration, the majority of works that will be exhibited at The Second Part of 1 show are dealing with societal issues, such as the importance of peace and  the achievements of women in math. Two pieces in particular, pose stark societal questions: Exclude, Exclude and Pinup – both of them exploring women's position in sciences.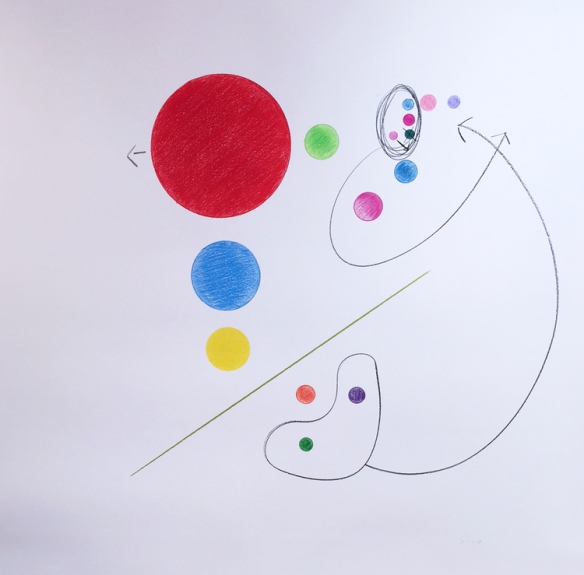 Nelson Saiers at Hoerle-Guggenheim
The exhibition entitled The Second Part of 1 at Hoerle-Guggenheim will present the recent works by amazing artist Nelson Saiers. The opening reception will take place on Wednesday, April 8th, and the exhibition will be on view from April 1st until April 19th, at Hoerle-Guggenheim Gallery in New York City.
If you like Nelson Saiers' art, you might also be interested in work by Rupert Newman.
Sign up for My Widewalls, and be informed about upcoming exhibitions!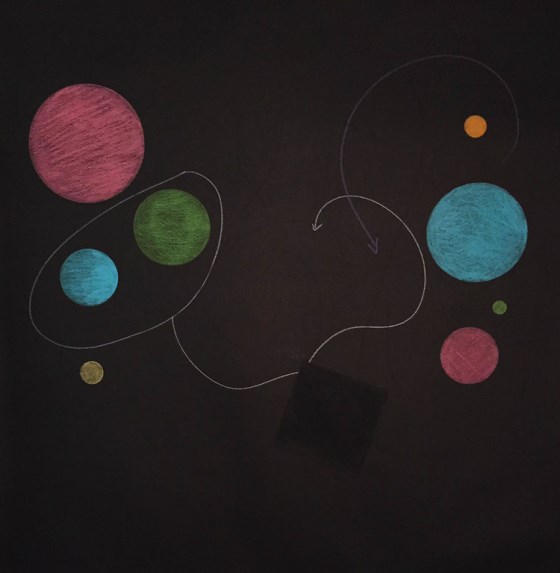 Featured Image: Nelson Saiers – Exclude  Exclude (detail). Wood, acrylic paint, thumbtacks and birthay candles
All images courtesy of Hoerle-Guggenheim.
[mc4wp_form]